Cancer Imaging
1st Edition
Lung and Breast Carcinomas
Hardcover ISBN: 9780123704689
eBook ISBN: 9780080553658
Published Date: 25th October 2007
---
INSTRUMENTATION AND GENERAL APPLICATIONS
CHAPTER 1. INTRODUCTION
CHAPTER 2. MULTIDETECTOR-ROW COMPUTED TOMOGRAPHY SCANNING: PROJECTED RISKS
CHAPTER 3. POSITRON EMISSION TOMOGRAPHY SCANNING AND FUNCTIONAL ANATOMIC IMAGE FUSION
CHAPTER 4. SINGLE - PHOTON EMISSION COMPUTED TOMOGRAPHY
CHAPTER 5. DYNAMIC INFRARED IMAGING
CHAPTER 6. IN VIVO BROADBAND SPECTROSCOPY
CHAPTER 7. MAGNETIC RESONANCE SPECTROSCOPIC IMAGING
CHAPTER 8. COMBINED Tl-WEIGHTED DYNAMIC CONSTANT AGENT-ENHANCED MAGNETIC RESONANCE IMAGING, HYDROGEN 1 MAGNETIC RESONANCE SPECTROSCOPY, AND PERFUSION MAGNETIC RESONANCE IMAGING
CHAPTER 9. ULTRASOUND IMAGING
CHAPTER 10. ROLE OF ULTRASOUND IN MOLECULAR IMAGING
CHAPTER 11. WHOLE - BODY COMPUTED TOMOGRAPHY SCREENING
CHAPTER 12. POSITRON EMISSION TOMOGRAPHY/COMPUTED TOMOGRAPHY WHOLE - BODY IMAGING
CHAPTER 13. RADIATION DOSE IN COMPUTED TOMOGRAPHY
CHAPTER 14. RISK OF CANCER FROM DIAGNOSTIC X-RAYS
CHAPTER 15. LEGAL AND ETHICAL ISSUES IN RADIOLOGIC SCREENING
CHAPTER 16. NEAR-INFRARED OPTICAL IMAGING OF PROTEASES IN CANCER
CANCERS
CHAPTER 17. ANTI-HER-2 ANTIBODY AS AN ANTITUMOR AGENT
CHAPTER 18. IMAGING TO DETECT RECURRENT CANCER
CHAPTER 19. ANTIBODY IMAGING AND THERAPY OF CANCER
CHAPTER 20. MOVEMENT OF INVASIVE TUMOR CELLS: INTRAVITAL IMAGING
CHAPTER 21. METASTASES: WHOLE - BODY MAGNETIC RESONANCE IMAGING
CHAPTER 22. SOLID TUMORS: FUSED POSITRON EMISSION TOMOGRAPHY ICOMPUTED TOMOGRAPHY
CHAPTER 23. INTRAOPERATIVE MAGNETIC RESONANCE IMAGING
CHAPTER 24. PELVIC IMAGING: SINGLE - PROTON EMISSION COMPUTED TOMOGRAPHY
CHAPTER 25. IMAGING TECHNOLOGY IN ANTICANCER EFFICACY EVALUATIONS
CHAPTER 26. IMAGE-GUIDED CANCER THERAPY USING POSITRON EMISSION TOMOGRAPHY/COMPUTED TOMOGRAPHY
CHAPTER 27. ONCOLOGICAL MOLECULAR IMAGING
CHAPTER 28. DIAGNOSTIC IMAGING OF CANCER: RADIOPHARMACEUTICALS
CHAPTER 29. ADRENAL TUMORS: CURRENT VIEWS ON IMAGING
ANGIOGRAPHY
CHAPTER 30. COMPUTED TOMOGRAPH ANGIOGRAPHY
CHAPTER 31. MAGNETIC RESONANCE ANGIOGRAPHY WITH PARALLEL IMAGING
BREAST CANCER
CHAPTER 32. DYNAMIC BREAST MAGNETIC RESONANCE IMAGING
CHAPTER 33. SINGLE-PROTON EMISSION COMPUTED TOMOGRAPHY FOR EVALUATING AXILLARY LYMPH NODE STATUS IN BREAST CANCER PATIENTS
CHAPTER 34. POSITRON EMISSION TOMOGRAPHY OF PATIENTS WITH A LOCOREGIONALL Y RECURRENCE OF BREAST CANCER
CHAPTER 35. MAGNETIC RESONANCE IMAGING OF INVASIVE LOBULAR CARCINOMA
CHAPTER 36. IMAGING OF MICROCIRCULATION AND MICROVASCULATURE IN BREAST CANCER: DYNAMIC MAGNETIC RESONANCE
CHAPTER 37. MAMMOGRAMS: COMPUTER-AIDED DETECTION WITH DOUBLE READING
CHAPTER 38. DETECTION OF DISTANT RECURRENCE OF BREAST CANCER BY MAMMOGRAPHY SCREENING
CHAPTER 39. BREAST ULTRASOUND EXAMINATION
CHAPTER 40. AXILLARY LYMPH NODE STATUS: SINGLE - PHOTON EMISSION COMPUTED TOMOGRAPHY
CHAPTER 41: DYNAMIC CONTRAST-ENHANCED MAGNETIC RESONANCE I IMAGING
LUNG CANCER
CHAPTER 42. POSITRON EMISSION TOMOGRAPHY AND FUNCTIONAL ANATOMIC FUSION IMAGING IN LUNG AND BREAST CANCERS
CHAPTER 43. DIFFERENTIATED THYROID CARCINOMA LUNG METASTASES: RADIOIODINE THERAPY IMAGING
CHAPTER 44. NONS MALL CELL LUNG CARCINOMA: STEREOTACTIC IRRADIATION-COMPUTED TOMOGRAPHY
CHAPTER 45. NONSMALL CELL LUNG CARCINOMA: 18F_ FLUORODEOXYGLUCOSE-POSITRON EMISSION TOMOGRAPHY
CHAPTER 46. COMPUTED TOMOGRAPHY
CHAPTER 47. TREATMENT OF NON-SMALL-CELL LUNG CANCER
CHAPTER 48. LUNG METASTASES OF THYROID CANCER: WHOLE - BODY SCINTIGRAM
CHAPTER 49. RETINOBLASTOMA: COMPUTED TOMOGRAPHY AND MAGNETIC RESONANCE IMAGING
CHAPTER 50. RENAL CANCER: MAGNETIC RESONANCE IMAGING
CHAPTER 51. LUNG TUMORS: 3 DEOXY-3-[18F] FLUOROTHYMIDINE-POSITRON EMISSION TOMOGRAPHY
LIVER CANCER
CHAPTER 52. HARMONIC IMAGING OF FOCAL LIVER LESIONS
CHAPTER 53. IMAGING OF THE LIVER BY HELICAL COMPUTED TOMOGRAPHY AND MAGNETIC RESONANCE
CHAPTER 54. HEPATOCELLULAR CANCER: MAGNETIC RESONANCE IMAGING
CHAPTER 55. HEPATOCELLULAR CARCINOMA AND ADENOMATOUS HYPERPLASIA: DYNAMIC COMPUTED TOMOGRAPHY AND A COMBINATION OF COMPUTED TOMOGRAPHY AND ANGIOGRAPHY
CHAPTER 56. DIAGNOSIS OF HEPATOCELLULAR CARCINOMA: MULTIDETECTOR ROW COMPUTED TOMOGRAPHY AND MAGNETIC RESONANCE IMAGING
CHAPTER 57. RADIOLOGICAL IMAGING OF HEPATOCELLULAR CARCINOMA IN CIRRHOTIC PATIENTS
CHAPTER 58. AFFERENT AND EFFERENT VESSELS OF PREMALIGNANT AND OVERT HEPATOCELLULAR CARCINOMA: COLOR DOPLER IMAGING
CHAPTER 59. CONTRAST-ENHANCED SONOGRAPHY FOR HEPATOCELLULAR CARCINOMA
CHAPTER 60. INTRATUMORAL VASCULARITY IN SMALL HEP ATOCELLULAR CARCINOMA: CODED PHASE INVERSION HARMONICS
CHAPTER 61. HEPATOCELLULAR CARCINOMA WITH NODULE-IN-NODULE APPEARANCE: CONTRAST-ENHANCED CODED PHASE INVERSION HARMONIC IMAGING
CHAPTER 62. IMAGING OF DYSPLASTIC NODULES AND SMALL HEP ATOCELLULAR CARCINOMAS
CHAPTER 63. AFFERENT AND EFFERENT VESSELS OF PREMALIGNANT AND OVERT HEPATOCELLULAR CARCINOMA: COLOR DOPLER IMAGING
CHAPTER 64. ASSESSMENT OF HEPATOCELLULAR CARCINOMA: CONTRAST -ENHANCED PERFUSIONAL SONOGRAPHY
CHAPTER 65. DEPICTION OF HEPATOCELLULAR CARCINOMA: DYNAMIC STEADY STATE FREE PRECESSION MAGNETIC RESONANCE IMAGING
CHAPTER 66. IMAGING DIAGNOSIS OF CIRRHOSIS AND CHRONIC HAPATITIS Dr. K. Ito, Yamaguchi University, Department of Radiology, School of Medicine, Yamaguchi, Japan
CHAPTER 67. DIFFERENTIATION OF HEPATIC TUMORS: COLOR DOPLER IMAGING
CHAPTER 68. METASTASIS OF HEPATOCELLULAR CARCINOMA TO THE HEART: MAGNETIC RESONANCE IMAGING
CHAPTER 69. LIVER METASTASES FROM COLORECTAL CANCER: ULTRASOUND IMAGING OF FLOW PATTERNS
CHAPTER 70. HEPATIC COLORECTAL METASTASES DETECTION BEFORE RESECTONING: 18F-FLUORODEOXYGLUCOSE- POSITRON EMISSION TOMOGRAPHY SCANNING
CHAPTER 71. CONTRAST-ENHANCEDSONOGRAPHYFOR HEP ATOCELLULAR CARCINOMA PROSTATE CANCER CHAPTER 72. FAST ACQUISITION-WEIGHTED THREE-DIMENSIONAL PROTON MAGNETIC RESONANCE SPECTROSCOPY IMAGING
CHAPTER 73. CHRONIC PROSTATITIS: THREE DIMENSIONAL PROTON MAGNETIC RESONANCE SPECTROSCOPIC IMAGING
CHAPTER 74. RECURRENT PROSTATE CANCER: MAGNETIC RESONANCE IMAGING OR COMPUTED TOMOGRAPHY IN PATIENTS
CHAPTER 75. PROTON MAGENTIC RESONANCE SPECTROSCOPIC IMAGING
CHAPTER 76. SINGLE-PHOTON EMISSION COMPUTED TOMOGRAPHY
CERVICAL CANCER
CHAPTER 77. CERVICAL INTRAEPITHELIAL NEOPLASIA: DOUBLE RATIO FLUORESCENCE IMAGING
CHAPTER 78. RECURRENT CERVICAL CANCER: 18F_ FLUORODEOXYGLUCOSE - POSITRON EMISSION TOMOGRAPHY
CHAPTER 79. UTERINE CERVICAL CARCINOMA: PREOPERATIVE MAGNETIC RESONANCE IMAGING STAGING
BRAIN CANCER
CHAPTER 80. NEUROBLASTOMA: COMPUTED TOMOGRAPHY
CHPATER 81. NEUROENDOCRINE TUMORS: 618p-FLUORODOPA-POSITRON EMISSION TOMOGRAPHY
CHAPTER 82. BRAIN TUMORS: IMAGING OF IRON OXIDE WITH MAGNETIC RESONANCE IMAGING
CHAPTER 83. 18F-FLUORODEOXYGLUCOSE - POSITRON EMISSION TOMOGRAPHY
CHAPTER 84. COMPARISON OF 18F-FLUORODEOXYGLUCOSE AND "C-METHIONINE FOR POSITRON EMISSION - GUIDED STEREOTACTIC IMAGING
CHAPTER 85. GLIOMA: TEMOZOLOMIDE TREATMENT AND MAGNETIC RESONANCE IMAGING Hanna O. Maenpaa, Department of Oncology, Helsinki University Central Hospital, Finland
CHAPTER 86. DIFFUSION TENSOR IMAGING OF BRAIN TUMORS
CHAPTER 87. IMAGING ENDOGENOUS GENE EXPRESSION IN BRAIN CANCER
GASTROINTESTINAL CANCER
CHAPTER 88. RESISTANCE TO IMATINIB THERAPY IN A METASTATIC GASTROINTESTINAL STROMAL TUMOR: COMPUTED TOMOGRAPHY
CHAPTER 89. IMAGING OF GASTROINTESTINAL STROMAL TUMORS
CHAPTER 90. ANTIANGIOGENIC THERAPY FOR GASTROINTESTINAL TUMORS
CHAPTER 91. TREATMENT OF INTESTINAL TUMORS WITH AGMATINE
CHAPTER 92. TREATMENT OF GASTROINTESTINAL CANCER WITH CAPECIT ABINETMITOMYCIN C
CHAPTER 93. ADJUVANT ORAL TAGAFUR TREATMENT FOR GASTRIC CANCER PATIENTS
CHAPTER 94. TREATMENT OF INOPERABLE GASTRIC CANCER: COMPARISON BETWEEN MITOMYCIN-CISPLA TIN - DOXIFLURIDINE AND CISPLATIN-DOXIFLURIDINE
CHAPTER 95. CLINICAL RESPONSE OF METASTATIC GASTRIC CANCER TO 5-DEOXY-5-FLUOROURIDINE?
CHAPTER 96. CHEMOSENSITIVITY OF GASTRIC CANCER TO 5-FLUOROURACIL
CHAPTER 97. IN VIVO DETECTION BY ELECTRON PARAMAGNETIC RESONANCE IMAGING
CHAPTER 98. GASTROINTESTINAL STROMAL TUMORS OF THE STOMACH: COMPUTED TOMOGRAPHY
CHAPTER 99. GASTRIC MOTILITY DISORDERS: REAL TIME MAGNETIC RESONANCE IMAGING
CHAPTER 100. HAND-ASSISTED LAPROSCOPIC SURGERY FOR ADVANCED-STAGE PROXIMAL GASTRIC CANCER
CHAPTER 101. EARLY GASTRIC CANCER: NARROW BAND IMAGING
CHAPTER 102. EARLY GASTRIC CANCER: MAGNIFYING ENDOSCOPY
OVARIAN CANCER
CHAPTER 103. ADVANCED OVARIAN CARCINOMA: COMPUTED TOMOGRAPHY
CHAPTER 104. PREDICTING SUBOPTIMAL CYTOREDUCTIVE SURGERY IN ADVANCED OVARIAN CARCINOMA: COMPUTED TOMOGRAPHY SCANNING
CHAPTER 105. TREATMENT OF OVARIAN CANCER WITH CARBOPLATIN FOLLOWED BY PACLIT AXEL AND GEMCIT ABIN
CHAPTER 106. SYNERGIC EFFECT OF SU5416 AND CISPLATIN IN CYTOTOXICITY IN OVARIAN TUMOR CELLS
CHAPTER 107. OVARIAN CHORIOCARCINOMA: COMPUTED TOMOGRAPHY, MAGNETIC RESONANCE IMAGING AND SONOGRAPHY
CHAPTER 108. COLOR DOPPLER ULTRASOUND EXAMINATION
COLORECTAL CANCER
CHAPTER 109. COLON CANCER: 18F-FLUORODEOXYGLUCOSE-POSITRON EMISSION TOMOGRAPHY
CHAPTER 110. EARLY COLON CANCER DETECTOIN: 18F_ FLUORODEOXYGLUCOSE POSITRON EMISSION TOMOGRAPHY
CHAPTER 111. COMPUTED TOMOGRAPHIC COLONOGRAPHY WITH COMPUTER - AIDED DETECTION
CHAPTER 112. FUNCTIONAL IMAGING OF COLORECTAL AND ESOPHAGEAL CANCER: POSITRON EMISSION TOMOGRAPHY/COMPUTERIZED TOMOGRAPHY
CHAPTER 113. METASTATIC COLORECTAL CANCER: 18F_ FLUORODEOXYGLUCOSE - POSITRON EMISSION TOMOGRAPHY
CHAPTER 114. COMPUTED TOMOGRAPHIC COLONOGRAPHY
CHAPTER 115. LAXATIVE-FREE COLONOGRAPHY: COMPUTED TOMOGRAPHY
GALLBLADDER CANCER
CHAPTER 116. 18F-FLUORODEOXYGLUCOSE - POSITRON EMISSION TOMOGRAPHY
ESOPHAGEAL CANCER
CHAPTER 117. POSITRON EMISSION TOMOGRAPHY/COMPUTERIZED TOMOGRAPHY FUNCTIONAL IMAGING
HEAD AND NECK CANCER
CHAPTER 118. HEAD AND NECK SQUAMOUS CELL CARCINOMA: IMAGING WITH RADIATION DOSIMETRY OF 99m Tc-LABELED C 225
BRONCHIAL CANCER
CHAPTER 119. AUTOFLUORESCENCE SPECTROSCOPY-DIFFUSE REFLECTANCE SPECTROSCOPY
BONE CANCER
CHAPTER 120. BONE AND SOFT TISSUE TUMORS: IN VIVO IH MAGNETIC RESONANCE SPECTROSCOPY
METASTATIC MEDULLARY THYROID CANCER
CHAPTER 121. IlI In - DTP A - octreotide and 131 I/123I - MIBG
CHAPTER 122. THYROID NEOPLASMS: THREE - DIMENSIONAL RECONSTRUCTION OF ANGIOARCHITECTURE
CHAPTER 123. ANAPLASTIC THYROID CANCER: MULTIMODALITY IMAGING PANCREATIC DUCTAL ADENOCANCER: CHAPTER 124. ULTRASONOGRAPHY
LYMPHOMA CHAPTER 125. LYMPHOMA: POSITRON EMISSION TOMOGRAPHY
CHAPTER 126. NON-HODGKIN'S LYMPHOMA: COMPUTED TOMOGRAPHY AND MAGNETIC RESONANCE IMAGING
MELANOMA LESIONS
CHAPTER 127. MELANOMA LESSIONS: 99m Tc - INTERLEUKIN - 2 SCINTIGRAPHY
MULTIPLE MYELOMA
CHAPTER 128. COMPUTED TOMOGRAPHY
---
With cancer-related deaths projected to rise to 10.3 million people by 2020, the need to prevent, diagnose, and cure cancer is greater than ever. This book presents readers with the most up-to-date imaging instrumentation, general and diagnostic applications for various cancers, with an emphasis on lung and breast carcinomas--the two major worldwide malignancy types. This book discusses the various imaging techniques used to locate and diagnose tumors, including ultrasound, X-ray, color Doppler sonography, PET, CT, PET/CT, MRI, SPECT, diffusion tensor imaging, dynamic infrared imaging, and magnetic resonance spectroscopy. It also details strategies for imaging cancer, emphasizing the importance of the use of this technology for clinical diagnosis. Imaging techniques that predict the malignant potential of cancers, response to chemotherapy and other treatments, recurrence, and prognosis are also detailed.
• Concentrates on the application of imaging technology to the diagnosis and prognosis of lung and breast carcinomas, the two major worldwide malignancies • Addresses the relationship between radiation dose and image quality • Discusses the role of molecular imaging in identifying changes for the emergence and progression of cancer at the cellular and/or molecular levels
Medical, hospital, and 4-year university libraries; medical students, residents, physicians, pathologists and molecular pathologists conducting academic and clinical research; cell and cancer biologists, immunologists, bioinformaticists, and reproductive endocrinologists.
---
No. of pages:

656
Language:

English
Copyright:

© Academic Press

2008
Published:

25th October 2007
Imprint:

Academic Press
eBook

ISBN:

9780080553658
Hardcover

ISBN:

9780123704689
---
"Professor Hayat has assembled a distinguished group of scientists and clinicians from around the world and has provided a very timely discussion of functional imaging for the diagnosis and treatment of solid organ cancers. Dr. Hayat's introduction and discussion of imaging techniques are comprehensive. He has clearly outlined the roles of functional imaging in defining the nature of primary organ cancers and their metastases." -- Akhouri A. Sinha, Professor of Genetics, Cell Biology, and Development, University of Minnesota; Senior Research Scientists, Veterans Affairs Medical Center, Minneapolis, MN
---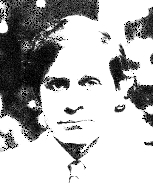 Dr. Hayat has published extensively in the fields of microscopy, cytology, immunohistochemistry, immunocytochemistry, and antigen retrieval methods. He is Distinguished Professor, Department of Biological Sciences, Kean University, Union, New Jersey, USA.
Affiliations and Expertise
Distinguished Professor, Department of Biological Sciences, Kean University, Union, NJ, USA