Business Intelligence Strategy and Big Data Analytics
1st Edition
A General Management Perspective
Paperback ISBN: 9780128091982
eBook ISBN: 9780128094891
Published Date: 7th April 2016
Secure Checkout
Personal information is secured with SSL technology.
Free Shipping
Free global shipping
No minimum order.
---
Business Intelligence Strategy and Big Data Analytics is written for business leaders, managers, and analysts - people who are involved with advancing the use of BI at their companies or who need to better understand what BI is and how it can be used to improve profitability. It is written from a general management perspective, and it draws on observations at 12 companies whose annual revenues range between $500 million and $20 billion. Over the past 15 years, my company has formulated vendor-neutral business-focused BI strategies and program execution plans in collaboration with manufacturers, distributors, retailers, logistics companies, insurers, investment companies, credit unions, and utilities, among others. It is through these experiences that we have validated business-driven BI strategy formulation methods and identified common enterprise BI program execution challenges.
In recent years, terms like "big data" and "big data analytics" have been introduced into the business and technical lexicon. Upon close examination, the newer terminology is about the same thing that BI has always been about: analyzing the vast amounts of data that companies generate and/or purchase in the course of business as a means of improving profitability and competitiveness. Accordingly, we will use the terms BI and business intelligence throughout the book, and we will discuss the newer concepts like big data as appropriate. More broadly, the goal of this book is to share methods and observations that will help companies achieve BI success and thereby increase revenues, reduce costs, or both.
Provides ideas for improving the business performance of one's company or business functions
Emphasizes proven, practical, step-by-step methods that readers can readily apply in their companies
Includes exercises and case studies with road-tested advice about formulating BI strategies and program plans
Business executives and managers, skilled business leaders
About the Author
Foreword
Acknowledgments
Introduction
The Challenge of Formulating Business Intelligence Strategy
Overview of the Book
Organization of the Book
Closing the Loop
Chapter 1. The Personal Face of Business Intelligence
Abstract
1.1 BI Case Study Setting
1.2 BBF BI Opportunities
1.3 The BBF BI Vision and BI Opportunity Portfolio & Business Case
1.4 Generalizing from the BBF Case—BI Applications for Manufacturers
1.5 Lessons Learned for BI Strategy—BBF BI Progress
1.6 Questions to Consider for Your Company or Function
Chapter 2. Business Intelligence in the Era of Big Data and Cognitive Business
Abstract
2.1 Getting Clear About Terminology—Business Definitions of Business Intelligence and Related Terms
2.2 The Hype Around BI, Big Data, Analytics, and Cognitive Business
2.3 A Business View of Big Data
2.4 A Business View of Cognitive Business
2.5 BI and Analytics—Is There a Difference?
2.6 Beyond the Hype—What BI Success Looks Like
2.7 Summary—Industry Views of BI Success
2.8 Recap of Some Key Points
Chapter 3. The Strategic Importance of Business Intelligence
Abstract
3.1 A Business View of BI
3.2 How BI Enhances Business Processes and Business Performance
3.3 The Strategic Importance of BI
3.4 Skill Development Opportunity: The Strategic Importance of BI
3.5 Summary of Some Key Points
Chapter 4. BI Opportunity Analysis
Abstract
4.1 BI Opportunity Analysis Provides the Economic Rationale for BI
4.2 Top-Down BI Opportunity Analysis
4.3 Using Strategy Maps to Discover Bios
4.4 Using Structured Interviews to Discover BIOs
4.5 Factoring in Big Data and Cognitive Business Opportunities
4.6 Documenting BIOs
4.7 Skill Improvement Opportunity: Discovering BIOs and Mapping to BI Styles
4.8 Summary of Some Key Points
Chapter 5. Prioritizing BI Opportunities (BIOs)
Abstract
5.1 BI Portfolio Planning and the BI Portfolio Map
5.2 Factors to Consider When Prioritizing BIOs
5.3 Approaches to Prioritizing BIOs
5.4 Skill Development Opportunity: Develop and Justify a BI Portfolio Map
5.5 Summary of Some Key Points
Chapter 6. Leveraging BI for Performance Management, Process Improvement, and Decision Support
Abstract
6.1 BI as a Key Enabler of BPM
6.2 BI as a Key Enabler of Business Process Improvement
6.3 BI as a Key Enabler of High-Impact Business Decisions
6.4 Skill Development Opportunity
6.5 Summary of Some Key Points
Chapter 7. Meeting the Challenges of Enterprise BI
Abstract
7.1 A General Management View About BI Success
7.2 Challenges for BI Success
7.3 Organizational Design for BI Success
7.4 Skill Development Opportunity: Assess BI Challenges, Risks, and Barriers
7.5 Summary of Some Key Points
Chapter 8. General Management Perspectives on Technical Topics
Abstract
8.1 The Technical Landscape for BI Program Execution
8.2 Technical Infrastructure for BI
8.3 Data Infrastructure for BI
8.4 BI and the Cloud
8.5 Summary
Bibliography
Index
No. of pages:

240
Language:

English
Copyright:

© Morgan Kaufmann

2016
Published:

7th April 2016
Imprint:

Morgan Kaufmann
Paperback

ISBN:

9780128091982
eBook

ISBN:

9780128094891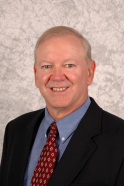 Steve Williams is the founder and CEO of DecisionPath Consulting. He specializes in helping clients formulate business-driven, technically-savvy strategies for leveraging business intelligence, analytics, and big data to improve profits. Steve blends general management experience and a general management MBA with nearly 30 years' experience in the information systems field - the last fifteen of which have been spent in the business intelligence (BI) and analytics specialty.
As a BI strategy consultant, Steve has had the privilege of working with successful companies in retail, distribution, manufacturing, consumer packaged goods, government, and electric power. His clients have included:
• ArcBest
• Heinens Fine Foods
• Louisville Gas and Electric
• Navy Federal Credit Union
• Northwestern Mutual Life
• Partners Federal Credit Union
• Pinnacle Foods Group
• Principal Financial Group
• Toronto Hydro Electric System
• United Natural Foods
• U.S. Social Security Administration
• Watsco
While the industries and companies are different, there are many common challenges when it comes to leveraging BI, analytics, and big data to enhance profitability. Steve understands these challenges, and he provides proven methods for meeting them.
In addition to his consulting work, Steve is also an active contributor to the field of business intelligence, analytics, and big data. He and Nancy Williams wrote The Profit Impact of Business Intelligence in 2006, and Steve has continued to write for magazines such as Strategic Finance, Business Intelligence Journal, and MWorld (The Journal of the American Management Association). In addition to widely-sharing his thinking about BI, analytics, and big data, Steve has also served as a judge since 2001 for the annual TDWI Best Practices in Business Intelligence and Data Warehousing Competition.
Prior to founding DecisionPath, Steve worked for twenty years in several specialized consulting companies where he developed expertise in program management, systems integration, software engineering, and management accounting. He holds an MBA in General Management from the Darden School at the University of Virginia and a B.S. in Business Management from the University of Maryland.
Affiliations and Expertise
Founder and CEO of DecisionPath Consulting, specializing formulating business-driven, technically-savvy strategies for leveraging business intelligence, analytics, and big data to improve profits. Maryland, USA
"Most executives are familiar with big data, business intelligence (BI), analytics, business performance management, business process management, and fact-based decision-making, but they are uncertain about how to best deploy them to create business value. In this book you will find both content and features that will help you plan and execute BI strategically.
Worthy of special mention is the treatment of big data and analytics. The hype around both topics is especially high, and it is easy to think that they are so new and different that they need to be treated in special ways. This book provides a clear understanding of the ways that big data and analytics both differ from the past but also the many ways that they are just a logical extension of what has come before. When viewed in this context, the strategic planning for BI and analytics in the world of big data is very similar to planning for BI in general.
If you need to think about BI (and all the related topics) strategically in your company, I'm confident that you will find this book to be very helpful." --Hugh Watson, Professor and C. Herman and Mary Virginia Terry Chair of Business Administration, Terry College of Business, University of Georgia and Senior Editor, Business Intelligence Journal
Tax Exemption
We cannot process tax exempt orders online. If you wish to place a tax exempt order please
contact us
.