Biscuit Baking Technology
2nd Edition
Processing and Engineering Manual
Paperback ISBN: 9780128042113
eBook ISBN: 9780128042120
Published Date: 22nd January 2016
Secure Checkout
Personal information is secured with SSL technology.
Free Shipping
Free global shipping
No minimum order.
---
Biscuit Baking Technology, Second Edition, is a reference book for senior managers and staff involved in industrial scale biscuit baking. It covers the biscuit industry process, ingredients, formulations, besides design, manufacture, installation, operation and maintenance of the baking ovens.
Written by an expert on the biscuit baking industry, the book is a complete manual guide that will help engineering, production and purchasing managers and staff in the biscuit industry to make the best decisions on oven efficiency purchasing.
Thoroughly explores the engineering of baking, details biscuit baking equipments, oven specifications, installation, operation and maintenance
The second edition expands chapters 1 to 3, detailing basic biscuit process, product range, ingredients and process changes during baking. All the chapters have been reorganized and updated
Provides details of best industry practice for safety, hygiene and maintenance of ovens
Contains explanations of heat transfer and all the types of biscuit oven design with clear pictures and drawings
Gathers all the information on how to select and specify an oven to be purchased for a particular range of biscuits
Senior managers and staff in industrial biscuit manufacturers (production, engineering and purchasing departments). Baking industry and institutions in general
Biography
Baker Pacific Companies
Experience in the Biscuit Industry
Acknowledgements
Introduction
Chapter 1. The Biscuits
Abstract
1.1 Crackers
1.2 Process for Snack Crackers
1.3 Process for Soda Crackers
1.4 Hard Sweet Biscuits
1.5 Process for Hard Sweet Biscuits
1.6 Short Doughs: Rotary Moulded Biscuits
1.7 Short Doughs (Moulded Biscuits)
1.8 Process for a Moulded Short Dough Biscuit
1.9 Cookies
1.10 Process for a Chocolate Chip Cookie
1.11 Long Shelf Life Cakes, Snack Cakes
1.12 Summary
Bibliography
Chapter 2. Baking Process
Abstract
2.1 From the Dough Piece to the Biscuit
2.2 Ingredients
2.3 Baking: The Development of the Biscuit Structure and Texture
2.4 Summary
Bibliography
Chapter 3. Biscuit Design and Output
Abstract
3.1 Cutter and Moulding Roll Layouts
3.2 Scrap and Scrap-Less Designs
3.3 Docker Pins
3.4 Oven Band Loadings
3.5 Oven Size and Output
3.6 Output Calculation
3.7 Summary
Bibliography
Chapter 4. Heat Transfer
Abstract
4.1 Radiation
4.2 Conduction
4.3 Convection
4.4 Summary
Bibliography
Chapter 5. Oven Designs
Abstract
5.1 Heat Transfer Methods
Bibliography
Chapter 6. Oven Specifications: Hybrid Ovens
Abstract
6.1 Specifications for Ovens: Crackers
6.2 Recommended Oven Specification for Light Carrier Products (eg, Crispbreads, Rusks and Biscottes)
6.3 Recommended Oven Specification for Hard Sweet Biscuits (eg, Marie)
6.4 Recommended Oven Specification for Short Dough (Rotary Moulded) Biscuits
6.5 Specifications for Ovens: Soft Dough Cookies
6.6 Modular Oven Design
6.7 Calculation of Oven Zone Lengths
6.8 Example 1: DGF Oven for Baking Crackers (1.5 m×100 m Long)
6.9 Example 2: Indirect Radiant Oven for Baking a Short Dough Biscuit, 'Glucose' (1.25 m×100 m Long)
Bibliography
Chapter 7. Oven Construction: Direct Gas-Fired Ovens
Abstract
7.1 Direct Gas-Fired Baking Chamber
7.2 Baking Chamber Construction
7.3 DGF Oven: Gas Burner System
7.4 Flynn Burners
7.5 Eratec MFB (Multifibre) Burners
7.6 Control Panel Fascia Designs
7.7 Control Panel Construction
Bibliography
Chapter 8. Oven Construction: Indirect Radiant Ovens
Abstract
8.1 Indirect Radiant Baking Chamber
8.2 Indirect Fired Ovens: Burners
Bibliography
Chapter 9. Heat Recovery System
Abstract
9.1 Calculations of Hot Air Flow to the HRS Zone
Bibliography
Chapter 10. Oven Conveyor Bands
Abstract
10.1 Open Wire-Mesh Bands
10.2 Heavy Mesh Bands
10.3 Steel Bands
Bibliography
Chapter 11. Oven Conveyor Design
Abstract
11.1 Feed End
11.2 Delivery End
11.3 Oven End Hood Design
11.4 Calculation of Oven Band Tension
11.5 Calculation of Torque Required for the Conveyor Drive
11.6 Calculation of Electric Motor Power
Bibliography
Chapter 12. Process Control Systems
Abstract
12.1 Temperature Control
12.2 Temperature Monitoring and Control
12.3 Temperature Controllers
12.4 PID Control
12.5 Top and Bottom Temperature Control and Heat Ratio Control
12.6 Baking Time
12.7 Humidity
12.8 Colour Control
12.9 Colour Measurement
12.10 PLC Control
Bibliography
Chapter 13. Oven Safety Monitoring and Alarm
Abstract
13.1 Oven Band Safety Systems
13.2 Oven Burners and Gas System
13.3 Extraction, Combustion Air and Circulation Fans
13.4 Oven: General Safety Equipment and Instructions
Bibliography
Chapter 14. Oven Operation: Direct Gas-Fired Oven
Abstract
14.1 Starting the Direct Gas-Fired Oven
14.2 Heating Up/Start of Production
14.3 Shutting Down the Direct Gas-Fired Oven
Bibliography
Chapter 15. Oven Operation: Indirect Radiant Oven
Abstract
15.1 Operation of the Indirect Radiant Oven
Bibliography
Chapter 16. Oven Efficiency
Abstract
16.1 Energy Use
16.2 Example
16.3 Comparison of Oven Efficiency for Different Oven Types
16.4 Calculations for the Energy Required to Bake Biscuits
16.5 Comparing Fuel Costs
Bibliography
Chapter 17. Oven Inspection and Audit
Abstract
17.1 Oven Performance
17.2 Oven Operation and Maintenance
Bibliography
Appendix 1. Ingredients for Biscuits: An Introduction
A.1 Wheat Flour
A.2 Corn Flour
A.3 Sugar
A.4 Glucose Syrup
A.5 Cane Syrup 80%
A.6 Invert Syrup 70%
A.7 Fructose Syrup 80%
A.8 Malt Extract 80%
A.9 Dough Fat
A.10 Butter
A.11 Palm Oil
A.12 Coconut Oil
A.13 Whole Egg Powder
A.14 Lecithin
A.15 Yeast (Fresh)
A.16 Ammonium Bicarbonate ("Vol") (NH4)HCO3
A.17 Sodium Bicarbonate
A.18 ACP – Acid Calcium Phosphate
A.19 SAPP – Sodium Acid Pyrophosphate
A.20 Salt
A.21 SMS – Sodium Metabisulphite Na2S2O5
A.22 Proteolytic Enzyme
Bibliography
Appendix 2. Oven Maintenance
A2.1 New Equipment
A2.2 Safety Devices
A2.3 Routine Maintenance
A2.4 Mechanical Components
A2.5 Electrical Maintenance
A2.6 Maintenance Schedule
A2.7 Oven Cleaning
A2.8 Standard Lubrication
A2.9 General Lubrication Schedule
A2.10 Maintenance Log or Record
A2.11 Recommended Spare Parts
Bibliography
Appendix 3. Combustion Data
Appendix 4. Oven Manufacturers
China
Europe
India
Japan
Korea
USA
Appendix 5. Oven Band Manufacturers
Agrati Group La Bridoire S.A.R.L.
Ark Engineers
Ashton Green & Company
Ashworth Bros. Inc.
Audubon
Berndorf Band Gmbh
Bharat Wire Mesh Company
Cambridge Engineered Solutions
Durgesh Industries
Heights Wire Belt Factory
AB Sandvik Process Systems
Steinhaus Gmbh
Yangzhou Jiangdu Huada Metal Mesh Belt Factory
Yangzhou Jinrun Mesh Belt Manufacturing Co.
Index
No. of pages:

348
Language:

English
Copyright:

© Academic Press

2016
Published:

22nd January 2016
Imprint:

Academic Press
Paperback

ISBN:

9780128042113
eBook

ISBN:

9780128042120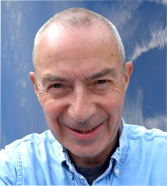 Iain graduated from the School of Industrial Design (Engineering) at Royal College of Art in London in 1965 and joined Baker Perkins Ltd. He was Industrial Design Engineer, working in the Technical Department on the design of new biscuit, bakery and candy processing. In 1990 Iain was appointed Regional Manager Asia Pacific for Baker Perkins and re-located to Indonesia and later to China. In 2000 Iain established his own company in Indonesia, PT Baker Pacific Mandiri. The company provided consultancy in the area of process technology and machinery for the biscuit, chocolate and candy industries, establishing a manufacturing capability for biscuit ovens and manufactured ovens in China, India and Indonesia. During recent years, Iain has provided training programs for technical staff in biscuit bakeries, both courses presented on site and also provision of presentation materials for in house programs. Iain is the author of three books published by Elsevier.
Affiliations and Expertise
Director, Baker Pacific Ltd., Histon, Cambridge, United Kingdom
Tax Exemption
We cannot process tax exempt orders online. If you wish to place a tax exempt order please
contact us
.
Elsevier.com visitor survey
We are always looking for ways to improve customer experience on Elsevier.com.
We would like to ask you for a moment of your time to fill in a short questionnaire, at the end of your visit.

If you decide to participate, a new browser tab will open so you can complete the survey after you have completed your visit to this website.

Thanks in advance for your time.
Accept
Decline