Bioactive Food as Dietary Interventions for Arthritis and Related Inflammatory Diseases
2nd Edition
Editors:
Ronald Watson
Victor Preedy
eBook ISBN: 9780128138212
Paperback ISBN: 9780128138205
Published Date: 31st January 2019
---
Bioactive Food as Dietary Interventions for Arthritis and Inflammatory Diseases, Second Edition is a valuable scientific resource that focuses on the latest advances in bioactive food research and the potential benefit of bioactive food choice on arthritis. Written by experts from around the world, the book presents important information that can help improve the health of those at risk for arthritis and related conditions using food selection as its foundation.
Serves as a starting point for in-depth discussions in academic settings
Offers detailed, well-documented reviews outlining the ability of bioactive foods to improve and treat arthritis
Includes updated research on the global epidemic of diabetes
Updated with current research on antioxidant flavonoids, anti-Inflammatory natural foods, ginger and the effects of beef on inflammation
Documents foods that can affect metabolic syndrome and ways the associated information could be used to understand other diseases that share common etiological pathways
Nutritionists, Dieticians, Health scientists/researchers whose focus is in identifying arthritis and other inflammatory diseases. Food scientists targeting health-related product development
1. Antioxidant Flavonoids for Arthritis Treatment: Human and Animal Models
2. Inflammation in Arthritis
3. Effects of Beef on Inflammation Affecting Arthritis
4. Contribution of Bioactive Foods and Their Emerging Role in Immunomodulation, Inflammation, and Arthritis
5. Curcumin and Joint Health: From Traditional Knowledge to Clinical Validation
6. Dried Plum and Bone Health
7. The Alkaline Way: Integrative Management of Rheumatoid Arthritis and Other Autoimmune Conditions
8. Marine Omega-3 Polyunsaturated Fatty Acids and Rheumatoid Arthritis
9. Diet Modulated Inflammation in Chronic Disease: An Overview
11. Natural Antioxidants and Resistance to Infection
13. Wheat Allergy
15. Indian Medicinal Plants as Immunomodulators: Scientific Validation of the Ethnomedicinal Beliefs
16. Probiotics and Eczema
17. Immunomodulating Effect of Polysaccharide
18. Bioactive Foods, Nutrients and Herbs in Infectious Diseases (DELETE)
19. Probiotics and Prebiotics: Health Promotion by Immune Modulation in the Elderly
20. Vitamin D-Binding Protein; Role in Osteoporosis
21. Anti-Inflammatory Natural Foods
22. Lycopene Modulation of Inflammation: Role in Disease Pathology
23. Fruits and Vegetables as Functional Foods for Exercise and Inflammation
24. Inflammation and Nutraceutical Modulation
25. Modulatory Role of Unsaturated Fatty Acids in Immune Defense against Microorganisms
26. Probiotics and Prebiotics in Immune Modulation
27. The Role of Dark Chocolate on Inflammation: A Bitter Taste for a Better Life
28. Polyphenols and Inflammation
29. Fish Oil and C-Reactive Protein
30. Pycnogenol® and Antioxidant Activity in Health Promotion
31. Anti-Inflammatory Benefits of Pentacyclic Triterpenes
32. Polyphenols, Promising Therapeutics for Inflammatory Diseases?
33. Immune Alterations in Metabolic Syndrome: The Old Story of Chicken and Egg
34. Immunomodulation by Food for Mitigating Allergic Disease
35. Resveratrol and Inflammatory–Autoimmune Diseases
36. Tart Cherry Fruits: Implications for Human Health
37. Olive Oil and Infection
38. Bioactive Foods and Nutrients: Role on Inflammation and Arthritis in Athletes
39. Potassium and Arthritis
40. Dietary Antioxidants and Rheumatoid Arthritis
41. Ginger (Zingiber officinale Roscoe) in the Treatment and Prevention of Arthritis
42. Mechanisms of Fish Oil-Modulated Inflammation and Health
43. Flavonoids and Immunomodulation
44. Anti-Inflammatory Properties of Genetically Modified Lactic Acid Bacteria
45. Medicinal Efficacy of Indian Herbal Remedies for the Treatment of Arthritis
46. Anti-Inflammatory Herbs for Arthritis
47. Antioxidant and Anti-Inflammatory Actions of Passion Fruit Peel Extract in Modifying Osteoarthritis, Hypertension, and Asthma
No. of pages:

628
Language:

English
Copyright:

© Academic Press

2019
Published:

31st January 2019
Imprint:

Academic Press
eBook

ISBN:

9780128138212
Paperback

ISBN:

9780128138205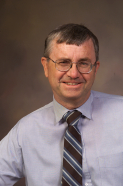 Ronald Ross Watson, PhD, is Professor of Health Promotion Sciences at the University of Arizona, Mel and Enid Zuckerman College of Public Health. Dr. Watson began his research in public health at the Harvard School of Public Health as a Fellow in 1971 doing field work on vaccines in Saudi Arabia. He has done clinical studies in Colombia, Iran, Egypt, Saudi Arabia and the United States which provides a broad international view of public health. He has served in the military reserve hospital for 17 years with extensive training in medical responses to disasters as the chief biochemistry officer of a general hospital, retiring as a Lt. Colonel. He is a distinguished member of several national and international nutrition, immunology, and cancer societies. Dr. Watson's career has involved studying many lifestyle aspects for their uses in health promotion. He has edited over 100 biomedical reference books and 450 papers and chapters. His teaching and research focuses on alcohol, tobacco, and drugs of abuse in heart function and disease in mouse models.
Affiliations and Expertise
Professor, Mel and Enid Zuckerman College of Public Health and School of Medicine, Arizona Health Sciences Center, University of Arizona, Tucson, AZ, USA
Victor R. Preedy, PhD, is Professor of Nutritional Biochemistry in the Department of Nutrition and Dietetics, at the King's College in London. He is also a Professor of Clinical Biochemistry in the Department of Clinical Biochemistry. Dr. Preedy is also Director of the Genomics Centre, King's College London. He was elected a Fellow of the Royal College of Pathologists in 2000. In 1993, he gained a D.Sc. degree for his outstanding contribution to protein metabolism. He was elected as a Fellow to the Royal Society for the Promotion of Health (2004) and The Royal Institute of Public Health (2004). In 2009, Dr. Preedy was also elected as a Fellow of the Royal Society for Public Health (RSPH). He has written or edited over 550 articles, which includes over 160 peer-reviewed manuscripts based on original research and 85 reviews and 30 books. His interests pertain to matters concerning Public Health and how this is influenced by nutrition, addictions and other lifestyle factors. Professor Preedy is especially committed to bridging the person-public health divide.
Affiliations and Expertise
Professor of Nutritional Biochemistry, Department of Nutrition and Dietetics, Professor of Clinical Biochemistry, Department of Clinical Biochemistry; Director of the Genomics Centre, King's College, London
Tax Exemption
We cannot process tax exempt orders online. If you wish to place a tax exempt order please
contact us
.