Autoimmune Neurology, Volume 133
1st Edition
Series Volume Editors:
Sean J. Pittock
Angela Vincent
Hardcover ISBN: 9780444634320
eBook ISBN: 9780444634467
Published Date: 1st January 2016
Secure Checkout
Personal information is secured with SSL technology.
Free Shipping
Free global shipping
No minimum order.
---
Handbook of Clinical Neurology 3rd Series
Foreword
Preface
SECTION 1: Introduction

Chapter 1: Introduction to autoimmune neurology

Abstract
Autoimmune neurology: a new subspecialty
Neural antibodies resulting from the body's immune response to cancer
Some autoantibodies targeting intracellular antigens are not closely linked to tumors
Pathogenic autoantibodies
New associations and challenges
Conclusion
Acknowledgments

SECTION 2: Basic neurobiology

Chapter 2: Signaling molecules of the CNS as targets of autoimmunity

Abstract
Basic principles of neuronal signaling
Excitatory neurotransmission
Inhibitory neurotransmission

Chapter 3: The blood–brain barrier

Abstract
Introduction
Characteristics of CSF and the blood–CSF barrier
The blood–brain barrier from an evolutionary point of view
Multicellular structure and function of the neurovascular unit
Potential roles of the BBB in autoimmune neurologic disease
Concluding remarks

Chapter 4: Overview of the immune system

Abstract
Introduction
Innate mechanisms of immunity
Key players and their roles in adaptive immunity
Antigen-driven B-cell differentiation and antibody production
B-cell antigen encounter and BCR signaling
The germinal center reaction
Antibody isotypes
Overview of TH cells in peripheral B-cell maturation
B cells as orchestrators of immunity
CD4 + T cells in autoimmune disease
CD8 + T cells in autoimmune disease
The immune system gone awry, leading to autoimmune disease
Emerging therapeutic modalities for treatment of autoimmune disease

Chapter 5: Cellular, synaptic, and circuit effects of antibodies in autoimmune CNS synaptopathies

Abstract
Introduction
Establishing a pathogenic role for antibodies targeting synaptic proteins
Cellular and synaptic mechanisms mediated by antibodies
Homeostatic plasticity in response to antibody-mediated decrease of receptor levels
In vivo effects of antireceptor antibodies on circuits and behavior: insights from animal models and patients
Source and brain access of autoantibodies
Conclusions and future directions
Acknowledgments

Chapter 6: Immunopathology: autoimmune glial diseases and differentiation from multiple sclerosis

Abstract
Introduction
Neuromyelitis optica
Other putative autoimmune gliopathies
Conclusion

Chapter 7: Neuropathology of autoimmune encephalitides

Abstract
Introduction
Neuropathologic features and immune mechanisms
Summary and future perspectives

Chapter 8: Neurologic autoimmunity: mechanisms revealed by animal models

Abstract
Introduction
The neuromuscular junction
Autonomic ganglia and peripheral nerves
Central nervous system
Concluding remarks

SECTION 3: Clinical: autoimmune neurological disorders

Chapter 9: Detection methods for neural autoantibodies

Abstract
Introduction
Antibody assays
Indirect immunohistochemistry
Biomarker assays: western blot or line blot
Native antigens
Radioimmunoprecipitation assays
Fluorescence immunoprecipitation assay
Primary cultures
Cell-based assays
Specificity of secondary antibodies
Cut-off for quantitative assays
Which body fluid to test in autoimmune neurology?
Conclusions
Disclosures

Chapter 10: Paraneoplastic and idiopathic autoimmune neurologic disorders: approach to diagnosis and treatment

Abstract
Introduction
The diagnostic evaluation
Treatment
Acute therapy – diagnostic test
Future direction

Chapter 11: Voltage-gated potassium channel–complex autoimmunity and associated clinical syndromes

Abstract
Introduction
Peripheral nerve hyperexcitability
Morvan's syndrome
Diagnostic evaluation
Investigations
Differential diagnosis
Pathophysiology and immunopathology
Therapeutic approach
Future therapies
Future directions

Chapter 12: Anti-NMDAR encephalitis and other glutamate and GABA receptor antibody encephalopathies

Abstract
Introduction
Epidemiology of Anti-NMDAR encephalitis
Clinical course and prognosis of Anti-NMDAR encephalitis
Epidemiology and clinical features associated with other antibodies
Diagnostic evaluation
Pathophysiology and immunopathology
Therapeutic approach
Future directions

Chapter 13: Autoimmune epilepsy

Abstract
Introduction
Rasmussen's encephalitis
Seizures occurring in systemic autoimmune diseases
Seizures due to antibody-mediated neurologic autoimmune disorders
Autoimmune epilepsy: diagnostic and therapeutic approach
Summary

Chapter 14: Autoimmune dementia and encephalopathy

Abstract
Introduction
Clinical features
Clinical course and prognosis
Bedside cognitive testing and detailed neuropsychologic testing
Risk factors
Serum and cerebrospinal fluid evaluation
Autoantibodies
Neuroimaging
Electroencephalogram
Brain biopsy and pathology
Cancer investigation
Differential diagnosis
Pathophysiology
Therapeutic approach
Future therapies and future direction

Chapter 15: Autoimmunity in neuropsychiatric disorders

Abstract
Introduction
Brain and immune system interaction
Evidence pointing towards an immune pathophysiology in different psychiatric disorders
Autoimmune encephalitis and link to neuropsychiatric disorders
Disorders of psychologic development and mental retardation
Future directions
Acknowledgment

Chapter 16: Central nervous system vasculitis in adults and children

Abstract
Introduction
Etiopathogenesis
Clinical presentation
Subsidiary examinations
Diagnosis
Treatment
Conclusions

Chapter 17: Autoimmune movement disorders

Abstract
Introduction
Clinical disorders
Evaluation
Treatment
Future directions

Chapter 18: Autoimmune sleep disorders

Abstract
Introduction
Sleep manifestations associated with specific autoantibodies (Table 18.1)
Narcolepsy as an autoimmune disease
Future directions

Chapter 19: Autoimmune myelopathies

Abstract
Introduction
Clinical course and prognosis
Risk factors
Neuroimaging
Differential diagnosis
Serum and cerebrospinal fluid (CSF) evaluation
Autoantibodies
Spinal cord biopsy and pathology of autoimmune myelopathies
Cancer investigation
Pathophysiology
Therapeutic approach
Conclusions and future direction
Disclosures

Chapter 20: Autoimmunity in visual loss

Abstract
Introduction
The anatomic basis for patterns of visual loss
General considerations for autoimmune mechanisms for visual loss
Diagnosis and differential diagnosis of autoimmune visual loss
Autoimmune retinopathies
Conclusion
Review of literature
Conflict of interest
Acknowledgments

Chapter 21: Autoimmune AQP4 channelopathies and neuromyelitis optica spectrum disorders

Abstract
Introduction
Epidemiology and genetics
Clinical course and prognosis
Diagnostic evaluation
Pathophysiology
Immunopathology
Therapeutic approach
Future direction

Chapter 22: Autoimmune autonomic disorders

Abstract
Introduction
Autoimmune autonomic ganglionopathy (AAG)
Paraneoplastic autonomic neuropathy
Other autoimmune neurologic disorders with autonomic features
Other autonomic disorders with possible autoimmune cause
Differential diagnosis
Evaluation
Treatment
Future directions

Chapter 23: Autoimmune-mediated peripheral neuropathies and autoimmune pain

Abstract
Introduction
Nonparaneoplastic immune-mediated neuropathies
Paraneoplastic and idiopathic immune-mediated neuropathies
Mgus-associated idiopathic immune-mediated neuropathies and poems syndrome
Autoimmune pain
Summary

Chapter 24: Neuromuscular junction disorders

Abstract
Introduction
The neuromuscular junction
Future directions

Chapter 25: Autoimmune muscle disease

Abstract
Introduction
Epidemiology and genetics
Clinical course and prognosis
Diagnostic evaluation
Clinical approach to myositis autoantibody testing
Pathophysiology and immunopathology
Therapeutic approach
Symptomatic treatment
Future therapies
Other rare forms of inflammatory myopathy
Future directions

Chapter 26: Autoimmune neurologic disorders in children

Abstract
Introduction
General considerations for the pediatric patient
Autoimmune central nervous system disorders
Autoimmunity in childhood neurodegenerative disorders
CNS autoimmunity in systemic inflammatory disorders
Future direction
Disclosures

Chapter 27: Current and future immunotherapy targets in autoimmune neurology

Abstract
Introduction
Immunotherapies by pharmacologic category or compound
Targeted immunotherapies in disease prototypes
Acknowledgments

Errata
Index
---
Autoimmune Neurology presents the latest information on autoimmune neurologic disease, the immune response to the body where organs run wild, causing the immune system to attack itself. Autoimmunity is a main element in numerous nervous system diseases and can target any structure within the central or peripheral nervous system.
Over the past 20 years, significant advances in our understanding of the pathophysiology of autoimmune disorders, including the use of biomarkers has led to new diagnosis and treatment options. Neurologic conditions associated with autoimmune reactions include dementia, neuromuscular disease, epilepsy, sleep disorders, diabetes, and other common neurologic disorders and disease.
This current tutorial-reference will be a must-have title for clinical neurologists, research neurologists, neuroscientists, and any medical professional working with autoimmune disease and disorders.
Includes comprehensive coverage of autoimmune neurology
Details the latest techniques for the study, diagnosis, and treatment of diseases and disorders, including dementia, neuromuscular disease, epilepsy, and sleep disorders
Presents a focused reference for clinical practitioners and the clinical neurology and neurology research communities
Neuroscience researchers, clinical neurologists, neuroimmunology researchers
---
No. of pages:

568
Language:

English
Copyright:

© Elsevier

2016
Published:

1st January 2016
Imprint:

Elsevier
Hardcover

ISBN:

9780444634320
eBook

ISBN:

9780444634467
---
About the
Series Volume Editors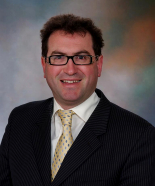 Sean Pittock, M.D., is a consultant in the Department of Neurology and has a joint appointment in the Department of Laboratory Medicine and Pathology. He holds the academic rank of professor of neurology, Mayo Clinic College of Medicine. He currently serves as director of the Neuroimmunology Laboratory and is the Marilyn A. Park and Moon S. Park, M.D., Director of the Center for Multiple Sclerosis and Autoimmune Neurology. He joined the staff of Mayo Clinic in 2005.
Dr. Pittock's research and clinical interests include autoimmune neurological disorders, paraneoplastic diseases, neuromyelitis optica and multiple sclerosis. His research focuses on the diagnosis and treatment of multiple sclerosis and autoimmune disorders that target the central and peripheral nervous systems. He founded the Autoimmune Neurology Clinic at Mayo Clinic in 2006, which has allowed the development of a unique translational practice extending the laboratory's serological findings directly from bench to bedside. He has been involved in cutting edge trials of novel immunotherapies to treat NMO and other autoimmune neurologic diseases. He has been invited to give over 100 presentations on his research and has authored over 275 journal articles, abstracts and other written publications.
He is currently the Chair of the Autoimmune Neurology Special Interest Group at the American Neurological Association and directs the educational program on Neuromyelitis Optica at the American Academy of Neurology.
Dr. Pittock serves on numerous professional societies and associations, including the Minnesota Medical Association and American Academy of Neurology, and is a committee member of the American Neurological Association.
Affiliations and Expertise
Associate Professor of Neurology and Co-Director, Neuroimmunology Laboratory, Mayo Clinic, Rochester, MN, USA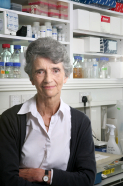 Angela Vincent qualified as a doctor at Westminster Hospital Medical School but after one year post qualification residence, she enrolled to do an MSc in Biochemistry at University College London. Subsequently, working with Ricardo Miledi FRS, she became involved in some of the earliest studies on acetylcholine receptors in myasthenia gravis, and in defining the genetic basis of congenital myasthenic syndromes, and began a long partnership with John Newsom-Davis (later FRS), first at the Royal Free Hospital in London and then at the newly-established Weatherall Institute of Molecular Medicine in Oxford. Since Newsom-Davis' retirement in 1998, she has led the neuroimmunology research in Oxford. In 1992 she established a national and international referral centre for the diagnosis of immune-mediated neurological diseases. From 2005-2008, when she officially retired, she was Head of Department of Clinical Neurology.
Although post-retirement age, she has a five-year contract with the University, is an Honorary Consultant in Immunology and still runs the Oxford Neuroimmunology Service for detection of autoantibodies in neurological diseases. Her clinical interests are in the role of auto-antibodies to ion channels and receptors in peripheral and central disorders, and in helping to diagnose immunotherapy-responsive conditions. Her research interests include models of neuromuscular junction and CNS diseases, and the influence of maternal antibodies on development.
Angela Vincent has an Honorary degree from the University of Bergen (2004), and is a Fellow of the Academy of Medical Sciences (FMedSci, 2002) and a Fellow of the Royal Society (FRS, 2011), as well as Honorary Member American Association of Neuromuscular & Electrodiagnostic Medicine, and Honorary Fellow of the American Neurological Association. She has received the Duchenne-Erb Award, German Muscle Society, Darmstadt (2009), and the Medal of the Association of British Neurologists (2009) among other awards. She was previously President of the International Society of Neuroimmunology (2001-2004), was an Associate Editor of Brain (2004-2013), and co-edited four books including Inflammatory and Autoimmune Disorders of the Nervous System in Children (RC Dale, A Vincent. Mac Keith Press 2010.
.
Affiliations and Expertise
The Weatherall Institute for Molecular Medicine, University of Oxford, John Radcliffe Hospital, Oxford, UK
Tax Exemption
We cannot process tax exempt orders online. If you wish to place a tax exempt order please
contact us
.
Elsevier.com visitor survey
We are always looking for ways to improve customer experience on Elsevier.com.
We would like to ask you for a moment of your time to fill in a short questionnaire, at the end of your visit.

If you decide to participate, a new browser tab will open so you can complete the survey after you have completed your visit to this website.

Thanks in advance for your time.
Accept
Decline