Atlas of Microbial Mat Features Preserved within the Siliciclastic Rock Record, Volume 2
1st Edition
Editors:
Juergen Schieber
Pradip Bose
P.G. Eriksson
Santanu Banerjee
Subir Sarkar
Wladyslaw Altermann
Octavian Catuneanu
eBook ISBN: 9780080549309
Hardcover ISBN: 9780444528599
Imprint: Elsevier Science
Published Date: 14th August 2007
---
Prologue: an introduction to microbial mats. 2. Structures left by modern microbial mats in their host sediments. 3. Classification of structures left by microbial mats in their host sediments. 4. Mat features in sandstones. 5. Microbial mats on muddy substrates – examples of possible sedimentary features and underlying processes. 6. Discussion of some problems: unusual features and the importance of terminology. 7. Examples of stratigraphic units bearing outstanding mat features. 8. New developments in research on microbial mats.9. Palaeoenvironmental and chronological relationships of mat-related features, and sequence stratigraphic implications of microbial mats. 10. Conclusions.
---
Drawing on a combination of modern occurrences and likely ancient counterparts, this atlas is a treatise of mat-related sedimentary features that one may expect to see in ancient terrigenous clastic sedimentary successions. By combining modern and ancient examples, the connection is made to likely formative processes and the utilization of these features in the interpretation of ancient sedimentary rocks.
The first full compilation of microbial mat features/structures preserved in the sliciclastic rock record
High quality, full color photographs fully support the text
Modern and ancient examples connect the formative processes and utilization of mat-related features in the interpretation of sedimentary rocks
Researchers and advanced graduate student in sedimentology, petrology, and petroleum geology
---
No. of pages:

324
Language:

English
Copyright:

© Elsevier Science

2007
Published:

14th August 2007
Imprint:

Elsevier Science
eBook

ISBN:

9780080549309
Hardcover

ISBN:

9780444528599
---
"The results summarized in this book have already helped to open up an exciting avenue in the study of microbial evolution, and the atlas itself will undoubtedly serve as an invaluable aid to researchers in the field." -- Mike Tice, Texas A & M University, writing in the Journal of Sedimentary Research
---
Affiliations and Expertise
Indiana University, Bloomington, USA
Affiliations and Expertise
Jadavpur University, Kolkata, India
Affiliations and Expertise
University of Pretoria, South Africa
Affiliations and Expertise
Indian Institute of Technology, Mumbai, India
Affiliations and Expertise
Jadavpur University, Kolkata, India
Wladyslaw Altermann Editor
Affiliations and Expertise
Ludwigs-Maximilians-University Munich, Germany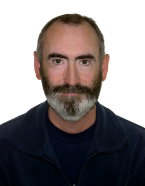 Octavian Catuneanu Editor
Affiliations and Expertise
University of Alberta, Edmonton, Canada