Assessing and Measuring Environmental Impact and Sustainability
1st Edition
Hardcover ISBN: 9780127999685
eBook ISBN: 9780128022337
Imprint: Butterworth-Heinemann
Published Date: 20th January 2015
Secure Checkout
Personal information is secured with SSL technology.
Free Shipping
Free global shipping
No minimum order.
---
Assessing and Measuring Environmental Impact and Sustainability answers the question "what are the available methodologies to assess the environmental sustainability of a product, system or process?" Multiple well-known authors share their expertise in order to give a broad perspective of this issue from a chemical and environmental engineering perspective. This mathematical, quantitative book includes many case studies to assist with the practical application of environmental and sustainability methods. Readers learn how to efficiently assess and use these methods.
This book summarizes all relevant environmental methodologies to assess the sustainability of a product and tools, in order to develop more green products or processes. With life cycle assessment as its main methodology, this book speaks to engineers interested in environmental impact and sustainability.
Helps engineers to assess, evaluate, and measure sustainability in industry
Provides workable approaches to environmental and sustainability assessment
Readers learn tools to assess the sustainability of a process or product and to design it in an environmentally friendly way
Chemical engineers, students and academics, plus any engineers with an interest in environmental impact.
Preface
Acknowledgments
Introduction

Introduction
Suitability Definitions, Systems Approach to Sustainability, and Ways to Express and Measure Sustainability
Quantification of the Environmental Impacts: Footprints
Sustainable Design, Planning, and Management
Policies Toward the Sustainability
Conclusion
References

Chapter 1. Engineering sustainability

Introduction
Extending boundaries
Systems analysis approach to sustainability and engineering challenges
Case studies
Summary
References

Chapter 2. Recent developments in the application of Fisher information to sustainable environmental management

Introduction
Information theory
Comparison of Computational Approaches: Assessing Sustainability in Model Systems
Application to real urban, regional, and national systems
Concluding remarks
Acknowledgments
Disclaimer
Appendix 2.1 Approaches to estimating FI
Appendix 2.2 FI at tipping points
References

Chapter 3. Sustainable process index

Measuring ecological impact—the normative base of the SPI
Assigning footprints to material flows
LCA with the SPI
Applications of the SPI
Characteristics of the SPI assessment
Tools Based on the SPI
Conclusion
References

Chapter 4. Moving to a decision point in sustainability analyses

Introduction
Defining a system in the context of sustainability
Indicator-based system assessment for sustainability
History of sustainability analysis through the use of indicators and metrics
Research methodology
Case studies from engineering systems
Conclusions
Acknowledgment
References

Chapter 5. Overview of environmental footprints

Glossary
Introduction
Life cycle thinking and LCA framework
Direct, indirect, and total effects
Measuring environmental sustainability
Key environmental footprints
Other environmental footprints
Concluding remarks
Acknowledgment
References

Chapter 6. N footprint and the nexus between C and N footprints

Motivation
Background on footprints
Scale of footprints
Nitrogen accounting and footprint
Eco-LCA nitrogen footprint
Eco-LCA nitrogen inventory and calculations
Eco-LCA nitrogen footprint for 2002 US economy
Eco-LCA nitrogen footprint for products
Case study: comparison of Eco-LCA nitrogen footprint for fuels
Nexus of carbon and nitrogen footprint
C–N nexus for product scale: case study of fuels
Appendix 6.1
References

Chapter 7. The water footprint of industry

Introduction
The WF concept
Methods to trace natural resources use and pollution over supply chains
Direct and indirect WFs of different sectors of the economy
Water stewardship and transparency
Conclusion
Acknowledgment
References

Chapter 8. Life cycle sustainability aspects of microalgal biofuels

Introduction
Background
Political motivation
LCA framework
Sustainability metrics
Case study
Water footprint of biofuels
Comparison of prior microalgal biofuel LCAS
Conclusions
References

Chapter 9. Methods and tools for sustainable chemical process design

Nomenclature
Introduction
Sustainable process synthesis and design framework
Case study
Concluding remarks
Appendix A
References

Chapter 10. Life cycle assessment as a comparative analysis tool for sustainable brownfield redevelopment projects: Cumulative energy demand and greenhouse gas emissions

Introduction and purpose
Relevance
Brownfield site histories
Environmental assessment and remediation
Site development and building design features
LCA methodology
LCA results
Discussion
Conclusions
Acknowledgments
Appendix A Commuter transportation survey
Appendix B CCGT LCA input data
Appendix C Sigma site LCA input data
References

Chapter 11. The Environmental Performance Strategy Map: An integrated life cycle assessment approach to support the strategic decision-making process

Introduction
From Environmental Assessment to Strategic Environmental Maps
The Environmental Bill of Materials and Technology Routing
Uncertainty estimation in the definition of the EPSM
The E3-Methodology in LCA evaluation
Chapter Conclusions
References

Chapter 12. Green supply chain toward sustainable industry development

Introduction
Development of GSCM
Formulation of GSC Model
Further reading
Conclusions
Acknowledgment
References

Chapter 13. Supply and demand planning and management tools toward low carbon emissions

Introduction
Carbon Pinch Analysis design method
Carbon footprint improvement based on Pinch Analysis
Carbon emission Pinch Analysis
Conclusion
References

Chapter 14. Setting a policy for sustainability: The importance of measurement

Introduction
The process analysis method
Some examples of sustainability assessment
Summary and conclusions
References

Chapter 15. Sustainability assessments of buildings, communities, and cities

Introduction
Framework of sustainability assessment
Systems for sustainability assessment of buildings
Sustainability assessment of urban communities
Systems for sustainability assessment of cities
Discussion and conclusions
References

Index
No. of pages:

608
Language:

English
Copyright:

© Butterworth-Heinemann

2015
Published:

20th January 2015
Imprint:

Butterworth-Heinemann
Hardcover

ISBN:

9780127999685
eBook

ISBN:

9780128022337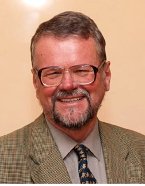 Prof Dr-Hab Jiří Jaromír KLEMEŠ, DSc, Dr h c (mult) George Pólya Professor Head of a Centre of Excellence "Sustainable Process Integration Laboratory – SPIL", NETME Centre, FME, Brno University of Technology - VUT Brno, Czech Republic and Emeritus Professor at "Centre for Process Systems Engineering and Sustainability", Pázmány Péter Catholic University, Budapest, Hungary. Previously the Project Director, Senior Project Officer and Hon Reader at Department of Process Integration at UMIST, The University of Manchester and the University of Edinburgh, UK. Founder and a long-term Head of the Centre for Process Integration and Intensification – CPI2, University of Pannonia, Veszprém, Hungary. Awarded by the EC with Marie Curie Chair of Excellence (EXC). Track record of managing and coordinating 94 major EC, NATO, bilateral and UK Know-How projects. Research funding attracted over 43 M€. Co-Editor-in-Chief of Journal of Cleaner Production (IF 6.315) and Chemical Engineering Transactions, Editor in Chief of Cleaner Engineering and Technology - CLET (Elsevier Golden Access), Subject Editor of Energy and Emeritus Executive Editor of Applied Thermal Engineering. The founder and President for 23 y of PRES (Process Integration for Energy Saving and Pollution Reduction) conferences. Seven years Chairperson of CAPE Working Party of EFCE (European Federation of Chemical Engineering), a member of WP on Process Intensification and of the EFCE Sustainability platform. A Member of the IChemE Sargent Medal International Committee on CAPE. He has been awarded by the Web of Science and Publons a Highly Cited Researcher, Top Peer Reviewer and Top Handling Editor. He authored and co-authored 556 papers, 13,789 citations, h-index in Google Scholar 60, in Scopus 53 His Publons profile (Web of Science) shows 1,832 reviews for 121 scientific journals and 7,960 Editors Merits for 21 Editorial boards. A number of books published by Elsevier, De Gruyter, Woodhead, McGraw-Hill; Ashgate Pub. Cambridge; Springer; WILEY-VCH; Taylor & Francis). Invited lecturer at 56 universities and Distinquished Visiting Professor world-wide including Cornell, Ithaca, New York and North-West University Chicago, Fudan University and SINOPEC Shanghai Research Institute of Petrochemical Technology, Shanghai; Tsinghua and Chinese Academy of Sciences, Beijing, China University of Petrochemistry Beijing, Xi'an Jiaotong University, China; Hong-Kong Polytechnic University; National Chengchi University, National University of Taiwan., National University Singapore. Hanyang University, and Korea Universities, Seoul, Republic of Korea; Institute of Food Research, Norwich Research Park, Colney, Norwich, Imperial College, London, UK; Norwegian University of Science and Technology – NTNU, Trondheim, Norway; Tomsk Technological University, Tomsk, Russian Federation; S. Amanzholov East Kazakhstan State University, Ust-Kamenogorsk, Kazakhstan; University of Paderborn and Bayer Technology Services GmbH, Leverkusen and BASF Board of Directors Forum on Process Technology, Ludwigshafen, Germany; VTT Energy, Finland; VITO MOL, Belgium; MOL Hungarian Oil Company, DUSLO Šala, Slovakia, TNO Leiden, Groningen, Zeist and Eindhoven; Utrecht and Delft University, the Netherlands; University Politechnica Leonardo da Vinci, Milano, Università degli studi di Genova and Sapienza, Rome, Italy; Universidad Industrial de Santander, Colombia; King Mongkut's University of Technology Thonburi, Bangkok, Thailand, Faculdade de Engenharia da Universidade do Porto, Oporto, Portugal, CEA Grenoble, France; Charmers and Stockholm University, Sweden, Taiwan Association of Environmental and Resource Economics (TAERE), Taiwan Chemical Industry Forum, Technical University Cracow, Poland, University of Tennessee, Knoxville, USA. Several times Distinguished Visiting Professor at Universiti Teknologi Malaysia and University Technology Petronas, Malaysia; Xi'an Jiaotong University; the South China University of Technology, Guangzhou and Tianjin University in China; University of Maribor, Slovenia; the Brno University of Technology, the Russian Mendeleev University of Chemical Technology, Moscow and Cracow University of Technology, Poland. Doctor Honoris Causa of Kharkiv National University "Kharkiv Polytechnic Institute" in Ukraine, the University of Maribor in Slovenia, University POLITEHNICA Bucharest, Romania "Honorary Doctor of Engineering Universiti Teknologi Malaysia". Awarded with "Honorary Membership of Czech Society of Chemical Engineering", "European Federation of Chemical Engineering (EFCE) Life-Time Achievements Award" and "Pro Universitaire Pannonica" Gold Medal. He has been a supervisor and co-supervisor of 27 PhD students at UMIST; The University of Manchester, UK; Prague University of Chemical Technology, Universiti Technologi Malaysia, Universiti Technologi Petronas, Malaysia, South China University of Technology, Guangzhou, China, University of Pannonia, Hungary, University of Maribor, Slovenia; D. Serikbayev East Kazakhstan State Technical University, Ust-Kamenogorsk, Kazakhstan, and Brno University of Technology, VUT Brno. Most PhD graduated as "Suma Cum laude" and "Cum laude". He has many years of research and industrial experience, including research in process integration, sustainable technologies and renewable energy, which has resulted in extensive successful industrial case studies and applications. He consulted on energy saving and pollution reduction 37 major clients. Research results have been applied by world-leading industrial companies and universities as ICI (Imperial Chemical Industries) Plc, Runcorn, UK; Dow Chemical Canada Inc, Sarnia, Ontario; BASF Aktiengesellschaft, Ludwigshafen, Germany; COPENE – Petroquimica Do Nordeste S.A., Camacari/Bajia, Brazil, SLOVNAFT Bratislava, Slovakia; CHEMOPROJEKT Praha, Czechoslovakia; DUSLO Sala, Slovakia; NORSK HYDRO, Porsgrunn, Norway; ZVU Hradec Kralova; Czechoslovakia, Critical Fluid Systems Inc, Cambridge, MA, USA; United States Environmental Protection Agency, Washington, DC, USA; SHELL Global Solution, Amsterdam and ECOPETROL Colombia; MOL Group The Duna Refinery at Százhalombatta; PETROBRAS Brazil, ALDARIS Brewery Riga, Latvia; KREMENCHUG REFINERY and SODRUGESTVO-T Kharkiv, Ukraine; Sumy Khimprom TiO2 plant, Ukraine, EVECO Brno; CHEMOPETROL Litvínov, ACHEMA JONAVA Lithuania, PPRI Bratislava and Chemical Works NOVAKY Slovakia; BUTiH Poland, MARCH Consulting Group UK, LINNHOFF MARCH UK, Firth Executive Ltd Wales, UK, PETROM Romania; Libyan Petroleum Institute, Tripoli, Libya. A very high profile application was an invited FPD Course for a prestigious von Karman Institute for Fluid Dynamics in Brussels and CSIR - Council for Scientific and Industrial Research Pretoria, South Africa.
Affiliations and Expertise
University of Pannonia, Hungary
"...offers a comprehensive review of the current state of the assessment and measurement of sustainability and provides valuable source material and recommended applications software to design engineers seeking sustainable solutions. Rating: 4 Stars out of 5" --TCE
Tax Exemption
We cannot process tax exempt orders online. If you wish to place a tax exempt order please
contact us
.
Elsevier.com visitor survey
We are always looking for ways to improve customer experience on Elsevier.com.
We would like to ask you for a moment of your time to fill in a short questionnaire, at the end of your visit.

If you decide to participate, a new browser tab will open so you can complete the survey after you have completed your visit to this website.

Thanks in advance for your time.
Accept
Decline