Analog Circuit Design
1st Edition
A Tutorial Guide to Applications and Solutions
Editors:
Bob Dobkin
Jim Williams
Hardcover ISBN: 9780123851857
eBook ISBN: 9780123851864
Published Date: 30th August 2011
---
Analog circuit and system design today is more essential than ever before. With the growth of digital systems, wireless communications, complex industrial and automotive systems, designers are challenged to develop sophisticated analog solutions. This comprehensive source book of circuit design solutions will aid systems designers with elegant and practical design techniques that focus on common circuit design challenges. The book's in-depth application examples provide insight into circuit design and application solutions that you can apply in today's demanding designs.
Online support package, including LTspiceÒ software, Design Notes, plus videos and data sheets can be found at: www.elsevierdirect.com/companions/9780123851857
Covers the fundamentals of linear/analog circuit and system design to guide engineers with their design challenges
Based on the Application Notes of Linear Technology, the foremost designer of high performance analog products, readers will gain practical insights into design techniques and practice
Broad range of topics, including power management tutorials, switching regulator design, linear regulator design, data conversion, signal conditioning, and high frequency/RF design
Contributors include the leading lights in analog design, Robert Dobkin, Jim Williams and Carl Nelson, among others
Electronics engineers and designers; electronics technicians; engineering students; electronics hobbyists, circuit designers, electrical engineers, instrumentation engineers, or electrical engineering students
Dedication
Dedication
Publisher's Note
Trademarks
Acknowledgments
Introduction
Why write applications?
Foreword
Part 1: Power Management
Section 1. Power Management Tutorials
1. Ceramic input capacitors can cause overvoltage transients
Plug in the wall adapter at your own risk
Building the Test Circuit
Turning on the switch
Testing a portable application
Input voltage transients with different input elements
Optimizing Input Capacitors
Conclusion
2. Minimizing switching regulator residue in linear regulator outputs: Banishing those accursed spikes
Introduction
References
3. Power conditioning for notebook and palmtop systems
Introduction
Battery charging
Power supplies for palmtop computers
4. 2-Wire virtual remote sensing for voltage regulators: Clairvoyance marries remote sensing
Introduction
"Virtual" remote sensing
Applications
VRS linear regulators
VRS equipped switching regulators
VRS based isolated switching supplies
VRS halogen lamp drive circuit
References
Section 2. Switching Regulator Design
5. LT1070 design manual
Introduction
Preface
LT1070 operation
Pin functions
Basic switching regulator topologies
Application circuits
Negative buck converter
Negative-to-positive buck-boost converter
Positive buck converter
Flyback converter
Totally isolated converter
Positive current-boosted buck converter
Negative current-boosted buck converter
Negative input/negative output flyback converter
Positive-to-negative flyback converter
Voltage-boosted boost converter
Negative boost converter
Positive-to-negative buck boost converter</
No. of pages:

960
Language:

English
Copyright:

© Newnes

2011
Published:

30th August 2011
Imprint:

Newnes
eBook

ISBN:

9780123851864
Hardcover

ISBN:

9780123851857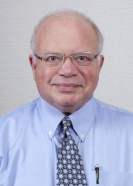 Bob Dobkin is a founder and Chief Technical Officer of Linear Technology Corporation. Prior to 1999, he was responsible for all new product development at Linear. Before founding Linear Technology in 1981, Dobkin was Director of Advanced Circuit Development at National Semiconductor for eleven years. He has been intimately involved in the development of high performance linear integrated circuits for over 30 years and has generated many industry standard circuits. Dobkin holds over 100 patents pertaining to linear ICs and has authored over 50 articles and papers. He attended the Massachusetts Institute of Technology.
Affiliations and Expertise
Linear Technology Corporation, Milpitas, CA, USA
Jim Williams, who worked for Linear Technology for nearly three decades, was a talented and prolific circuit designer and author in the field of analog electronics until his untimely passing in 2011. In nearly 30 years with Linear, he had the unique role of staff scientist with interests spanning product definition, development and support. Before joining Linear Technology in 1982, Williams worked in National Semiconductor's Linear Integrated Circuits Group for three years. Williams was a legendary circuit designer, problem solver, mentor and writer with writings published as Linear application notes and EDN magazine articles. In addition, he was writer/editor of four books. Williams was named Innovator of the Year by EDN magazine in 1992, elected to Electronic Design Hall of Fame in 2002, and was honored posthumously by EDN and EE Times in 2012 as the first recipient of the Jim Williams Contributor of the Year Award.
Affiliations and Expertise
Linear Technology Corporation, Milpitas, California
"This book is a great companion volume to Volume I with informative application notes and a full complement of reference designs. The chapters are not just every day application notes and reference designs, but give insights to problem-solving, design decision-making the thought process that goes along with a robust, successful design. That's why I love this book…This book is a keeper that needs to be on every designer's bookshelf, right next to Volume I." --EDN.com, March 2013
"Subtitled 'Immersion in the black art of analog design', this huge book has over 1,200 A4 pages of joy…you will learn something from every page…delightfully readable." --ElectronicsWeekly.com, April 2013
"…this is quite an extensive work with 1250 pages. A collection of "application notes"…[it will] help you understand and solve practical problems. Here interesting questions will be answered such as 'Why is my phone ringing,' but also highly complex power supply circuits." --Design and Elektronik, February 2013
"For analog designers or anyone who brushes against analog design issues…Analog Circuit Design: A Tutorial Guide to Applications and Solutions...is a great place to start. Each time I look through this book, I get new insight and understanding based on the knowledge, experience, challenges, and mysteries the authors and other contributors bring…books like this can help you get your job done faster and with fewer re-spins." --Planet Analog, January 2013
"This in-depth source book of circuit design solutions supplies engineers with practical design techniques that focus on common analog challenges. The full support package includes online resources such as data sheets, design notes and LTspice design simulation software tools from Linear Technology." --EETimes.com and others, December 2012
"The 932-page book compiles 41 of Linear