Advances in Inorganic Chemistry, Volume 61
1st Edition
Editors:
Rudi van Eldik
Colin Hubbard
Hardcover ISBN: 9780123750334
eBook ISBN: 9780080963082
Published Date: 30th July 2009
---
1.Controlling platinum, ruthenium and osmium reactivity for anticancer drug design
Pieter C. A. Bruijnincx and Peter J. Sadler
2. Design and function of metal complexes as contrast agents in MRI
Vojtěch Kubíček and Éva Tóth
3. Design considerations towards simultaneously radiolabelled and fluorescent imaging probes incorporating metallic species
Sofia I. Pascu, Philip A. Waghorn, Timothy Conry, Bonita Lin, Catrin James and Jameel Zayed
4. Iron sequestration by small molecules: Thermodynamic and kinetic studies of natural siderophores and synthetic model compounds
Alvin L. Crumbliss and James M. Harrington
5. Calcium in biological systems
John Burgess and Emma Raven
6. New developments in synthetic nitrogen fixation with molybdenum and tungsten phosphine complexes
Ameli Dreher, Gerald Stephan and Felix Tuczek
7.Chemistry of metalated container molecules
Berthold Kersting and Ulrike Lehmann
8. Mechanistic considerations on the reactivity of green FeIII-TAML activators of peroxides
Alexander D. Ryabov and Terrence J. Collins
9. Ligand exchange processes on the smallest solvated alkali and alkaline earth metal cations. An experimental and theoretical approach
Ralph Puchta, Ewa Pasgreta and Rudi van Eldik
10. Spin-state changes and reactivity in transition metal chemistry. Reactivity of iron tetracarbonyl
Maria Besora, José-Luis Carreón-Macedo, Álvaro Cimas and Jeremy N. Harvey
---
The Advances in Inorganic Chemistry series present timely and informative summaries of the current progress in a variety of subject areas within inorganic chemistry, ranging from bio-inorganic to solid state studies. This acclaimed serial features reviews written by experts in the field and serves as an indispensable reference to advanced researchers. Each volume contains an index, and each chapter is fully referenced.
Features comprehensive reviews on the latest developments
Includes contributions from leading experts in the field
* Serves as an indispensable reference to advanced researchers
Bioinorganic, inorganic, supramolecular and organometallic chemists
---
No. of pages:

668
Language:

English
Copyright:

© Academic Press

2009
Published:

30th July 2009
Imprint:

Academic Press
eBook

ISBN:

9780080963082
Hardcover

ISBN:

9780123750334
---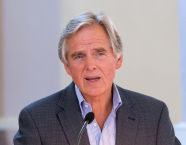 Rudi van Eldik was born in Amsterdam (The Netherlands) in 1945 and grew up in Johannesburg (South Africa). He received his chemistry education and DSc degree at the former Potchefstroom University (SA), followed by post-doctoral work at the State University of New York at Buffalo (USA) and the University of Frankfurt (Germany). After completing his Habilitation in Physical Chemistry at the University of Frankfurt in 1982, he was appointed as Professor of Inorganic Chemistry at the Private University of Witten/Herdecke in 1987. In 1994 he became Professor of Inorganic and Analytical Chemistry at the University of Erlangen-Nürnberg, from where he retired in 2010. At present he is Professor of Inorganic Chemistry at the Jagiellonian University in Krakow, Poland, and Visiting Professor of Inorganic Chemistry at the N. Copernicus University in Torun, Poland. His research interests cover the elucidation of inorganic and bioinorganic reaction mechanisms, with special emphasis on the application of high pressure thermodynamic and kinetic techniques. In recent years his research team also focused on the application of low-temperature rapid-scan techniques to identify and study reactive intermediates in catalytic cycles, and on mechanistic studies in ionic liquids. He is Editor of the series Advances in Inorganic Chemistry since 2003. He serves on the Editorial Boards of several chemistry journals. He is the author of over 880 research papers and review articles in international journals and supervised 80 PhD students. He has received honorary doctoral degrees from the former Potchefstroom University, SA (1997), Kragujevac University, Serbia (2006), Jagiellonian University, Krakow, Poland (2010), University of Pretoria, SA (2010), and Ivanovo State University of Chemistry and Technology, Russia (2012). He has developed a promotion activity for chemistry and related experimental sciences in the form of chemistry edutainment presentations during the period 1995-2010. In 2009
Affiliations and Expertise
University of Erlangen-Nurnberg, Germany
Affiliations and Expertise
Institute for Inorganic Chemistry, University of Erlangen-Nürnberg, Egerlandstr 1, 91058 Erlangen, Germany