Advances in Inorganic Chemistry, Volume 55
1st Edition
Serial Editors:
Rudi van Eldik
Hardcover ISBN: 9780120236558
eBook ISBN: 9780080493664
Published Date: 6th May 2004
---
Preface
DIOXYGEN ACTIVATION BY TRANSITION METAL COMPLEXES. ATOM TRANSFER AND FREE RADICAL CHEMISTRY IN AQUEOUS MEDIA

Publisher Summary
1 Introduction
2 Preparation and Characterization
3 Reactivity
4 Conclusions and Future Directions
Acknowledgements

REDOX REACTIVITY OF COORDINATED LIGANDS IN PENTACYANO(L)FERRATE COMPLEXES

Publisher Summary
1 Introduction
2 General Properties of the Nitroprusside ion, [Fe(CN)5NO]2− (NP), and Related Nitrosyl Complexes
3 The Coordination Chemistry of NO. Formation and Dissociation Reactions
4 The Redox Reactivity of Bound NO
5 The Electrophilic Reactions of Bound NO
6 The Autooxidation of Hydrazine
7 The Oxidation of Amines and Alcohols
8 The Disproportionation of Hydroxylamine
9 Miscellaneous Reactions
10 Conclusions
Acknowledgements

CARBONATO COMPLEXES: MODELS FOR CARBONIC ANHYDRASE

Publisher Summary
1 Introduction
2 Carbonic Acid, Bicarbonate, and Carbonate
3 The Chemistry of Metal Carbonates
4 Kinetics and Mechanism of Formation and Aquation/Decarboxylation Reactions
5 Discovery and Classification of Carbonic Anhydrases
6 Structure of α-Class Carbonic Anhydrase from Human Erythrocytes (the High Activity form HCA II)
7 Structure of β-Carbonic Anhydrase from the Red Alga, Porphyridium purpureum
8 Structure of γ-Class Carbonic Anhydrase of Methanosarcina thermophila (Cam)
9 A δ-Class of Carbonic Anhydrase?
10 Model Chemistry
11 Concluding Remarks

TRANSITION METAL CHEMISTRY OF GLUCOSE OXIDASE, HORSERADISH PEROXIDASE, AND RELATED ENZYMES

Publisher Summary
1 Introduction
2 Enzym
---
Advances in Inorganic Chemistry presents timely and informative summaries of the current progress in a variety of subject areas within inorganic chemistry ranging from bio-inorganic to solid state studies. Thisacclaimed serial features reviews written by experts in the area and is an indispensable reference to advanced researchers. Each volume of Advances in Inorganic Chemistry contains an index, and each chapter is fully referenced.
. Comprehensive reviews written by leading experts in the field . An indispensable reference to advanced researchers . Includes 7 contributions covering important advances in inorganic chemistry
Researchers in inorganic chemistry.
---
No. of pages:

458
Language:

English
Copyright:

© Academic Press

2004
Published:

6th May 2004
Imprint:

Academic Press
eBook

ISBN:

9780080493664
Hardcover

ISBN:

9780120236558
---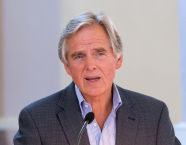 Rudi van Eldik Serial Editor
Rudi van Eldik was born in Amsterdam (The Netherlands) in 1945 and grew up in Johannesburg (South Africa). He received his chemistry education and DSc degree at the former Potchefstroom University (SA), followed by post-doctoral work at the State University of New York at Buffalo (USA) and the University of Frankfurt (Germany). After completing his Habilitation in Physical Chemistry at the University of Frankfurt in 1982, he was appointed as Professor of Inorganic Chemistry at the Private University of Witten/Herdecke in 1987. In 1994 he became Professor of Inorganic and Analytical Chemistry at the University of Erlangen-Nürnberg, from where he retired in 2010. At present he is Professor of Inorganic Chemistry at the Jagiellonian University in Krakow, Poland, and Visiting Professor of Inorganic Chemistry at the N. Copernicus University in Torun, Poland. His research interests cover the elucidation of inorganic and bioinorganic reaction mechanisms, with special emphasis on the application of high pressure thermodynamic and kinetic techniques. In recent years his research team also focused on the application of low-temperature rapid-scan techniques to identify and study reactive intermediates in catalytic cycles, and on mechanistic studies in ionic liquids. He is Editor of the series Advances in Inorganic Chemistry since 2003. He serves on the Editorial Boards of several chemistry journals. He is the author of over 880 research papers and review articles in international journals and supervised 80 PhD students. He has received honorary doctoral degrees from the former Potchefstroom University, SA (1997), Kragujevac University, Serbia (2006), Jagiellonian University, Krakow, Poland (2010), University of Pretoria, SA (2010), and Ivanovo State University of Chemistry and Technology, Russia (2012). He has developed a promotion activity for chemistry and related experimental sciences in the form of chemistry edutainment presentations during the period 1995-2010. In 2009
Affiliations and Expertise
University of Erlangen-Nurnberg, Germany