Advances in Computers, Volume 92
1st Edition
Serial Volume Editors:
Ali Hurson
Hardcover ISBN: 9780124202320
eBook ISBN: 9780127999333
Published Date: 13th January 2014
---
Preface
Chapter One. Register-Level Communication in Speculative Chip Multiprocessors

Abstract
List of Abbreviations
1 Introduction
2 TLS in CMPs
3 Register Communication Mechanisms in Speculative CMPs
4 Comparative Analysis of Register Communication Issues in TLS CMPs
5 Case Study: SIC and ESIC Protocols
6 Conclusion
Acknowledgments
References

Chapter Two. Survey on System I/O Hardware Transactions and Impact on Latency, Throughput, and Other Factors

Abstract
Abbreviations
1 Introduction
2 Background and General Discussion
3 Measurements and Quantifications
4 Survey of Existing Methods and Techniques
5 Potential Area of Performance Improvement
6 Conclusions
Acknowledgments
References

Chapter Three. Hardware and Application Profiling Tools

Abstract
Abbreviations
1 Introduction
2 Application Profiling
3 Hardware Profiling
4 Conclusions
5 Application Profilers Summary
6 Hardware Profilers Summary
References

Chapter Four. Model Transformation Using Multiobjective Optimization

Abstract
1 Introduction
2 State of the Art
3 Motivations and Problem Statement
4 Approach Overview
5 Multiobjective Model Transformation
6 Validation
7 Conclusion
References

Chapter Five. Manual Parallelization Versus State-of-the-Art Parallelization Techniques: The SPEC CPU2006 as a Case Study

Abstract
1 Introduction
2 Parallelization Theory
3 Parallelization Techniques and Tools
4 About Manual Parallelization
5 Case Study: Parallelization of SPEC CPU2006</
---
Since its first volume in 1960, Advances in Computers has presented detailed coverage of innovations in computer hardware, software, theory, design, and applications. It has also provided contributors with a medium in which they can explore their subjects in greater depth and breadth than journal articles usually allow. As a result, many articles have become standard references that continue to be of significant, lasting value in this rapidly expanding field.
In-depth surveys and tutorials on new computer technology
Well-known authors and researchers in the field
Extensive bibliographies with most chapters
Many of the volumes are devoted to single themes or subfields of computer science
Researchers in high performance computer areas, hardware manufacturers, physics and scientific computation and computer science educational programs
---
No. of pages:

288
Language:

English
Copyright:

© Academic Press

2014
Published:

13th January 2014
Imprint:

Academic Press
eBook

ISBN:

9780127999333
Hardcover

ISBN:

9780124202320
---
"Mandatory for academic libraries supporting computer science departments."--CHOICE
---
About the
Serial Volume Editors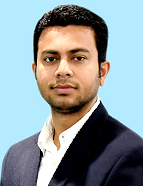 Ali Hurson Serial Volume Editor
A. R. Hurson is currently a professor and Chair of Computer Science department at Missouri S&T. Before joining Missouri S&T, he was a professor of Computer Science and Engineering department at The Pennsylvania State University. His research for the past 30 years has been directed toward the design and analysis of general as well as special purpose computer architectures. His research has been supported by NSF, DARPA, the Department of Education, the Air Force, the Office of Naval Research, Oak Ridge National Laboratory, NCR Corp., General Electric, IBM, Lockheed Martin, Pennsylvania State University, and Missouri S & T. He has published over 300 technical papers in areas including multidatabases, global information sharing and processing, application of mobile agent technology, object oriented databases, mobile and pervasive computing environment, sensor and ad-hoc networks, computer architecture and cache memory, parallel and distributed processing, dataflow architectures, and VLSI algorithms. Dr. Hurson served as the Guest Co-Editor of special issues of the IEEE Proceedings on Supercomputing Technology, the Journal of Parallel and Distributed Computing on Load Balancing and Scheduling, the journal of integrated computer-aided engineering on multidatabase and interoperable systems, IEEE Transactions on Computers on Parallel Architectures and Compilation Techniques, Journal of Multimedia Tools and Applications, and Journal of Pervasive and Mobile Computing. He is the co-author of the IEEE Tutorials on Parallel Architectures for Database Systems, Multidatabase systems: An advanced solution for global information sharing, Parallel architectures for data/knowledge base systems, and Scheduling and Load Balancing in Parallel and Distributed Systems. He is also the guest Editor of advances in computers for Parallel, Distributed, and Pervasive Computing. Hurson is the Co-founder of the IEEE Symposium on Parallel and Distributed Processing (currently IPDPS) and IEEE
Affiliations and Expertise
Missouri University of Science and Technology, Rolla, MO, USA