Advanced Topics in Forensic DNA Typing: Methodology
1st Edition
Hardcover ISBN: 9780123745132
eBook ISBN: 9780123878236
Published Date: 21st July 2011
---
Dedication
Foreword
Introduction
Acknowledgments
About the Author
Chapter 1. Sample Collection, Storage, and Characterization
Chapter 2. DNA Extraction Methods
Chapter 3. DNA Quantitation
Chapter 4. PCR Amplification
Chapter 5. Short Tandem Repeat (STR) Loci and Kits
Chapter 6. Capillary Electrophoresis
Chapter 7. Quality Assurance and Validation
Chapter 8. DNA Databases
Chapter 9. Missing Persons and Disaster Victim Identification Efforts
Chapter 10. Degraded DNA
Chapter 11. Low-Level DNA Testing
Chapter 12. Single Nucleotide Polymorphisms and Applications
Chapter 13. Y-Chromosome DNA Testing
Chapter 14. Mitochondrial DNA Analysis
Chapter 15. X-Chromosome Analysis
Chapter 16. Non-human DNA
Chapter 17. New Technologies and Automation
Chapter 18. Legal Aspects of DNA Testing and the Scientific Expert in Court
Appendix 1. Reported Sizes and Sequences of STR Alleles
Appendix 2. Familial DNA Searches: Potential, Pitfalls, and Privacy Concerns
Appendix 3. List of Suppliers for DNA Instruments, Reagents, Services
Appendix 4. Interviews Supporting Legal Aspects of DNA Testing
Subject Index
Contains the latest information - hot-topics and new technologies
Well edited, attractively laid out, and makes productive use of its four-color format
Author John Butler is ranked as the number one "high-impact author in legal medicine and forensic science, 2001 to 2011" by ScienceWatch.com
Researchers and practitioners in forensic DNA analysis, forensic scientists, population geneticists, military and private and public forensic laboratories (for identifying individuals through remains), and students of forensic science. Law enforcement, legal professionals, government/legal policy makers.
Dedication
Foreword
Introduction
Acknowledgments
About the Author
Chapter 1. Sample Collection, Storage, and Characterization
Chapter 2. DNA Extraction Methods
Chapter 3. DNA Quantitation
Chapter 4. PCR Amplification
Chapter 5. Short Tandem Repeat (STR) Loci and Kits
Chapter 6. Capillary Electrophoresis
Chapter 7. Quality Assurance and Validation
Chapter 8. DNA Databases
Chapter 9. Missing Persons and Disaster Victim Identification Efforts
Chapter 10. Degraded DNA
Chapter 11. Low-Level DNA Testing
Chapter 12. Single Nucleotide Polymorphisms and Applications
Chapter 13. Y-Chromosome DNA Testing
Chapter 14. Mitochondrial DNA Analysis
Chapter 15. X-Chromosome Analysis
Chapter 16. Non-human DNA
Chapter 17. New Technologies and Automation
Chapter 18. Legal Aspects of DNA Testing and the Scientific Expert in Court
Appendix 1. Reported Sizes and Sequences of STR Alleles
Appendix 2. Familial DNA Searches: Potential, Pitfalls, and Privacy Concerns
Appendix 3. List of Suppliers for DNA Instruments, Reagents, Services
Appendix 4. Interviews Supporting Legal Aspects of DNA Testing
Subject Index
No. of pages:

704
Language:

English
Copyright:

© Academic Press

2012
Published:

21st July 2011
Imprint:

Academic Press
eBook

ISBN:

9780123878236
Hardcover

ISBN:

9780123745132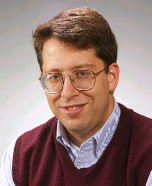 John M. Butler is a NIST Fellow and Special Assistant to the Director for Forensic Science, Office of Special Programs, at the U.S. National Institute of Standards and Technology, in Gaithersburg, Maryland. Dr. Butler earned his PhD from the University of Virginia while doing DNA research in the FBI Laboratory's Forensic Science Research Unit. He has won numerous scientific awards, including being named Science Watch's #1 world-wide high-impact author in legal medicine and forensic science over the last decade (July 2011). He has over 150 publications in this field and is a frequent presenter on the topic of DNA typing, and has authored four other DNA Typing books including Advanced Topics in Forensic DNA Typing: Methodology. For a detailed CV, visit http://www.cstl.nist.gov/strbase/butler.htm.
Affiliations and Expertise
National Institute of Standards and Technology (NIST), Gaithersburg, MD, USA
"John Butler has produced a series of books detailing the major issues involved in forensic DNA typing. His latest book on advanced topics in DNA typing provides exceptional coverage of this complex and difficult topic. Through his work at NIST and his many collaborations with forensic analysts, Dr. Butler has kept up to date with all recent advances in the field. In his book he brings remarkable clarity through examples, diagrams, and case notes that is unsurpassed in any other text on the subject."-- Bruce McCord, Professor, Department of Chemistry and Biochemistry, Florida International University, Miami, Florida