Adhesives Technology Handbook
3rd Edition
Authors:
Sina Ebnesajjad
Arthur H. Landrock
Hardcover ISBN: 9780323355957
eBook ISBN: 9780323356022
Published Date: 25th November 2014
Secure Checkout
Personal information is secured with SSL technology.
Free Shipping
Free global shipping
No minimum order.
---
Preface to Third Edition
Preface to Second Edition
Acknowledgments
Chapter 1. Introduction and Adhesion Theories

1.1 Definition of Adhesives and Adhesive Bonding
1.2 Functions of Adhesives
1.3 Classification of Adhesives
1.4 Advantages and Disadvantages of Joining Using Adhesives
1.5 Requirements of a Good Bond
1.6 Introduction to Theories of Adhesion
1.7 Definition of Failure Modes
1.8 Mechanisms of Bond Failure
References

Chapter 2. Surface Tension and Its Measurement

2.1 Introduction
2.2 What is an Interface?
2.3 Surface Tension
2.4 Surface Free Energy
2.5 Contact Angle (Young's Equation)
2.6 Effect of Temperature on Surface Tension
2.7 Surface Tension Measurement
References

Chapter 3. Material Surface Preparation Techniques

3.1 Introduction
3.2 General Considerations
3.3 Surface Treatment of Metals
3.4 Cleaning (Degreasing) Metals
3.5 Priming
3.6 Sol–Gel Process
3.7 Surface Treatment of Plastics
3.8 Methods for Evaluating Effectiveness of Surface Preparation
3.9 Surface Exposure Time
References

Chapter 4. Classification of Adhesives and Compounds

4.1 Introduction
4.2 Adhesive Composition Formulation
4.3 Classification of Adhesives
4.4 Other Classifications
References

Chapter 5. Characteristics of Adhesive Materials

5.1 Acrylics
5.2 Allyl Diglycol Carbonate (CR-39)
5.3 Alloyed or Modified (Two-Polymer) Adhesives
5.4 Anaerobic Adhesives/Sealants
5.5 Aromatic Polymer Adhesives (Polyaromatics)
5.6 Asphalt
5.7 Butyl Rubber Adhesives
5.8 Cellulose Ester Adhesives
5.9 Cellulose Ether Adhesives
5.10 Conductive Adhesives
5.11 Cyanoacrylate Adhesives
5.12 Delayed-Tack Adhesives
5.13 Elastomeric Adhesives
5.14 Epoxy Adhesives
5.15 Epoxy-Phenolic Adhesives
5.16 Epoxy-Polysulfide Adhesives
5.17 Film and Tape Adhesives (See also Section 5.3)
5.18 Furane Adhesives
5.19 Hot-Melt Adhesives
5.20 Inorganic Adhesives (Cements)
5.21 Melamine-Formaldehyde Adhesives (Melamines)
5.22 Microencapsulated Adhesives
5.23 Natural Glues
5.24 Neoprene (Polychloroprene) Adhesives
5.25 Neoprene-Phenolic Adhesives
5.26 Nitrile-Epoxy (Elastomer-Epoxy) Adhesives
5.27 Nitrile-Phenolic Adhesives
5.28 Nitrile Rubber Adhesive
5.29 Nylon Adhesives
5.30 Nylon-Epoxy Adhesives
5.31 Phenolic Adhesives
5.32 Phenoxy Adhesives
5.33 PBI Adhesives
5.34 Polyester Adhesives
5.35 PI Adhesives
5.36 Polyisobutylene Adhesives
5.37 Polystyrene Adhesives
5.38 Polysulfides (Thiokols)
5.39 Polysulfone Adhesives
5.40 Polyurethane Adhesives
5.41 Polyvinyl Acetal Adhesives
5.42 Polyvinyl Acetate Adhesives
5.43 Polyvinyl Alcohol Adhesives
5.44 Polyvinyl Butyral Adhesives
5.45 Premixed Frozen Adhesives
5.46 Pressure-Sensitive Adhesives
5.47 Resorcinol-Formaldehyde Adhesives
5.48 Rubber-Based Adhesives
5.49 Solvent-Based Systems
5.50 Thermoplastic Resin Adhesives
5.51 Thermoplastic Rubber (For Use in Adhesives)
5.52 Thermosetting Resin Adhesives
5.53 UV-Curing Adhesives
5.54 Urea-Formaldehyde Adhesives (Ureas)
5.55 Vinyl-Epoxy Adhesives
5.56 Vinyl-Phenolic Adhesives
5.57 Polyvinyl Formal-Phenolics
5.58 Polyvinyl Butyral-Phenolics
5.59 Vinyl-Resin Adhesives
5.60 Water-Based Adhesives
References

Chapter 6. Adhesives for Special Adherends

6.1 Introduction
6.2 Metals
6.3 Thermoplastics
6.4 Thermosetting Plastics (Thermosets)
6.5 Reinforced Plastics/Composites
6.6 Plastic Foams
6.7 Rubbers (Elastomers)
6.8 Ceramics and Glass
References

Chapter 7. Joint Design

7.1 Basic Principles
7.2 Types of Stress
7.3 Methods of Improving Joint Efficiency
7.4 Joint Design Criteria
7.5 Typical Joint Designs
7.6 Peeling of Adhesive Joints
7.7 Stiffening Joints
7.8 Cylindrical Joints
7.9 Angle and Corner Joints
7.10 Joints for Plastics and Elastomers
7.11 Stress Analysis of Adhesive Joints
7.12 Optimizing Adhesive Bonding Through Joint Design—A Practical Approach
References

Chapter 8. Adhesive Applications and Bonding Processes

8.1 Introduction
8.2 Adhesive
8.3 Adhesive Preparation
8.4 Adhesive Dispensers
8.5 Methods of Adhesive Application
8.6 Joint-Assembly Methods
8.7 Curing
8.8 Bonding Equipment
8.9 Weldbonding
References

Chapter 9. Solvent Cementing of Plastics

9.1 Introduction
9.2 Background
9.3 Solvents for Specific Polymers
9.4 Solvent Cementing—A Commercial Perspective
References

Chapter 10. Adhesives for Medical and Dental Applications

10.1 Introduction
10.2 Natural Adhesives
10.3 Synthetic and Semisynthetic Adhesives
10.4 Cyanoacrylic Adhesives
10.5 Test Methods to Characterize Strength of Tissue Adhesives
10.6 Medical and Dental Applications of Adhesives
10.7 Bone Adhesives
10.8 Dental Applications of Adhesives
References

Chapter 11. Durability of Adhesive Bonds

11.1 Introduction
11.2 High Temperature
11.3 Low and Cryogenic Temperatures
11.4 Humidity and Water Immersion
11.5 Saltwater and Salt Spray
11.6 Weathering
11.7 Chemicals and Solvents
11.8 Vacuum
11.9 Radiation
11.10 Biological Organisms
11.11 Test Methods
11.12 Adhesive Bond Durability—A Commercial Perspective
References

Chapter 12. Testing of Adhesive Bonds

12.1 Introduction
12.2 Tensile
12.3 Shear
12.4 Peel
12.5 Cleavage
12.6 Creep
12.7 Fatigue
12.8 Impact
12.9 Durability
12.10 Compilation of Test Methods and Practices
References

Chapter 13. Quality Control

13.1 Introduction
13.2 Incoming Material Control
13.3 Final Inspection
13.4 Nondestructive Tests
13.5 Weldbonding
References

Chapter 14. Safety, Environmental, and Economic Aspects, and Future Trends

14.1 Safety
14.2 Environmental Considerations
14.3 Economics
14.4 Future Trends
References

Glossary
Index
---
Covering a wide range of industrial applications across sectors including medical applications, automotive/aerospace, packaging, electronics, and consumer goods, this book provides a complete guide to the selection of adhesives, methods of use, industrial applications, and the fundamentals of adhesion. Dr Ebnesajjad examines the selection of adhesives and adhesion methods and challenges for all major groups of substrate including plastics (thermosets and thermoplastics), elastomers, metals, ceramics and composite materials. His practical guidance covers joint design and durability, application methods, test methods and troubleshooting techniques. The science and technology of adhesion, and the principles of adhesive bonding are explained in a way that enhances the reader's understanding of the fundamentals that underpin the successful use and design of adhesives.
The third edition has been updated throughout to include recent developments in the industry, with new sections covering technological advances such as nanotechnology, micro adhesion systems, and the replacement of toxic chromate technology.
Provides practitioners of adhesion technology with a complete guide to bonding materials successfully
Covers the whole range of commonly used substrates including plastics, metals, elastomers and ceramics, explaining basic principles and describing common materials and application techniques
Introduces the range of commercially available adhesives and the selection process alongside the science and technology of adhesion
Adhesive manufacturers and consumers, processors, fabricators, equipment assemblers and part end-users. Practitioners in most industry segments such as medicine, dentistry, electronics, and automotive/aerospace.
---
No. of pages:

432
Language:

English
Copyright:

© William Andrew

2015
Published:

25th November 2014
Imprint:

William Andrew
Hardcover

ISBN:

9780323355957
eBook

ISBN:

9780323356022
---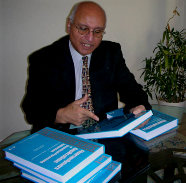 Sina Ebnesajjad is the series editor of Plastics Design Library (PDL) published in the William Andrew imprint of Elsevier. This Series is a unique series, comprising technology and applications handbooks, data books and practical guides tailored to the needs of practitioners. Sina was the editor-in-chief of William Andrew Publishing from 2005 to 2007, which was acquired by Elsevier in 2009.
He retired as a Senior Technology Associate in 2005 from the DuPont fluoropolymers after nearly 24 years of service. Sina founded of FluoroConsultants Group, LLC in 2006 where he continues to work. Sina earned his Bachelor of Science from the School of Engineering of the University of Tehran in 1976, Master of Science and PhD from the University of Michigan, Ann Arbor, all in Chemical Engineering.
He is author, editor and co-author of fifteen technical and data books including five handbooks on fluoropolymers technology and applications. He is author and co-author of three books in surface preparation and adhesion of materials, two of which are in their second editions. Sina has been involved with technical writing and publishing since 1974.
His experiences include fluoropolymer technologies (polytetrafluoroethylene and its copolymers) including polymerization, finishing, fabrication, product development, failure analysis, market development and technical service. Sina holds six patents.
Affiliations and Expertise
Fluoroconsultants Group, Chadds Ford, PA, USA
Arthur H. Landrock Author
Affiliations and Expertise
Tax Exemption
We cannot process tax exempt orders online. If you wish to place a tax exempt order please
contact us
.