Academic Press Library in Signal Processing, Volume 1
1st Edition
Signal Processing Theory and Machine Learning
Editor-in-Chiefs:
Sergios Theodoridis
Rama Chellappa
Hardcover ISBN: 9780123965028
eBook ISBN: 9780123972262
Published Date: 5th September 2013
---
Introduction
Signal Processing at Your Fingertips!
About the Editors
Section Editors
Section 1
Section 2
Authors Biography
Chapter 1
Chapter 2
Chapter 3
Chapter 4
Chapter 5
Chapter 6
Chapter 7
Chapter 8
Chapter 9
Chapter 10
Chapter 11
Chapter 12
Chapter 14
Chapter 15
Chapter 16
Chapter 17
Chapter 18
Chapter 19
Chapter 20
Chapter 21
Chapter 22
Chapter 24
Chapter 25
Chapter 26
Section 1: SIGNAL PROCESSING THEORY
Chapter 1. Introduction to Signal Processing Theory
Abstract
1.01.1 Introduction
1.01.2 Continuous-time signals and systems
1.01.3 Discrete-time signals and systems
1.01.4 Random signals and stochastic processes
1.01.5 Sampling and quantization
1.01.6 FIR and IIR filter design
1.01.7 Digital filter structures and implementations
1.01.8 Multirate signal processing
1.01.9 Filter banks and wavelets
1.01.10 Discrete multiscale and transforms
1.01.11 Frames
1.01.12 Parameter estimation
1.01.13 Adaptive filtering
1.01.14 Closing comments
References
Chapter 2. Continuous-Time Signals and Systems
Abstract
Nomenclature
1.02.1 Introduction
1.02.2 Continuous-time systems
1.02.3 Differential equations
1.02.4 Laplace transform: definition and properties
1.02.5 Transfer function and stability
1.02.6 Frequency response
1.02.7 The Fourier series and the Fourier transform
1.02.8 Conclusion and future trends
1.02.9 Relevant Websites:
1.02.10 Supplementary data
1.02.11 Supplementary data
Glossary
References
Chapter 3. Discrete-Time Signals and Systems
Abstra
---
This first volume, edited and authored by world leading experts, gives a review of the principles, methods and techniques of important and emerging research topics and technologies in machine learning and advanced signal processing theory.
With this reference source you will:
Quickly grasp a new area of research
Understand the underlying principles of a topic and its application
Ascertain how a topic relates to other areas and learn of the research issues yet to be resolved
Quick tutorial reviews of important and emerging topics of research in machine learning
Presents core principles in signal processing theory and shows their applications
Reference content on core principles, technologies, algorithms and applications
Comprehensive references to journal articles and other literature on which to build further, more specific and detailed knowledge
Edited by leading people in the field who, through their reputation, have been able to commission experts to write on a particular topic
PhD students
Post Docs
R&D engineers in signal processing and wireless and mobile communications
Consultants
---
No. of pages:

1480
Language:

English
Copyright:

© Academic Press

2014
Published:

5th September 2013
Imprint:

Academic Press
eBook

ISBN:

9780123972262
Hardcover

ISBN:

9780123965028
---
About the
Editor-in-Chiefs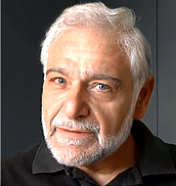 Sergios Theodoridis Editor-in-Chief
Sergios Theodoridis acquired a Physics degree with honors from the University of Athens, Greece in 1973 and a MSc and a Ph.D. degree in Signal Processing and Communications from the University of Birmingham, UK in 1975 and 1978 respectively. Since 1995 he has been a Professor with the Department of Informatics and Communications at the University of Athens.
Affiliations and Expertise
Department of Informatics and Telecommunications, University of Athens, Greece
Rama Chellappa Editor-in-Chief
Affiliations and Expertise
University of Maryland, College Park, MD, USA