Glucose Intake and Utilization in Pre-Diabetes and Diabetes
1st Edition
Implications for Cardiovascular Disease
Editors:
Ronald Watson
Betsy Dokken
eBook ISBN: 9780128005798
Paperback ISBN: 9780128103326
Hardcover ISBN: 9780128000939
Published Date: 22nd November 2014
Secure Checkout
Personal information is secured with SSL technology.
Free Shipping
Free global shipping
No minimum order.
---
This important reference, edited by Ronald Ross Watson and Betsy Dokken, collects the research needed to make the distinct connection between pre-diabetes, diabetes, and cardiovascular disease. Glucose Intake and Utilization in Pre-Diabetes and Diabetes: Implications for Cardiovascular Disease explains the mechanisms of progression from pre-diabetes to diabetes to cardiovascular disease. Since pre-diabetes and diabetes are important cardiovascular disease risk factors, and impaired glucose metabolism among cardiac patients is extremely prevalent, the importance of reviewing pre-diabetes and its involvement in CVD complications is vital as one applies food and glycemic control to slow progress to diabetes and heart disease. The book further focuses on glucose intake and utilization in diabetes, including coverage of diabetes in the development and pathology of cardiovascular disease, risks and epidemiology of cardiovascular problems promoted by diabetes, macrovascular effects and their safety in therapy of diabetics, beta cell biology and therapy of diabetes, and nutrition to modulate diabetes.
Offers a complete review of cardiac health problems occurring with significant frequency in patients relative to their ability to regulate glucose
Presents coverage of the role of glucose utilization, development of pre-diabetes and the ultimate development of various cardiovascular diseases
Provides thorough dietary, nutrition, complementary and alternative botanical therapies for pre-diabetes and diabetes to halt the progression to cardiovascular disease

Cardiology and Endocrine researchers, clinicians and scientists from industry, academia and practice.
Dedication
List of Contributors
Preface

Part I: Pre-Diabetes in Health and Disease: Prevention and Treatment
Part II: Diabetes

About the Editors
Acknowledgments
Part I: Pre-Diabetes in Health and Disease: Prevention and Treatment

Section 1: Modulation of Pre-Diabetes and Altered Glucose Metabolism: Pathophysiology, Drugs, Genetics, Epigenetics, and Nutrition

Section 1A: Background on pre-diabetes and its management

Chapter 1. Early Origins of Health and Disease

Introduction
Developmental Programming of MS (CVD): Human Data
Developmental Programming of MS (CVD): Animal Models
Mechanisms
Conclusion
References

Chapter 2. Diabetes and Obesity: The Impact of Their Coincidence on Health and Life

Introduction
Pathophysiology
Complications of Obesity and DM: Impact on Health and Life
Ways to Prevent/Reduce the Risks
Medical Interventions
Summary
References

Chapter 3. Diabetes: A New Horizon and Approach to Management

Introduction
Multidisciplinary Approach to Management
Non-Pharmacological Interventions for Glycemic Control
Pharmacological Intervention for Diabetes Control
Monotherapy Versus Combination Therapy
Classification of Pharmacological Agents
New Therapeutic Modalities in Diabetes Management
Key Recommendations to Achieve Optimum Diabetes Control
Conclusion
References

Chapter 4. Psychosocial Factors Associated with Diabetes Self-Management

Psychosocial Factors Associated with Diabetes Self-Management
Self-Management Expectations and Adherence
Psychological Factors Associated with Diabetes Self-Management
Social Factors Associated with Diabetes Self-Management
Implications for Practice
Conclusion
References

Chapter 5. The Relationship Between the Organization of Services for the Treatment of Type 2 Diabetes and the Risk of Long-Term Complications

Introduction
Analysis of Current Organizational Systems
The Role of the Diabetes Center
Integrated Management with PCPs
Integrated Management with PCPs and the Use of Telemedicine
Future Perspectives
References

Chapter 6. Effects of Bariatric Surgery on Comorbid Conditions Associated with Morbid Obesity

Introduction
Current Surgical Therapies for Morbid Obesity
Effect of Bariatric Surgery on Weight Loss and Operative Mortality
Effect of Bariatric Surgery on Obesity-Related Comorbidities
Summary: Effect of Bariatric Surgery
References

Chapter 7. Dietary Management of Pre-Diabetes and Type 2 Diabetes

Section 1B: Physiological modulators of pre-diabetes and cardiovascular disease development

Chapter 8. Insulin Resistance and Inflammation: Links Between Obesity and Cardiovascular Disease

Introduction
Free Fatty Acids
ER Stress
Hyperinsulinemia
Obesity, Insulin Resistance, and CVD
References

Chapter 9. Cardiovascular Risk Assessment in Pre-Diabetes: A Hypothesis

Introduction
Background to Hypothesis
The Problems
The Hypotheses: Alternative Model of Cardiovascular Risk Assessment in Pre-diabetes and UDM Plus Strategy for Early/Improved Identification of Pre-diabetes
Discussion: Significance of Hypothesis
Conclusion
Acknowledgment
References

Chapter 10. Pre-Diabetes, Cardiovascular Risk Factors, Arterial Stiffness—ADMA: Mechanisms of Pre-Diabetes and Diabetes: Modulation of Cardiac Tissues

Introduction
Hyperglycemia and Atherosclerosis
Atherosclerosis and Arterial Stiffness
Molecular Mechanisms of Arterial Stiffness
Cellular Component of Arterial Stiffening
ADMA, Pre-Diabetes, and CVD
Conclusion
References

Section 2: Nutrition and Food to Modulate Pre-Diabetes and Resulting Cardiac Disease

Section 2A: Mechanisms of pre-diabetes and diabetes modulation of cardiac tissues

Chapter 11. Effect of Fiber and Low Glycemic Load Diet on Blood Glucose Profile and Cardiovascular Risk Factors in Diabetes and Poorly Controlled Diabetic Subjects

Introduction
Effect of Fiber on Postprandial Blood Glucose and Diabetes
Effect of Low GI, GL, and Fiber in Diet on Glucose Control in GDM
Effect of Low GL Diet on HBA1C in Poorly Controlled Diabetes Patients
Effect of Low GL Diet on Changes in Cardiovascular Risk Factors in Poorly Controlled Diabetic Patients
References

Chapter 12. Glucose Uptake and Its Consequence on Cardiomyocyte Function

Introduction
Cardiac Metabolism Under Physiological Conditions
Modification of Metabolism in the Diabetic Heart
Modification of Cardiac Function in the Diabetic Heart
Targeting Glucose Utilization and Insulin Response in the Diabetic Cardiomyocyte
Glucotoxicity: The Dark Side of Glucose
Conclusion
Funding
References

Chapter 13. Hypertension and Dyslipidemia in Patients with Pre-Diabetes: Dietary and Other Therapies

Introduction
Dyslipidemia in Pre-Diabetes: Mechanisms and Clinical Characteristics
Clinical Significance of Dyslipidemia in Pre-Diabetes
Targets of Lipid-Lowering Interventions in Pre-Diabetic Subjects
Therapeutic Options
The Role of RAAS in BP and Glucose Metabolism
Angiotensin II
Aldosterone
Effects of Antihypertensive Drugs Other Than Those Acting on RAAS on Glucose Metabolism
Development of New-Onset T2DM with Different Antihypertensive Drug Classes
New-Onset T2DM and Cardiovascular Outcomes
Antihypertensive Treatment in Patients with Pre-Diabetes
ARBs with Peroxisome Proliferator-Activated Receptor-γ Properties
Conclusions
References

Chapter 14. Animal Models of Diabetic Cardiomyopathy

Introduction
Models of Diabetic Cardiomyopathy
The Streptozotocin Model
OVE26 Mouse Model
Zucker Fatty Rat and Zucker Diabetic Fatty Rat Models
Models of Lipotoxicity
Model of Fibrosis
Models of Insulin Resistance and Obesity
Some Additional Genetic Models with Defective Insulin Signaling
Cardiomyocyte GLUT4-KO
UCP-DTA Mouse
Goto-Kakizaki Rat
Additional Models of Diabetic Cardiomyopathy
Conclusion
References

Section 2B: Dietary supplements in prevention of pre-diabetes and diabetes and thus related cardiac dysfunction

Chapter 15. 4-Hydroxyisoleucine: A Potential Antidiabetic Agent from Trigonella foenum-graecum

Introduction
4-Hydroxyisoleucine
Antidiabetic Activity of 4-OH-Ile
Mechanism of Action at the Molecular Level
Metabolism of 4-OH-Ile
Conclusion
References

Chapter 16. mHealth Technologies in Pre-Diabetes and Diabetes Care

Introduction
Types of Diabetes-Related Technologies
Challenges Associated with Adoption of mHealth Diabetes Care Solutions
Conclusion
References

Chapter 17. Fruit and Glycemic Control in Type 2 Diabetes

Fruit and Glycemic Control
Acute Studies: Postprandial Blood Glucose
Potential Problems Using GI Studies
Long-Term Studies: HBA1C
How Many Pieces of Fruit at a Time?
How Much Fruit a Day?
Mechanisms Involved in the Effects of Fruit on Glycemic Control
Potential Negative Effects of Fruit and Fructose
Beneficial Effects of Fruit on Diseases
Conclusions
References

Chapter 18. Antihyperglycemic Activity of Bioactive Compounds from Soybeans

Introduction
Botanical Description
Antihyperglycemic Bioactive Compounds from Soya
Summary Points
References

Chapter 19. Myoinositol Supplementation on Insulin Resistance in Gestational Diabetes

Myoinositol
Insulin Resistance and Gestational Diabetes Mellitus
Myoinositol in Clinical Practice
References

Chapter 20. The Tibetan Herbal Preparation Padma 28 (Padma Basic) in the Treatment and Prevention of Diabetic Complications and Atherosclerosis

Network Etiology of Complex Diseases: The Example of Diabetes-Associated Diseases
Padma 28 in Atherogenesis as an Example of the Multi-target Mode of Action
Pathogenesis of Diabetes-Associated Diseases
Oxidative Stress and Antioxidative Mechanisms of Padma 28
Advanced Glycation End-products
Chronic Low-Level Inflammation and Anti-inflammatory Mechanisms of Padma 28
Outlook and Conclusions
References

Part II: Diabetes

Section 3: Diabetes in Development and Pathology of Cardiovascular Disease

Section 3A: Role of foods in cardiovascular problems promoted by diabetes

Chapter 21. Cardiovascular Biomarker Assessment Across Glycemic Status

A Review of Macrovascular Results in Past Major Clinical Trials Involving Glucose Control
Overview of Current Clinical Biomarkers for Cardiovascular Risk
Myeloperoxidase
Cardiac Troponins
B-Type Natriuretic Peptide
Albuminuria
Perspectives on Biomarkers for Cardiovascular Risk
Conclusion
References

Chapter 22. The Transcultural Diabetes Nutrition Algorithm: From Concept to Implementation

Nutritional Medicine and Comprehensive Diabetes Care
White Papers on Nutrition and T2D
Clinical Algorithms as Practice Management Tools
The Transculturalization Process
The Transcultural Diabetes Nutrition Algorithm Concept and Development
Translating the tDNA Development Process into Results
tDNA Content Validation
tDNA Clinical Validation Plans
Conclusions
References

Chapter 23. Microcirculation: A Key Effector in Insulin Resistance

Introduction
Background
How to Measure Microcirculation
Microcirculation: Structural and Functional Specificities
Insulin as a Vasoactive Hormone
Limitations and Technical Biases
Microcirculation in Pre-Diabetes
Conclusion
References

Chapter 24. Glucose Intake and Utilization in Pre-Diabetes and Diabetes: Tomato and Diabetes

Introduction
Conclusion
References

Chapter 25. Optimal Carbohydrate and Nutrient Intake for Japanese Elderly Patients with Type 2 Diabetes

Introduction
Diabetes in Older Adults
Characteristics of Asian Diabetic Patients
MNT in Diabetes Management
Dietary Intake in Japanese Elderly Diabetic Patients
Obesity and Dietary Intake in Japanese Elderly Diabetic Patients
Optimal Carbohydrate Intake in Japanese Elderly Diabetic Patients
The Relationship Between Vegetable Intake and Diabetes Control
References

Chapter 26. Mediterranean Diet for Prevention of Cardiovascular Disease and Type 2 Diabetes

Introduction
The Med Diet
Measuring Adherence to a Med Diet: The Med Diet Score
Epidemiologic Studies
Intervention Studies
The Protective Effect of Individual Med Diet Food Components
Conclusion
References

Chapter 27. The Role of Nutrition and Supplementation in Dialysis Patient Health: Specific Nutritional Recommendations and Evidence of the Functional Effects of Food and Supplements in the Health of Chronic Kidney-Disease Patients on Dialysis

Chronic Kidney Disease and Dialysis Treatment
Dietary Recommendations for Dialysis Patients
Supplements in Dialysis Patients
References

Chapter 28. Bioactive Compounds Increase Incretins with Beneficial Effects on Diabetes

Introduction
Mode of Action
Incretin Mimetic and Incretin Enhancer
Sitagliptin
Vildagliptin
Berberine
Lupeol
Conclusion
References

Section 3B: Exercise diabetes and cardiovascular disease

Chapter 29. Exercise and Diet Improve Cardiometabolic Risk in Overweight and Obese Individuals Without Weight Loss

Introduction
Reduction in T2D Risk
Glucose Metabolism and Insulin Action
Blood Pressure
Lipids and Lipoproteins
Endothelial Function
Inflammation
Skeletal Muscle Adaptations with Exercise Training
Summary and Conclusions
References

Section 3C: Nutrition and food to modulate diabetes: Heart and vascular health

Chapter 30. Protein in the Treatment of Type 2 Diabetes Mellitus

Introduction
HP Diets and Weight Loss
HP Diets and Blood Lipids
HP Diets and Glycemic Control in T2DM
HP Diets and Blood Pressure
Protein and Satiety
Protein and Energy Expenditure
Effect of Protein on Glycemic Response
Potential Risks of HP Diet
Summary
References

Chapter 31. Nutritional Support in Hospitalized Patients with Diabetes Mellitus

List of Abbreviations
Introduction
General Nutrition in Diabetes
Nutrition in Hospitalized Patients
EN in Diabetic Patients
Diabetes Medication Administration with EN
PN in Diabetes
PN Macronutrient Effect on Hyperglycemia
Micronutrient Adjunct Therapy in PN
Conclusion
References

Chapter 32. Amino Acids Supplementation as Nutritional Therapy Strategy in Diabetes Mellitus

Amino Acids Supplementation as a Rational Approach to Treatment of Pre-Diabetes and Diabetes
β-Cell Nutrient Metabolism Is Central to the Insulin Secretion
Concluding Remarks on Secretagogue Effects of Amino Acids
Amino Acids Supplementation to Maintain Muscle Mass in T2DM
Exercise-Induced Improvement of the Positive Effects of Amino Acids in Pre-Diabetes and T2DM: An Open Issue
Clusters of Amino Acids and Risk of Diabetes: An Intriguing Issue
Amino Acids and Mitochondrial Biogenesis in Diabetes
Concluding Remarks
References

Index
No. of pages:

442
Language:

English
Copyright:

© Academic Press

2014
Published:

22nd November 2014
Imprint:

Academic Press
eBook

ISBN:

9780128005798
Paperback

ISBN:

9780128103326
Hardcover

ISBN:

9780128000939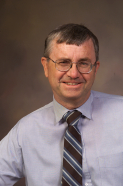 Ronald Ross Watson, PhD, is Professor of Health Promotion Sciences at the University of Arizona, Mel and Enid Zuckerman College of Public Health. Dr. Watson began his research in public health at the Harvard School of Public Health as a Fellow in 1971 doing field work on vaccines in Saudi Arabia. He has done clinical studies in Colombia, Iran, Egypt, Saudi Arabia and the United States which provides a broad international view of public health. He has served in the military reserve hospital for 17 years with extensive training in medical responses to disasters as the chief biochemistry officer of a general hospital, retiring as a Lt. Colonel. He is a distinguished member of several national and international nutrition, immunology, and cancer societies. Dr. Watson's career has involved studying many lifestyle aspects for their uses in health promotion. He has edited over 100 biomedical reference books and 450 papers and chapters. His teaching and research focuses on alcohol, tobacco, and drugs of abuse in heart function and disease in mouse models.
Affiliations and Expertise
Professor, Mel and Enid Zuckerman College of Public Health and School of Medicine, Arizona Health Sciences Center, University of Arizona, Tucson, AZ, USA
Dr. Betsy Dokken has training and degrees in nursing. Her Ph.D. is in experimental diabetes in rats working on insulin resistance. Her postdoctoral fellowship was at the applied Cardiovascular Physiology Laboratories in the University of Arizona Sarver Heart Center. She studied ischemia-reperfusion injury in diabetic hearts. Betsy is a certified diabetic educator and registered nurse. Dr. Dokken is an adjunct clinical assistant professor of nursing. Her principal appointment is in the section of Endocrinology, Diabetes and Hypertension with 20% of her time spent on clinical practice (diabetes, obesity, and related disorders). She has published 7 review chapters, 13 peer reviewed chapters and 10 journal articles relating to CVD and diabetes. Her grants and research focus on diabetic heart disease. Betsy has been extensively involved in nursing and diabetes societies in Arizona and nationally.
Affiliations and Expertise
Assistant Professor, University of Arizona College of Medicine, Tucson, Arizona, USA
"...a unique resource...a fresh look at preventive cardiology. It is useful for its evidence-based insights into many standard as well as less well-known dietary therapies. Score: 84 = 3 Stars" --Doody's
Tax Exemption
We cannot process tax exempt orders online. If you wish to place a tax exempt order please
contact us
.
Elsevier.com visitor survey
We are always looking for ways to improve customer experience on Elsevier.com.
We would like to ask you for a moment of your time to fill in a short questionnaire, at the end of your visit.

If you decide to participate, a new browser tab will open so you can complete the survey after you have completed your visit to this website.

Thanks in advance for your time.
Accept
Decline