Wine Tasting
3rd Edition
A Professional Handbook
Hardcover ISBN: 9780128018132
eBook ISBN: 9780128018262
Published Date: 10th January 2017
---
Dedication
Preface
Acknowledgments
Chapter 1. Introduction

Abstract
Introduction
Tasting Process
Odor
Orthonasal (In-Glass) Odor
In-Mouth Sensations
Retronasal (Mouth-Derived) Odor
Finish
Overall Quality
Postscript
References

Chapter 2. Visual Perceptions

Abstract
Color
Clarity
Viscosity
Petillance/Effervescence
Tears
Suggested Readings
References

Chapter 3. Olfactory Sensations

Abstract
Olfactory System
Odorants and Olfactory Stimulation
Chemical Compounds Involved
Sensations of Chemesthesis (The Common Chemical Sense)
Odor Perception
Sources of Variation in Olfactory Perception
Odor Assessment in Wine Tasting
Off-Odors
Chemical Nature of Varietal Aromas
Suggested Readings
References

Chapter 4. Oral Sensations (Taste and Mouth-Feel)

Abstract
Taste
Factors Influencing Taste Perception
Mouth-Feel
Chemical Compounds Involved
Taste and Mouth-Feel Sensations in Wine Tasting
Suggested Readings
References
Appendix 4.1

Chapter 5. Quantitative (Technical) Wine Assessment

Abstract
Selection and Training of Tasters
Summary
Pretasting Organization
Tasting Design
Wine Terminology
Wine Evaluation
Sensory Analysis
Chemical Indicators of Wine Quality and Character
Occupational Hazards of Wine Tasting
Postscript
Suggested Readings
References
Appendix 5.1 Aroma and bouquet samples
Appendix 5.2 Basic off-odor samplesa,b,c,d
Appendix 5.3 Response sheet for taste/mouth-feel test
Appendix 5.4 Off-odors in four types of wine at two concentrations
Appendix 5.5 Minimum number of correct judgments to establish significance at various probability levels for the triangle test (one-tailed, p = 1/3)*
Appendix 5.6 Rank totals excluded for significance differences, 5% level. Any rank total outside the give range is significant
Appendix 5.7 Rank totals excluded for significance differences, 1% level. Any rank total outside the give range is significant
Appendix 5.8 Multipliers for estimating significance of difference by range. Two-way classification. A, 5% level; B, 1% level
Appendix 5.9 Minimum numbers of correct judgments to establish significance at various probability levels for paired-difference and duo-trio tests (one-tailed, p = 1/2)a

Chapter 6. Qualitative Wine Assessment

Abstract
Tasting Room
Information Provided
Sample Preparation
Wine Score Sheets
Sensory Training Exercises
Tasting Situations
Suggested Readings
References
Appendix 6.1 Sweetness in Wine
Appendix 6.2 Sourness
Appendix 6.3 Phenolic Components
Appendix 6.4 Alcoholic Wine Constituents
Appendix 6.5 Taste Interaction

Chapter 7. Styles and Types of Wine

Abstract
Still Table Wines
Sparkling Wines
Fortified Wines (Dessert and Appetizer Wines)
Brandy
Suggested Readings
References

Chapter 8. Nature and Origins of Wine Quality

Abstract
Sources of Quality
Vineyard Influences
Winery
Chemistry
Suggested Readings
References

Chapter 9. Wine and Food Combination

Abstract
Introduction
Wine Selection
Historical Origins of Food and Wine Association
Concept of Flavor Principles
Food and Wine Pairing
Uses in Food Preparation
Types of Occasions
Wine Presentation
Suggested Readings
Web Sites
References

Glossary
Index
---
From OIV-award-winning author, Ronald S. Jackson, Wine Tasting: A Professional Handbook, Third Edition, is an essential guide for any professional or serious connoisseur seeking to understand both the theory and practice of wine tasting. From techniques for assessing wine properties and quality, including physiological, psychological, and physicochemical sensory evaluation, to the latest information on the types of wine, the author guides the reader to a clear and applicable understanding of the wine tasting process.
With its inclusion of illustrative data and testing technique descriptions, the book is ideal for both those who train tasters, those involved in designing wine tastings, and the connoisseur seeking to maximize their perception and appreciation of wine.
Contains revised and updated coverage, notably on the physiology and neurology of taste and odor perception
Includes expanded coverage of the statistical aspect of wine tasting (specific examples to show the process), qualitative wine tasting, wine language, the origins of wine quality, and food and wine combination
Provides a flow chart of wine tasting steps and production procedures
Presents practical details on wine storage and the problems that can occur both during and following bottle opening
For people involved in wine production, tasting, commercial judging, quality assessment of wine and wineries, wine societies, wine appreciation courses, or training of tasters (wineries, wine merchants); University researchers and students at schools with viticulture programs. Also serious wine connoisseurs who want to maximize their perception and appreciation of wine
---
No. of pages:

430
Language:

English
Copyright:

© Academic Press

2017
Published:

10th January 2017
Imprint:

Academic Press
Hardcover

ISBN:

9780128018132
eBook

ISBN:

9780128018262
---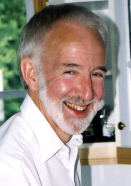 Ron Jackson received the bachelor's and master's degree from Queen's University and the doctrine from the University of Toronto. His time in Vineland, Ontario, and subsequently at Cornell University redirected his interest in plant disease toward viticulture and enology. As part of his regular teaching duties at Brandon University, he developed the first wine technology course in Canada. For many years he was a technical advisor to the Manitoba Liquor Control Commission, developed sensory tests to assess the tasting skills of members of its Sensory Panel, and was a member of its External Tasting Panel. He is also the author of Conserve Water, Drink Wine and several technical reviews. Dr. Jackson has resigned from his position as a professor and the chair of the Botany Department at Brandon University to concentrate on writing. He is allied with the Cool Climate Oenology and Viticulture Institute, Brock University.
Affiliations and Expertise
Brock University, Cool Climate Oenology and Viticulture Institute, St. Catharine's, Ontario, Canada
Tax Exemption
We cannot process tax exempt orders online. If you wish to place a tax exempt order please
contact us
.