What Works (and Doesn't) in Reducing Recidivism
1st Edition
Authors:
Edward Latessa
Shelley Listwan
Deborah Koetzle
eBook ISBN: 9781455731206
Published Date: 21st August 2013
---
This book offers criminologists and students an evidence-based discussion of the latest trends in corrections. Over the last several decades, research has clearly shown that rehabilitation efforts can be effective at reducing recidivism among criminal offenders. However, researchers also recognize that treatment is not a "one size fits all" approach. Offenders vary by gender, age, crime type, and/or addictions, to name but a few, and these individual needs must be addressed by providers. Finally, issues such as leadership, quality of staff, and evaluation efforts affect the quality and delivery of treatment services. This book synthesizes the vast research for the student interested in correctional rehabilitation as well as for the practitioner working with offenders. While other texts have addressed issues regarding treatment in corrections, this text is unique in that it not only discusses the research on "what works" but also addresses implementation issues as practitioners move from theory to practice, as well as the importance of staff, leadership and evaluation efforts.
What works to reduce recidivism is a hot topic: How do we reduce the number of repeat offenders?

Evidence-based approach to answering key questions about corrections policy

Coverage of issues in correctional facilities and also during re-entry into the community
Undergraduate and graduate students in the criminal justice programs of 2-year, 4-year, and career schools. CJ practitioners and researchers.
"Nothing Works" to "What Works": The History and Social Context of Rehabilitation
Understanding Risk and Needs and the Importance of Assessment and Screening: Potential Tools and How to Apply Them
Putting Theory into Practice: Approaches that Work in Reducing Recidivism
Changing Behavior Long-Term: Behavioral Techniques and Core Correctional Practices
What Doesn't Work: Ineffective Approaches and Correctional Quackery
Responsivity: What Is It and Why Is It Important?
What Works with Drug Courts
What Works with Sex Offenders: A Unique Challenge
What Works with Women
What Works in Prison
What Works in Re-entry
Making Sure It's Done Right: The Importance of Quality and How to Ensure Program Fidelity
No. of pages:

268
Language:

English
Copyright:

© Anderson

2014
Published:

21st August 2013
Imprint:

Anderson
eBook

ISBN:

9781455731206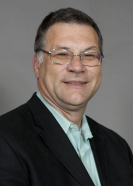 Edward J. Latessa received his Ph.D. from the Ohio State University in 1979 and is a Professor and Director of the School of Criminal Justice at the University of Cincinnati. Dr. Latessa has published more than 150 works in the area of criminal justice, corrections, and juvenile justice. He is co-author of seven books including Corrections in the Community and What Works (and Doesn't) in Reducing Recidivism. Dr. Latessa has directed more than 150 funded research projects including studies of day reporting centers, juvenile justice programs, drug courts, prison programs, intensive supervision programs, halfway houses, and drug programs. He and his staff have also assessed more than 600 correctional programs throughout the United States, and he has provided assistance and workshops in more than 45 states.
Dr. Latessa served as President of the Academy of Criminal Justice Sciences (1989-90). He has also received several awards, including: the Marguerite Q. Warren and Ted B. Palmer Differential Intervention Award presented by the Division of Corrections and Sentencing of the American Society of Criminology (2010), the Outstanding Community Partner Award from the Arizona Department of Juvenile Corrections (2010), the Maud Booth Correctional Services Award in recognition of dedicated service and leadership presented by the Volunteers of America (2010), the Community Hero Award presented by Community Resources for Justice (2010), the Bruce Smith Award for outstanding contributions to criminal justice by the Academy of Criminal Justice Sciences (2010), the George Beto Scholar (College of Criminal Justice, Sam Houston State University), 2009), the Mark Hatfield Award for Contributions in public policy research by The Hatfield School of Government at Portland State University (2008), the Outstanding Achievement Award by the National Juvenile Justice Court Services Association (2007), the August Vollmer Award from the American Society of Criminology (2004), the Simon Dinitz Criminal Justice Research Award from the Ohio Department of Rehabilitation and Correction (2002), the Margaret Mead Award for dedicated service to the causes of social justice and humanitarian advancement by the International Community Corrections Association (2001), the Peter P. Lejins Award for Research from the American Correctional Association (1999), the ACJS Fellow Award (1998), the ACJS Founders Award (1992), and the Simon Dinitz award by the Ohio Community Corrections Organization. In 2013, Latessa was named "one of the most innovative people in criminal justice" by criminal justice leaders and professionals in the United States in a national, multi-faceted survey about innovation and criminal justice reform conducted by the Center for Court Innovation in partnership with the Bureau of Justice Assistance and the U.S. Department of Justice.
Affiliations and Expertise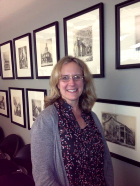 Shelley Johnson Listwan is an associate professor in the Department of Criminal Justice and Criminology at the University of North Carolina Charlotte. Prior to this, she held a position as an assistant professor at the University of Nevada Las Vegas and an associate professor at Kent State University. She received her Ph.D. in Criminal Justice from the University of Cincinnati in 2001. She has authored an Introduction to Juvenile Justice text and numerous articles, book chapters, and technical reports on the topics of problem solving courts, re-entry, victimization, and correctional rehabilitation. Dr. Listwan has directed a number of funded research projects and serves as a consultant to several state, local, and national agencies in an effort to improve assessment practices and the effectiveness of community-based interventions for offenders.
Affiliations and Expertise
University of North Carolina, Charlotte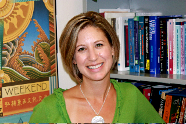 Deborah Koetzle is an Associate Professor in the Department of Public Management and the Executive Officer of the Criminal Justice Doctoral Program at John Jay College of Criminal Justice. She received her Ph.D. in Criminal Justice from the University of Cincinnati in 2005. Her research interests center around effective interventions for offenders, problem-solving courts, and the use of social media by police departments. She has served as a consultant to local, state, and federal agencies on the topic of assessment, treatment, and quality assurance within both institutional and community-based programs, and recently assisted the National Association of Drug Court Professionals with the development of empirically based standards for adult drug courts. Her research has appeared in Crime and Delinquency, Justice Quarterly, and the Journal of Research in Crime and Delinquency. Dr. Koetzle has been appointed Executive Officer of the Criminal Justice Doctoral Program at John Jay College of Criminal Justice, City University of New York.
Affiliations and Expertise
John Jay College of Criminal Justice
Tax Exemption
We cannot process tax exempt orders online. If you wish to place a tax exempt order please
contact us
.