Waste
2nd Edition
A Handbook for Management
Editors:
Trevor Letcher
Daniel Vallero
Paperback ISBN: 9780128150603
eBook ISBN: 9780128154427
Published Date: 5th March 2019
Secure Checkout
Personal information is secured with SSL technology.
Free Shipping
Free global shipping
No minimum order.
---
Waste: A Handbook for Management, Second Edition, provides information on a wide range of hot topics and developing areas, such as hydraulic fracturing, microplastics, waste management in developing countries, and waste-exposure-outcome pathways. Beginning with an overview of the current waste landscape, including green engineering, processing principles and regulations, the book then outlines waste streams and treatment methods for over 25 different types of waste and reviews best practices and management, challenges for developing countries, risk assessment, contaminant pathways and risk tradeoffs.
With an overall focus on waste recovery, reuse, prevention and lifecycle analysis, the book draws on the experience of an international team of expert contributors to provide reliable guidance on how best to manage wastes for scientists, managers, engineers and policymakers in both the private and public sectors.
Covers the assessment and treatment of different waste streams in a single book
Provides a hands-on report on each type of waste problem as written by an expert in the field
Highlights new findings and evolving problems in waste management via discussion boxes
Scientists, engineers, legislators and collaborators in all areas of waste management, including environmental scientists and engineers in both academia and industry, government officials, waste managers, technicians, and maintenance personnel
A. INTRODUCTION
1. Introduction to Waste Management
Daniel A. Vallero and Valerie Shulman
2. A Systems Approach to Waste Management
Daniel A. Vallero
3. Regulation of Wastes
Daniel A. Vallero
4. Waste Collection
Daniel A. Vallero
5. Waste and Biogeochemical Cycling
Daniel A. Vallero
B. WASTE STREAMS (and their treatment)
6. Mine Waste: A Brief Overview of Origins, Quantities, and Methods of Storage
Daniel A. Vallero and Geoffrey Blight
7. Coal Waste Streams
Daniel A. Vallero
8. Effect of Waste on Ecosystems
Daniel A. Vallero
9. Oil and Gas Exploration and Production Wastes
Daniel A. Vallero
10. Metal Waste
Thomas Pretz, Jörg Julius, Nicolas Go, Marcel Bosling, Kay Johnen and Alexander Feil
11. Radioactive Waste Management
Ronald A. Palmer
12. The Municipal Landfill
Daniel A. Vallero
13. Wastewater
Daniel A. Vallero
14. Recovered Paper
Gary M. Scott
15. Glass Waste
Paul Hooper and John H. Butler
16. End-of-life textiles
Andreas Bartl
17. Chemicals in Waste: Household Hazardous Waste
Trevor M. Letcher and Rebecca Slack
18. Reusing Non-hazardous Industrial Waste Across Business Clusters
Marian Chertow and Jooyoung Park
19. Current and emerging construction waste management status, trends and approaches
Mohamed Osmani and Paola Villoria- Sáez
20. Thermal Waste
Daniel A. Vallero
21. Microplastics: emerging contaminants requiring multilevel management
Natalie Welden
22. Marine Plastic Pollution: other than micro-plastic
Richard C. Thompson and Imogen E. Napper
23. Plastic Waste: How Plastic has become Part of the Earth's Geological Cycle
Jan Zalasiewicz, Sarah Gabbott and Colin Waters
24. Air Pollution: Atmospheric Wastes
Daniel A. Vallero
25. Waste: Electrical and Electronic Equipment
Ruediger Kuehr
26. Tyre Recycling
Valerie L. Shulman
27. Medical Waste
Anne Woolridge and Selin Hoboy
28. Agricultural Waste and Pollution
Andrew Green
29. Waste from Military Operations
Victor Medina, Edith Martinez-Guerra and Stephen Cosper
30. Space waste
Stephen Hobbs, Gene Stansbery, Tiago Matos de Carvalho
31. Hazardous Waste
Daniel A. Vallero
32. Land Pollution
Daniel J. Vallero, and Daniel A. Vallero
C. BEST PRACTICE AND MANAGEMENT
33. Waste Governance
Daniel A. Vallero
34. Waste Constituent Pathways
Daniel A. Vallero
35. Waste Management Accountability: Risk, Reliability and Resilience
Daniel A. Vallero
36. Evaluating the feasibility of Public Projects
Daniel A. Vallero
No. of pages:

803
Language:

English
Copyright:

© Academic Press

2019
Published:

5th March 2019
Imprint:

Academic Press
Paperback

ISBN:

9780128150603
eBook

ISBN:

9780128154427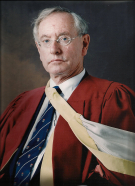 Trevor M. Letcher is Emeritus Professor of Chemistry at the University of KwaZulu-Natal, Durban and a Fellow of the Royal Society of Chemistry. He is a past Director of the International Association of Chemical Thermodynamics and his research involves the thermodynamics of liquid mixtures and energy from landfill. He was awarded the South African Chemical Institute's Gold medal in 1999 and in 2000 he was awarded the South African Gold medal by the South African Association for the Advancement of Science. He has published over 250 papers in peer review journals and has edited, co-edited and written eleven books in his research and related fields. His latest books include Unraveling Environmental Disasters (2012), Materials for a Sustainable Future (2012), Waste (2011), Heat Capacities (2010), Climate Change (2009) and Future Energy (2008).
Affiliations and Expertise
Emeritus Professor, School of Chemistry, University of KwaZulu-Natal, Durban, South Africa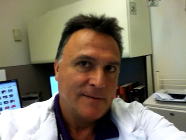 Dr. Daniel A. Vallero is an internationally recognized expert in environmental science and engineering. His four decades of research, teaching and professional experience in hazardous waste engineering and management have addressed a wide range of human health risk and ecological issues, from global climate change to the release of hazardous wastes. His research has advanced the state-of-the-science of air and water pollution measurement, models of potential exposures to chemicals in consumer products, and environmental impact assessments. He established the Engineering Ethics program and is a key collaborator in the Responsible Conduct of Research Program at Duke University. These programs introduce students, from first-year through PhD, to the complex relationships between science, technology and societal demands on the engineer. The lessons learned from the cases in this book are a fundamental part of Duke's preparation of its future engineers to address the ethical dilemmas likely to be encountered during the careers of the next generation engineers. Dr. Vallero received a bachelor's degree from Southern Illinois University, a Master of Science in City & Regional Planning from SIU, a Masters in Civil & Environmental Engineering (Environmental Health Sciences) from the University of Kansas, and a PhD in Civil & Environmental Engineering from Duke.
Affiliations and Expertise
Pratt School of Engineering, Duke University, Durham, NC, USA
Tax Exemption
We cannot process tax exempt orders online. If you wish to place a tax exempt order please
contact us
.