Vitamins and the Immune System, Volume 86
1st Edition
Serial Editors:
Gerald Litwack
Hardcover ISBN: 9780123869609
eBook ISBN: 9780123869616
Published Date: 1st April 2011
---
Vitamin D Regulation of Immune Function

Daniel D Bikle, MD, PhD

Vitamin D and innate and adaptive immunity

Martin Hewison, PhD

Dendritic Cells Modified by Vitamin D: Future Immunotherapy for Autoimmune Diseases

Ayako Wakatsuki Pedersen, Mogens Helweg Claesson and Mai-Britt Zocca

Retinoic Acid, Immunity, and Inflammation

Chang H. Kim

Vitamin A and retinoic acid in the regulation of B cell development and antibody production

A. Catharine Ross, Qiuyan Chen and Yifan Ma

Retinoic Acid Production By Intestinal Dendritic Cells

Makoto Iwata and Aya Yokota

Immune Regulator Vitamin A And T Cell Death

Nikolai Engedal

Vitamin E And Immunity

Didem Pekmezci

Vitamin D effects on lung immunity and Respiratory diseases

Sif Hansdottir MD, MS and Martha M. Monick PhD

Maternal Vitamin D During Pregnancy And Its Relation To Immune-Mediated Diseases In The Offspring

Erkkola M, Nwaru BI and Viljakainen HT

Vitamin D Deficiency And Connective Tissue Disease

Eva Zold, Zsolt Barta, Edit Bodolay

Key Roles Of Vitamin A, C, And E In Aflatoxin B1 Induced Oxidative Stress

Lokman Alpsoy and Mehmet Emir Yalvac

Vitamin D, Vitamin D Receptor And Cathelicidin In The Treatment Of Tuberculosis

P. Selvaraj

Vitamin D endocrine system and the immune response in rheumatic diseases

Maurizio Cutolo, M. Plebani, Yehuda Shoenfeld, Luciano Adorini, Angela Tincani

L-carnitine and Intestinal Inflammation

Geneviève Fortin

Vitamin D And Inflammatory Bowel Disease

Sandro Ardizzone, Andrea Cassinotti, Maurizio Bevilacq
---
First published in 1943, Vitamins and Hormones is the longest-running serial published by Academic Press. The Editorial Board now reflects expertise in the field of hormone action, vitamin action, X-ray crystal structure, physiology and enzyme mechanisms.
Under the capable and qualified editorial leadership of Dr. Gerald Litwack, Vitamins and Hormones continues to publish cutting-edge reviews of interest to endocrinologists, biochemists, nutritionists, pharmacologists, cell biologists and molecular biologists. Others interested in the structure and function of biologically active molecules like hormones and vitamins will, as always, turn to this series for comprehensive reviews by leading contributors to this and related disciplines.
This volume focuses on vitamins and the immune system.
Longest running series published by Academic Press
Contributions by leading international authorities
Researchers, faculty, and graduate students interested in cutting-edge review concerning the molecular and cellular biology of vitamins, hormones, and related factors and co-factors. Libraries and laboratories at institutes with strong programs in cell biology, biochemistry, molecular biology, gene regulation, hormone control, and signal transduction are likely to be interested.
---
No. of pages:

496
Language:

English
Copyright:

© Academic Press

2011
Published:

1st April 2011
Imprint:

Academic Press
eBook

ISBN:

9780123869616
Hardcover

ISBN:

9780123869609
---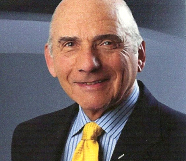 Gerald Litwack Serial Editor
Following a liberal arts education with a major in chemistry and biology at Hobart College, Gerald (Gerry) Litwack earned M.S. and PhD degrees in biochemistry from the University of Wisconsin, Madison where he served as a Lecturer in Enzymology before starting a postdoctoral fellowship from the National Foundation for Infantile Paralysis at the Biochemical Institute of the Sorbonne in Paris. His first academic position was assistant professor of biochemistry at Rutgers University where he started his work on hormone action for six years. During this period, he did a sabbatical at the University of California, Berkeley, where he concentrated on rapid enzyme kinetics. In 1960 he accepted an offer of an associate professorship at the University of Pennsylvania Graduate School of Medicine. In 1964, he was invited to be full professor of biochemistry at The Fels Institute for Cancer Research and Molecular Biology at Temple Medical School, simultaneously with a Career Development Award from the NIH, where he later was named Deputy Director of the Institute and the Laura H. Carnell Professor in biochemistry. Subsequently, he was given the Faculty Research Award. He co-discovered ligandin, later found to be in the family of glutathione S-transferases, enzymes that protect the body from carcinogens. In 1991, he moved to the Jefferson Medical College at Thomas Jefferson University as Professor of Biochemistry, Chair of the Department of Pharmacology and Deputy Director of the Kimmel Cancer Research Institute. Later, he became chair of the combined Department of Biochemistry and Molecular Pharmacology and concurrently held the position of Vice Dean for Research. In 2003, he moved to Los Angeles and from 2004-2006 was a Visiting Scholar at the University of California, Los Angeles, in the Department of Biological Chemistry of the Geffen School of Medicine and, in this period, wrote "Human Biochemistry and Disease" a volume of 1254 pages. In 2007, he moved to Scranton,
Affiliations and Expertise
Toluca Lake, North Hollywood, California, USA