Vitamins and Hormones, Volume 70
1st Edition
Editor-in-Chiefs:
Gerald Litwack
eBook ISBN: 9780080458045
Hardcover ISBN: 9780127098708
Published Date: 3rd March 2005
---
Former Editors
Contributors
Preface
1: Extrapituitary Effects of the Growth Hormone-Releasing Hormone

Abstract
I Introduction
II Endocrine Role of GHRH in Carcinogenesis
III Various Cancers and Normal Tissues That Produce and Respond to GHRH
IV Direct Effects of GHRH in Carcinogenesis
V Mechanism of Action for Locally Produced GHRH
VI Conclusions and Perspectives
Acknowledgements

2: IRS-1 and Vascular Complications in Diabetes Mellitus

Abstract
I Introduction
II Insulin Receptor Superfamily
III Insulin Receptor Substrates
IV Signaling Pathways Regulated by IRS-1
V IRS-1 and Insulin Resistance
VI The Role of IRS-1 in Atherothrombotic Complications
VII Summary and Future Perspectives
Acknowledgements
Appendix List of Abbreviations

3: Structural and Functional Properties of CCN Proteins

Abstract
I Discovery of the CCN Gene Family
II CCN Family Modular Structure
III CCN Family and Heparin Interactions
IV CCN Gene Family and Integrins
V CCN2 Binding to LRP
VI CCN Gene Family and Intracellular Signaling
VII The Link Between TGF-β and CCN2
VIII CCN Gene Family Action in Normal Biological Processes
IX CCN Protein Action in Pathological Disease Processes
X Summary
Acknowledgements

4: Stanniocalcin: No Longer Just a Fish Tale

Abstract
I General Introduction
II Early Studies on the Discovery and Function of Stanniocalcin in Fish
III The Discovery of Mammalian Stanniocalcin
IV The Sequestering Hypothesis
V Future Directions
Acknowledgements

5: Thyroid Hormone Transporters

Abstract
I Introduction
II Thyroid Hormone Transporters
III Conclusions

6: Phytoestrogens and Colorectal Cancer Prevention

Abstract
I Introduction
II Phytoestrogens
III Experimental Studies
IV Concluding Remarks
Acknowledgements

7: Transcriptional Activities of Retinoic Acid Receptors

Abstract
I Introduction
II Retinoid Physiology
III Retinoid-Binding Proteins
IV Transcriptional Regulation by Retinoic Acid Receptors: The Transactivation Process
V Transcriptional Regulation by Retinoic Acid Receptors: The Transrepression Process
VI Nongenomic Effects of Retinoids
VII Conclusion

8: Biochemical and Ionic Signaling Mechanisms for ACTH-Stimulated Cortisol Production

Abstract
I Introduction
II ACTH Receptors: cAMP- and Ca2+-Dependent Signaling
III Ionic Mechanisms in ACTH-Stimulated Cortisol Secretion
IV Chronic Control of Ion Channel Expression by ACTH in AZF Cells
V Summary and Prospects

9: ATP-Dependent Chromatin Remodeling Complexes and Their Role in Nuclear Receptor-Dependent Transcription In Vivo

Abstract
I Introduction
II ATP-Dependent Chromatin Remodeling Complexes
III ATP-Dependent Chromatin Remodeling Complexes and Their Role in Nuclear Receptor-Mediated Transcription
IV Conclusions

10: Novel Roles for Acylation Stimulating Protein/C3adesArg: A Review of Recent In Vitro and In Vivo Evidence

Abstract
I Introduction
II ASP Production
III ASP Function and Role in Metabolism
IV ASP Effects on Insulin, Cytokine, and Pituitary Hormone Secretion
V Discussion
Acknowledgements
Appendix Abbreviations

11: STAT3 and Transactivation of Steroid Hormone Receptors

Publisher Summary
I Introduction
II STAT Structure
III Mechanisms of STAT Activation and Regulation
IV The JAK/STAT Pathway In Nonmammalian Systems
V STATs in Human Malignancy
VI STAT3 and Steroid Hormone Receptor Activation
VII Conclusion

12: Coactivators in Gene Regulation by STAT5

Abstract
I Signal Transduction by STAT5
II Physiological Role of STAT5
III Structure and DNA-Binding of STAT5
IV Transcriptional Activation by STAT5
V Interaction of STAT5 with Other Signaling Pathways
VI Regulation of STAT5 Transcriptional Activity by Secondary Modifications
VII Conclusions

13: New Insights into the Regulation of Mammalian Sex Determination and Male Sex Differentiation

Abstract
I Introduction
II The Genetics of Male Sex Determination
III Hormonal Regulation of Male Sex Differentiation
IV Conclusion

14: The Role of Alcohol and Steroid Hormones in Human Aggression

Abstract
I Introduction
II Alcohol
III The Endocrinology of Aggression
IV The Effect of Alcohol on Steroid Hormones
V Conclusions

Index
---
First published in 1943, VITAMINS AND HORMONES is the longest-running serial published by Academic Press. In the early days of the Serial, the subjects of vitamins and hormones were quite distinct. The Editorial Board now reflects expertise in the field of hormone action, vitamin action, X-ray crystal structure, physiology, and enzyme mechanisms. Under the capable and qualified editorial leadership of Dr. Gerald Litwack, VITAMINS AND HORMONES continues to publish cutting-edge reviews of interest to endocrinologists, biochemists, nutritionists, pharmacologists, cell biologists, and molecular biologists. Others interested in the structure and function of biologically active molecules like hormones and vitamins will, as always, turn to this series for comprehensive reviews by leading contributors to this and related disciplines.
First published in 1943, Vitamins and Hormones is AP's longest running serial
Each volume contains cutting edge reviews by leading contributors
Researchers, professors, and graduate students studying the molecular and cellular biology of vitamins, hormones, and related factors and co-factors
---
No. of pages:

451
Language:

English
Copyright:

© Academic Press

2005
Published:

3rd March 2005
Imprint:

Academic Press
eBook

ISBN:

9780080458045
Hardcover

ISBN:

9780127098708
---
About the
Editor-in-Chiefs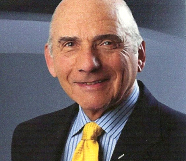 Gerald Litwack Editor-in-Chief
Following a liberal arts education with a major in chemistry and biology at Hobart College, Gerald (Gerry) Litwack earned M.S. and PhD degrees in biochemistry from the University of Wisconsin, Madison where he served as a Lecturer in Enzymology before starting a postdoctoral fellowship from the National Foundation for Infantile Paralysis at the Biochemical Institute of the Sorbonne in Paris. His first academic position was assistant professor of biochemistry at Rutgers University where he started his work on hormone action for six years. During this period, he did a sabbatical at the University of California, Berkeley, where he concentrated on rapid enzyme kinetics. In 1960 he accepted an offer of an associate professorship at the University of Pennsylvania Graduate School of Medicine. In 1964, he was invited to be full professor of biochemistry at The Fels Institute for Cancer Research and Molecular Biology at Temple Medical School, simultaneously with a Career Development Award from the NIH, where he later was named Deputy Director of the Institute and the Laura H. Carnell Professor in biochemistry. Subsequently, he was given the Faculty Research Award. He co-discovered ligandin, later found to be in the family of glutathione S-transferases, enzymes that protect the body from carcinogens. In 1991, he moved to the Jefferson Medical College at Thomas Jefferson University as Professor of Biochemistry, Chair of the Department of Pharmacology and Deputy Director of the Kimmel Cancer Research Institute. Later, he became chair of the combined Department of Biochemistry and Molecular Pharmacology and concurrently held the position of Vice Dean for Research. In 2003, he moved to Los Angeles and from 2004-2006 was a Visiting Scholar at the University of California, Los Angeles, in the Department of Biological Chemistry of the Geffen School of Medicine and, in this period, wrote "Human Biochemistry and Disease" a volume of 1254 pages. In 2007, he moved to Scranton, Pennsylvania, as Founding Chair of Basic Sciences and Acting Associate Dean for Research to start a new medical school, The Commonwealth Medical College. Having completing his mission in 2010, he moved to The Institute for Regenerative Medicine, Texas A & M Health Science Center, as Professor of Biochemistry and Associate Director. Currently, he is retired and lives in North Hollywood, California, where he continues as an author and as Series Editor of Vitamins and Hormones. He is involved in writing another textbook and has written a first novel, "One-Eighty".
Affiliations and Expertise
Toluca Lake, North Hollywood, California, USA
Tax Exemption
We cannot process tax exempt orders online. If you wish to place a tax exempt order please
contact us
.