Veterinary Toxicology
2nd Edition
Basic and Clinical Principles
Hardcover ISBN: 9780123859266
eBook ISBN: 9780123859273
Published Date: 15th March 2012
---
Veterinary Toxicology is a unique single reference that teaches the basic principles of veterinary toxicology to any student at the DVM, MS or PhD level and will continue to serve as a clinical reference for practicing veterinary toxicologists, poison control centers, marine biologists, environmentalists, and animal scientists. While most comparable texts are primarily directed toward the field of human toxicology, this is the one text needed to thoroughly prepare future veterinarians on the newest approaches for diagnosing poisoning cases in all animals from chemicals and plants of a diverse nature as a result of inadvertent, accidental, or malicious intents. Many chapters are provided on topics not covered in any previous books such as target organ toxicity, radiation and radioactive materials, FDA regulatory issues, and ethics in veterinary toxicology.
Selected for inclusion in Doody's Core Titles 2013, an essential collection development tool for health sciences libraries
New chapters covering important and timely topics such as melamine and cyanuric acid, toxicogenomics, toxic gases and veterinary medical geology
Expanded look at international topics, such as epidemiology of animal poisonings, regulatory guidelines and poisonous plants in Europe
Heavily contributed book with chapters written by qualified and well-experienced authorities across all areas of veterinary toxicology
Problem solving strategies are offered for treatment as well as in-depth knowledge of the basic mechanisms of veterinary toxicology
Practitioners, professors and students of veterinary medicine and veterinary toxicology, poison control centers, marine biologists, environmentalists and animal scientists.
Dedication
Preface
List of Contributors
SECTION I. General
Chapter 1. Veterinary toxicology
The emergence of veterinary toxicology
Professional organization and academic recognition of veterinary toxicology
Published veterinary toxicology literature
…And where will veterinary toxicology go from here?
Chapter 2. Concepts in veterinary toxicology
Introduction
Historical perspective
Evolution of veterinary toxicology
A framework for acquiring information
Sources of information
Toxicologic descriptors
Conclusions and summary
Dedication
Acknowledgments
Chapter 3. Toxicokinetics
Introduction
Underlying physiology
Traditional (compartmental) toxicokinetic models
Physiologically based toxicokinetics
Conclusions
Chapter 4. Factors affecting chemical toxicity
Introduction
Individual factors
Non-individual factors
Conclusion
Chapter 5. Toxicological testing
Introduction
In vivo models in toxicity testing
In vitro models of toxicity testing
General summary and conclusions
Chapter 6. Epidemiology of animal poisonings in the United States
Introduction
Background
Demographics
Dogs
Cats
Other species
Agents involved
Signs and outcomes
Conclusions
Chapter 7. Epidemiology of animal poisonings in Europe
Introduction
Species involved
Toxic classes
Non-metals and metalloids
Metals
Pesticides
Oil
Feed associated toxicants
Drugs and related compounds
Household products
Toxins
Conclusions
Chapter 8. Chemicals of terrorism
Introduction
Chlorine gas
Phosgene
Mustard gas
Lewisite
Phosgene oxime
Cyanide and hydrogen cyanide
Militar
No. of pages:

1454
Language:

English
Copyright:

© Academic Press

2012
Published:

15th March 2012
Imprint:

Academic Press
Hardcover

ISBN:

9780123859266
eBook

ISBN:

9780123859273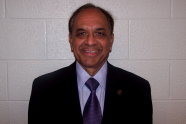 Dr. Ramesh C. Gupta, Professor & Head of Toxicology Department at Murray State university, is engaged in experimental brain research in relation to Alzheimer(s) disease (AD) and pesticide toxicity. He has delivered lectures in Australia, Italy, Japan, Germany, France, Switzerland, Spain, Czech Republic, China, South Korea, and Sweden. He served the panels of NIH, CDC, NIOSH, and NAS. He has >350 publications to his credit, including six major books: (1) Toxicology of Organophosphate and Carbamate Compounds, (2) Veterinary Toxicology: Basic and Clinical Principles, (3) Handbook of Toxicology of Chemical Warfare Agents, (4) Anticholinesterase Pesticides: Metabolism, Neurotoxicity, and Epidemiology, (5) Reproductive and Developmental Toxicology, and (6) Biomarkers in Toxicology. He is recipient of Murray State University's distinguished researcher award of the year-2006. He is a diplomate of American Board of Toxicology, and fellow of American College of Toxicology, American College of Nutrition, and Academy of Toxicological Sciences.
Affiliations and Expertise
DVM, MVSc, PhD, DABT, FACT, FACN, FATS, Professor and Head, Toxicology Department, Breathitt Veterinary Center, Murray State University, Hopkinsville, KY, USA
Doody's Core Titles 2013, Doody Enterprises
Praise for the 2nd Edition:
"The stated purpose of the second edition of Veterinary Toxicology: Basic and Clinical Principles is to serve as a comprehensive, expert-authored resource for toxicologists and other scientists and for use as a textbook in the classroom. The book covers the wide breadth of veterinary toxicology with exceptional depth. Topics range from the history of veterinary toxicology to nanoparticles, pesticides, metals, laws, regulatory considerations, diagnostic testing, and plant and environmental toxicology. The authors do an exceptional job of addressing pharmacokinetics and mechanisms of action in detail. Principles of analytic toxicology and sample submission are adequately covered.
Agents encountered as a result of natural and man-made disasters are a key focus of the reference. The text does not contain in-depth information in the area of human pharmaceuticals, which is a common source of exposure for family pets. Treatment details and differential diagnosis lists are limited. Clearly, the book delivers on its purpose as a key reference for scientists and students, covering the complex topic of veterinary toxicology in a comprehensive, well-designed format. Although this book is a tremendous addition to any library, veterinarians, other scientists, and students who seek details on the varied and complex topic of veterianry toxicology will find this reference a must-have book." -Reviewed by Steven Hansen, DVM, MS, MBA, DABVT, in the Journal of American Veterinary Medical Association
Praise for the 1st Edition:
"A unique single reference that teaches the basic principles of veterinary toxicology to any student at the DVM, MS or PhD level and will continue to serve as a clinical reference for practicing veterinary toxicologists, poison control centers, marine