Venture Capital and Private Equity Contracting
1st Edition
An International Perspective
Authors:
Douglas Cumming
Sofia Johan
eBook ISBN: 9780080917542
Hardcover ISBN: 9780121985813
Published Date: 21st January 2009
---
Other books present corporate finance approaches to the VC/PE industry, but many key decisions require an understanding of the ways that law and economics work together. Venture Capital and Private Equity Contracting is better than straight corporate finance textbooks because it offers broad perspectives and principles that enable readers to deduce the economic implications of specific contract terms. This approach avoids the common pitfalls of implying that contractual terms apply equally to firms in any industry anywhere in the world.
Explores the economic implications of contract terms for start-up firms in various industries
Pairs international data with explanations and examples about differences in VC and PE national and regional markets
Contains sample contracts, including limited partnership agreements, term sheets, shareholder agreements, and subscription agreements
Presents international datasets on limited partnership agreements between institutional investors and VC and PE funds
Upper-division undergraduates and graduate students studying financial and legal aspects of venture capital and private equity
Preface
Part I. Introduction
Introduction and Overview
Agency Costs and Forms of Finance
Part II. Fund Structure and Governance
What Should Fund Managers Care About? Perspectives from Institutional Investors
Limited Partnership Agreements
Compensation Contracts
Fundraising and Regulation
Specialized Investment Mandates
The Role of Government and Alternative Policy Options
Part III. Financial Contracting between Funds and Entrepreneurs
The Investment Process
Security Design
Security Design and Adverse Selection
Corporate Venture Capital Fund Contracts
Preplanned Exits and Contract Design
Part IV. Investor Effort
Investor value-added
Do contracts affect effort?
Where to invest?
How many investee firms?
Part V. Divestment
The Divestment Process
Exit Outcomes
Contracts and Exits
Returns, Valuation and Disclosure
Part VI. Conclusion and Appendices
Summary and Concluding Remarks Appendix 1: Sample Limited Partnership Fund Agreement Appendix 2: Sample Term Sheet Appendix 3: Sample Shareholder Agreement Appendix 4: Sample Subscription Agreement
Index
No. of pages:

792
Language:

English
Copyright:

© Academic Press

2009
Published:

21st January 2009
Imprint:

Academic Press
eBook

ISBN:

9780080917542
Hardcover

ISBN:

9780121985813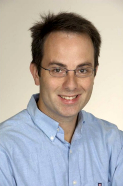 Douglas Cumming, J.D., Ph.D., CFA, is a Professor of Finance and Entrepreneurship and the Ontario Research Chair at the Schulich School of Business, York University. His research interests include venture capital, private equity, hedge funds, entrepreneurship, and law and finance. He is a Co-Editor of Entrepreneurship Theory and Practice, and has been a guest editor for 12 special issues of top journals. He has published over 90 articles in leading refereed academic journals in finance, management, and law and economics, such as the Journal of Financial Economics, Review of Financial Studies, Journal of International Business Studies and the Journal of Empirical Legal Studies. He is the coauthor of Venture Capital and Private Equity Contracting (Elsevier Academic Press, 2009), and Hedge Fund Structure, Regulation and Performance around the World (Oxford University Press, 2013). He is the Editor of the Oxford Handbook of Entrepreneurial Finance (Oxford University Press, 2012), the Oxford Handbook of Private Equity (Oxford University Press, 2012), and the Oxford Handbook of Venture Capital (Oxford University Press, 2012). His work has been reviewed in numerous media outlets, including The Economist, Canadian Business, the National Post, and The New Yorker. He is a research associate with the Bocconi University Paolo Baffi Center for Central Banking and Financial Regulation (Milan), Groupe d'Economie Mondiale at Sciences Po (Paris), Capital Markets CRC (Sydney), Venture Capital Experts (New York), Cambridge University ESRC Center for Business Research (Cambridge UK), Center for Financial Studies (Frankfurt), Amsterdam Center for Research in International Finance, and the University of Calgary Van Horne Institute. He has also consulted for a variety of governmental and private organizations in Australasia, Europe and North America. Much of Douglas Cumming's work is online at SSRN: http://ssrn.com/author=75390
Affiliations and Expertise
Schulich School of Business, York University, Canada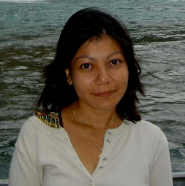 Sofia Johan, LL.B (Liverpool), LL.M. in International Economic Law (Warwick), Ph.D. in Law and Economics (Tilburg), is the AFM Senior Research Fellow at the Tilburg Law and Economics Centre (TILEC) in The Netherlands and Adjunct Professor of Law and Finance at the Schulich School of Business, York University. Her research is primarily focused on law and finance, market surveillance, hedge funds, venture capital, private equity and IPOs. Her work has been presented at the American Law and Economics Association, the American Economics Association, European Law and Economics Association, the European Financial Management Association, and other leading international conferences. Her recent publications have appeared in numerous journals including the Journal of Financial Economics, Journal of International Business Studies, American Law and Economics Review, International Review of Law and Economics, Journal of Banking and Finance, European Financial Management, European Economic Review, and Entrepreneurship Theory and Practice, among numerous other journals. She is the coauthor of Venture Capital and Private Equity Contracting: An International Perspective (Elsevier Science Academic Press, 2009, 770pp) and Hedge Fund Structure, Regulation and Performance around the World (Oxford University Press, 2013, 300pp). . Prior to her Ph.D., she was the head legal counsel at the largest government owned venture capital fund in Malaysia. She has also consulted for a variety of governmental and private organizations in Australasia and Europe. http://ssrn.com/author=370203
Affiliations and Expertise
AFM Senior Research Fellow at the Tilburg Law and Economics Centre (TILEC) in The Netherlands and Adjunct Professor of Law and Finance at the Schulich School of Business, York University, Canada
"The book covers many facets of venture capital and private equity contracting, from the birth of a venture capital fund to its exit, giving readers a complete and comprehensive picture about the venture capital and private equity industry." --Xuan Tian, Indiana University