Using Information to Develop a Culture of Customer Centricity
1st Edition
Customer Centricity, Analytics, and Information Utilization
Authors:
David Loshin
Abie Reifer
Paperback ISBN: 9780124105430
eBook ISBN: 9780124115132
Published Date: 25th November 2013
---
Using Information to Develop a Culture of Customer Centricity sets the stage for understanding the holistic marriage of information, socialization, and process change necessary for transitioning an organization to customer centricity. The book begins with an overview list of 8-10 precepts associated with a business-focused view of the knowledge necessary for developing customer-oriented business processes that lead to excellent customer experiences resulting in increased revenues. Each chapter delves into each precept in more detail.
Line-of-business managers who want to solve their problems by buying an analytics application. It will be written to ground them in the reality that buying an application alone won't solve their problems. The aim is to change the culture and expectations around information management.
Preface
Introduction
The Challenge of Customer Centricity
What This Book Is
Why You Should Be Reading This Book
Our Approach to Knowledge Transfer
Contact Us
Acknowledgments
David's Acknowledgments
Abie's Acknowledgments
General Acknowledgments
Chapter 1. What Is Customer Centricity?
Introduction
The Evolution of Customer Centricity
Customer Experience as a Corporate Driver of Value
Increasing Corporate Value by Integrating Customer Value Analytics into the Enterprise
Customer Data Visibility
Customer Interaction Management
Summary: Customer Value Is Corporate Value
Chapter 2. The Value of Customer Centricity
Customer Centricity and the Concept of Value
Business Expectations and Performance Metrics
Revenue Generation
Decreasing Costs
Reducing Risk
Improving Productivity
Balancing Corporate and Customer Value: Enhancing the Customer Experience
Chapter 3. Who Is a Customer?
Who Is a Customer?
Defining the Concept of Customer—An Example
Holistic Engagement Identifies the Customer
Reflections: Customers and Customer Centricity
Entity Versus Role
Summary: Driving Customer Centricity
Chapter 4. Customer Lifetime and Value Analytics
The Value of the Customer
Defining Customer Value
Additional Aspects of Customer Value
Evaluating the Value of a Customer
Developing a Customer Valuation Model
Using the Customer Valuation Model for Customer Centricity
Considerations: Influencing Customer Behavior
Chapter 5. Connectivity and Spheres of Influence
Introduction
Customer Connectivity Concepts
Modeling the Types of Customer Connections
The Customer Network: Spheres of Influence
The Advantage o
No. of pages:

108
Language:

English
Copyright:

© Morgan Kaufmann

2013
Published:

25th November 2013
Imprint:

Morgan Kaufmann
eBook

ISBN:

9780124115132
Paperback

ISBN:

9780124105430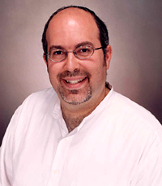 David Loshin is President of Knowledge Integrity, Inc., a company specializing in data management consulting. The author of numerous books on performance computing and data management, including "Master Data Management" (2008) and "Business Intelligence – The Savvy Manager's Guide" (2003), and creator of courses and tutorials on all facets of data management best practices, David is often looked to for thought leadership in the information management industry.
Affiliations and Expertise
President, Knowledge Integrity Incorporated, Silver Spring, MD, USA
Abie Reifer is a technology and strategy consultant with extensive experience in customer care systems design and implementations. He currently serves in a technology leadership position at a data collection, management and research organization. Previously, Mr. Reifer served as the CIO and CTO of an international telecommunications billing services organization. Earlier in his career he held a senior strategy position at a renowned billing and customer care firm, where he served as an advisory strategy consultant to a leading US telecommunications carrier. Mr. Reifer began his career at Bell Communications Research and received his Master's degree in Engineering from Columbia University
Affiliations and Expertise
Chief Technology Officer, AIR Communications LLC, Silver Spring, MD, USA