Usability Testing Essentials
1st Edition
Ready, Set...Test!
Paperback ISBN: 9780123750921
eBook ISBN: 9780123785534
Published Date: 22nd October 2010
---
Usability Testing Essentials provides readers with the tools and techniques needed to begin usability testing or to advance their knowledge in this area. The book begins by presenting the essentials of usability testing, which include focusing on the user and not the product; knowing when to conduct small or large studies; and thinking of usability as hill climbing. It then reviews testing options and places usability testing into the context of a user-centered design (UCD). It goes on to discuss the planning, preparation, and implementation of a usability test. The remaining chapters cover the analysis and reporting of usability test findings, and the unique aspects of international usability testing. This book will be useful to anyone else involved in the development or support of any type of product, such as software or web developers, engineers, interaction designers, information architects, technical communicators, visual or graphic designers, trainers, user-assistance specialists, and instructional technologists.
Provides a comprehensive, step-by-step guide to usability testing, a crucial part of every product's development
The fully updated four-color edition now features important usability issues such as international testing, persona creation, remote testing, and accessibility
Follow-up to Usability Testing and Research (9780205315192, Longman, 2001), winner of the highest-level award from the Society for Technical Communication
Usability specialists, user experience researchers, usability analysts, information architects, interaction designers, human factors engineers (analyst, specialist, manager), software/web developers, quality assurance personnel, students in industrial design, HCI, information technology, psychology, computer science, technical communication.
Foreword Acknowledgments About the author Image credits and permissions Introduction: Getting started guide Usability is invisible U R usability How to use this book Special features you can use or skip A few words about words But wait, there's more on the companion website 1 Establishing the essentials Focus on the user, not the product Start with some essential definitions Defining usability Defining usability testing Know when to conduct small studies Know how to conduct small studies Define the user profile Create task-based scenarios Use a think-aloud process Make changes and test again Know when to conduct large studies Think of usability testing as hill climbing 2 Testing here, there, everywhere Testing in a lab offers some benefits The bare essentials for testing in a lab Other equipment that's nice to have Specialized equipment you might need in certain situations Formal labs can cost a lot, or not Informal labs can be set up anywhere at very little cost Field testing gets you into the world of your users Advantages of field testing Disadvantages of field testing Remote testing extends your reach to your users Moderated remote testing is synchronous Unmoderated remote testing is asynchronous New methods push the envelope on remote testing Choosing the right method is a balancing act 3 Big U and little u usability Introducing big U and little u usability Using a user-centered design process Opening your toolkit and seeing what's there Analysis tools Development tools Post-release tools Choosing heuristic evaluation from the toolkit Conducting a heuristic evaluation Conducting a formal evaluation Conducting
No. of pages:

408
Language:

English
Copyright:

© Morgan Kaufmann

2011
Published:

22nd October 2010
Imprint:

Morgan Kaufmann
eBook

ISBN:

9780123785534
Paperback

ISBN:

9780123750921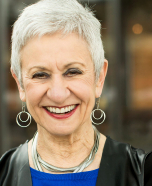 Carol teaches a graduate course in usability testing and also works with clients on projects ranging from software, hardware, web applications, web sites, e-learning, and training products. Barnum is well-known internationally, having keynoted and presented at numerous national and international conferences. Her presentation at the first European Usability Professionals conference in London, in conjunction with British HCI, won the "best presenter" award at the conference. She was invited to be interviewed for the UX Pioneers web site (www.uxpioneers.com), among such luminaries as Jakob Nielsen, John Carrol, Ginny Redish, Ben Shneiderman, and Alan Cooper. She was also recently named one of the "Top 20 Women Professors in Georgia."
Affiliations and Expertise
Director and co-founder of the Usability Center at Southern Polytechnic, Graduate Program Director for MS in Information Design and Communication Program, author of six books and numerous articles on usability, technical communication and related fields
"Beg, borrow, buy or steal a copy of Usability Testing Essentials: Ready, Set…Test! This is as good a book on usability testing as you are going to find, and it will provide practical guidance regardless of your experience level…if you want a single book on usability, a book that will touch upon the primary topical areas in sufficient detail to be useful, Usability Testing Essentials: Ready, Set…Test! by Carol Barnum is the one to read. You won't be disappointed."--User Experience, Volume 11, Issue 4, 4th Quarter 2012
"Have you been inspired to try usability testing, but not sure exactly how to go about it? Carol Barnum's book will take you step-by-step through all you need to do. Plus, she gives you a solid background in the context and history of testing – and adds a valuable chapter on international testing. Carol is highly regarded as a teacher, an academic, and a practitioner, and all three of her roles shine through in this book" -- Caroline Jarrett, User Experience and Usability Consultant, Effortmark Limited, author of Forms that Work
"Carol Barnum's Usability Testing Essentials delivers just what the title promises. Readers who are new to usability studies will find here all they need to know to design and execute a test, analyze the test data, and provide an effective report with recommendations for clients. But even usability experts will find the book chock full of ideas, insights, and suggestions that will improve their practice and their teaching in this increasingly important area of study. Barnum's expertise on the subject shines through on every page, but the book's greatest strength is its careful attention to analyzing test results, a topic that earlier texts have tended to gloss over much too quickly." -- George Hayhoe, PhD, Mercer University School of Engineering
"Usability Testing Essentials will guide you through both cond