Usability Testing Essentials
1st Edition
Ready, Set...Test!
eBook ISBN: 9780123785534
Paperback ISBN: 9780123750921
Published Date: 22nd October 2010
Secure Checkout
Personal information is secured with SSL technology.
Free Shipping
Free global shipping
No minimum order.
---
Usability Testing Essentials provides readers with the tools and techniques needed to begin usability testing or to advance their knowledge in this area.
The book begins by presenting the essentials of usability testing, which include focusing on the user and not the product; knowing when to conduct small or large studies; and thinking of usability as hill climbing. It then reviews testing options and places usability testing into the context of a user-centered design (UCD). It goes on to discuss the planning, preparation, and implementation of a usability test. The remaining chapters cover the analysis and reporting of usability test findings, and the unique aspects of international usability testing.
This book will be useful to anyone else involved in the development or support of any type of product, such as software or web developers, engineers, interaction designers, information architects, technical communicators, visual or graphic designers, trainers, user-assistance specialists, and instructional technologists.
Provides a comprehensive, step-by-step guide to usability testing, a crucial part of every product's development
The fully updated four-color edition now features important usability issues such as international testing, persona creation, remote testing, and accessibility
Follow-up to Usability Testing and Research (9780205315192, Longman, 2001), winner of the highest-level award from the Society for Technical Communication
Usability specialists, user experience researchers, usability analysts, information architects, interaction designers, human factors engineers (analyst, specialist, manager), software/web developers, quality assurance personnel, students in industrial design, HCI, information technology, psychology, computer science, technical communication.

Foreword
Acknowledgments
About the author
Image credits and permissions
Introduction: Getting started guide
Usability is invisible
U R usability
How to use this book
Special features you can use or skip
A few words about words
But wait, there's more on the companion website
1 Establishing the essentials
Focus on the user, not the product
Start with some essential definitions
Defining usability
Defining usability testing
Know when to conduct small studies
Know how to conduct small studies
Define the user profile
Create task-based scenarios
Use a think-aloud process
Make changes and test again
Know when to conduct large studies
Think of usability testing as hill climbing
2 Testing here, there, everywhere
Testing in a lab offers some benefits
The bare essentials for testing in a lab
Other equipment that's nice to have
Specialized equipment you might need in certain situations
Formal labs can cost a lot, or not
Informal labs can be set up anywhere at very little cost
Field testing gets you into the world of your users
Advantages of field testing
Disadvantages of field testing
Remote testing extends your reach to your users
Moderated remote testing is synchronous
Unmoderated remote testing is asynchronous
New methods push the envelope on remote testing
Choosing the right method is a balancing act
3 Big U and little u usability
Introducing big U and little u usability
Using a user-centered design process
Opening your toolkit and seeing what's there
Analysis tools
Development tools
Post-release tools
Choosing heuristic evaluation from the toolkit
Conducting a heuristic evaluation
Conducting a formal evaluation
Conducting an expert review
Conducting an informal evaluation
Comparing the results from heuristic evaluation and usability testing
Putting both methods together: The 1–2 punch
Cost-justifying usability
Case Study: Heuristic evaluation of Holiday Inn China website
4 Understanding users and their goals
People are goal-oriented
When people use the web, they bring their experience and expectations
People expect web objects to be in specific places
People don't want to read — they want to act
Make a good first impression — you might not get a second chance
Generational differences matter when it comes to the web
Personas help you get to know your users
Personas are based on real information about real users
Personas are a creative activity, but don't get carried away
Personas should be a manageable number
Personas need to be visible
Scenarios tell the story of your users' goals
Start by knowing the difference between a task and a goal
Tell stories about your personas in a compelling way
5 Planning for usability testing
Scheduling the planning meeting
Establish test goals
Determine how to test the product
Agree on user subgroups
Determine participant incentive
Draft the screener for recruiting participants
Create scenarios based on tasks that match test goals
Determine quantitative and qualitative feedback methods
Set dates for testing and deliverables
Writing the test plan
Writing an informal test plan
Writing a formal test plan
Case Study: Test plan for Holiday Inn China website usability study
6 Preparing for usability testing
Recruiting participants
How to do the recruiting yourself
How to recruit through an agency
How to plan for no-shows
Assigning team roles and responsibilities
Developing team checklists
Writing the moderator's script
Preparing or using other forms
Preparing a video consent form
Preparing a special consent form for testing with minors
Using a non-disclosure agreement
Preparing an observer form
Creating questionnaires
Creating a pre-test questionnaire
Creating post-task questionnaires
Creating a post-test questionnaire
Using standard post-test questionnaires
Using the SUS
Using the CSUQ
Creating or using qualitative feedback methods
Using product reaction cards
Ending with an interview
Testing the test
Conducting the walkthrough
Conducting the pilot
Case Study: Sample test materials for Holiday Inn China website usability study
7 Conducting a usability test
Setting up for testing
Meeting, greeting, briefing
Meeting and greeting the participant
Conducting the pre-test briefing
Preparing the participant to think out loud
Being an effective and unbiased moderator
Monitor your body language
Balance your praise
Ask "good" questions
Know how and when to intervene
Administer post-test feedback mechanisms
Managing variations on the theme of testing
Testing with two or more participants
Testing with two or more moderators
Testing remotely with a moderator
Providing help or customer support during testing
Logging observations
Handling observers and visitors
Observers with you and the participant
Visitors in the executive viewing room
Remote observers
Working solo
Case Study: Session log from Holiday Inn China website usability study
8 Analyzing the findings
What did we see?
Gather input from everyone
Collect the top fi ndings and surprises
Choose your organizational method
What does it mean?
Determining who should do the analysis
Collating the findings
Presenting quantitative data
Working with statistics
Analyzing questionnaires
Using qualitative feedback from the think-aloud process
Collating responses from the product reaction cards
What should we do about it?
Triangulating the data from findings
Characterizing fi ndings by scope and severity
Making recommendations
Case Study: Findings analysis from Holiday Inn China website usability study
9 Reporting the findings
Following Aristotle's advice
Preparing the message for the medium
Writing an informal memo report
Writing a formal report
Preparing the parts of a formal report
Writing the executive summary
Organizing the rest of the report to match your audience needs
Presenting the findings
Using tables to summarize the findings
Illustrating the findings
Ordering the findings
Presenting post-task and post-test results
Presenting survey responses
Presenting SUS results
Presenting qualitative responses
Making recommendations
Presenting an oral report
Plan your presentation
Prepare video clips
Practice, practice, practice
Deliver your presentation
Know how and when to ask for questions
Advocating for more UCD
Case Study: Report of Holiday Inn China website usability study
10 International usability testing
Learning about your international users
Some international users are here
Other international users are "there"
Understanding cultural differences
Books to learn more
Articles to learn more
Applying the work of Hall and Hofstede to understand international users
Hall's concept of high-context and low-context cultures
Hofstede's concept of five cultural dimensions
Planning for international testing
Where to test
How to test
Structuring the test protocol
Localizing the scenarios
Localizing the questionnaires
Scheduling single sessions or co-discovery sessions
Choosing think-aloud or retrospective recall
Selecting the moderator
Anticipating other aspects of international testing
What if the participant arrives with someone else?
Should more time be set aside for meeting and greeting?
Should breaks be longer between sessions?
Can you interpret nonverbal communication cues?
Case Study: Analysis of the UPS Costa Rican website
References
Index




No. of pages:

408
Language:

English
Copyright:

© Morgan Kaufmann

2010
Published:

22nd October 2010
Imprint:

Morgan Kaufmann
eBook

ISBN:

9780123785534
Paperback

ISBN:

9780123750921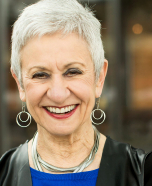 Carol M. Barnum, PhD, became a usability advocate in the early 1990s. It happened when she heard the word "usability" at a Society for Technical Communication conference. Technical communicators have always seen themselves as the user's advocate, but here was an emerging discipline that championed the cause of the user! It was love at first sight. In 1993, Carol attended the second Usability Professionals Association Conference, where she was thrilled to mix and mingle with several hundred usability folks on Microsoft's corporate campus. Those two conferences sparked a desire to combine her love of teaching students how to be clear communicators with a new-found passion for helping companies understand how to promote good communication between their product and their users. In 1994, Carol opened her first usability lab in a windowless basement location at Kennesaw State University (formerly Southern Polytechnic State University). Throughout her teaching career, she built several more labs, developed a course in usability testing, developed a graduate program in Information Design and Communication, and worked with numerous clients to help them unlock the users' experience with software, hardware, documentation and training products, mobile devices, web applications, websites, apps, and more. Not one to retire, she left her teaching career in 2013 at the rank of Professor Emeritus to become a fulltime UX consultant, trainer, and speaker. She has traveled the world speaking at conferences and training UX practitioners and students. Recognition for her speaking includes the Presentation Prize at the first European Usability Professionals Association Conference and top ratings at UXPA, STC, and IEEE's Professional Communication conferences. Carol is the author of five other books and more than 50 articles and book chapters covering a variety of topics, including the state of UX research, UX reporting styles, the impact of Agile on usability testing, the "Magic Number 5" and whether it is enough for web testing, using Microsoft's product reaction cards for insights into the desirability factor in user experience, storytelling for user experience, and issues affecting international/intercultural communication and design. Carol's work has brought recognition from the Society for Technical Communication, including the designation of Fellow, the Rainey Award for Research, and the Gould Award for Excellence in Teaching Technical Communication. She also received the Blicq Award for Distinction in Technical Communication Education from the IEEE Professional Communication Society. Above all else, Carol continues to love helping others improve user experience in all aspects of their life. To keep up with Carol's activities or contact her with a question, visit her website at https://www.carolbarnum.com
Affiliations and Expertise
Director and Co-founder, Usability Center, Southern Polytechnic, Graduate Program Director for MS in Information Design and Communication Program
"Beg, borrow, buy or steal a copy of Usability Testing Essentials:  Ready, Set…Test! This is as good a book on usability testing as you are going to find, and it will provide practical guidance regardless of your experience level…if you want a single book on usability, a book that will touch upon the primary topical areas in sufficient detail to be useful, Usability Testing Essentials:  Ready, Set…Test! by Carol Barnum is the one to read.  You won't be disappointed."--User Experience, Volume 11, Issue 4, 4th Quarter 2012
"Have you been inspired to try usability testing, but not sure exactly how to go about it? Carol Barnum's book will take you step-by-step through all you need to do. Plus, she gives you a solid background in the context and history of testing – and adds a valuable chapter on international testing. Carol is highly regarded as a teacher, an academic, and a practitioner, and all three of her roles shine through in this book" -- Caroline Jarrett, User Experience and Usability Consultant, Effortmark Limited, author of Forms that Work
"Carol Barnum's Usability Testing Essentials delivers just what the title promises. Readers who are new to usability studies will find here all they need to know to design and execute a test, analyze the test data, and provide an effective report with recommendations for clients. But even usability experts will find the book chock full of ideas, insights, and suggestions that will improve their practice and their teaching in this increasingly important area of study. Barnum's expertise on the subject shines through on every page, but the book's greatest strength is its careful attention to analyzing test results, a topic that earlier texts have tended to gloss over much too quickly." -- George Hayhoe, PhD, Mercer University School of Engineering
"Usability Testing Essentials will guide you through both conducting a usability evaluation and making the decisions that will make it a useful and effective part of any user experience project. Carol Barnum places usability evaluation into the larger context of user-centered design.  It is a valuable resource for anyone getting started in usability and a excellent companion to both Letting Go of the Words and Forms that Work."—Whitney Quesenbery, WQusability
"Carol Barnum has done a wonderful job of distilling her research, consulting, and teaching experience into this very lively, practical book on how to do usability testing. You get up-to-date, step-by-step help with lots of variations to suit your own situation. You see each part in action through the running case study. If you have a global market, you'll especially want the chapter on international usability testing. This is a great addition to the usability toolkit. -- Janice (Ginny) Redish, Charter member of the UPA, author of Letting Go of the Words – Writing Web Content that Works
"Carol is a rare breed, both an academic and a practitioner. Her voice of experience comes across clearly, backed by references that illustrate where and who our methods came from. Newcomers to usability testing will find a solid introduction; while those more experienced will find unexpected insights into the field."—Carolyn Snyder, Snyder Consulting

Tax Exemption
We cannot process tax exempt orders online. If you wish to place a tax exempt order please
contact us
.
Elsevier.com visitor survey
We are always looking for ways to improve customer experience on Elsevier.com.
We would like to ask you for a moment of your time to fill in a short questionnaire, at the end of your visit.

If you decide to participate, a new browser tab will open so you can complete the survey after you have completed your visit to this website.

Thanks in advance for your time.
Accept
Decline