Understanding Your Users
1st Edition
A Practical Guide to User Requirements Methods, Tools, and Techniques
Authors:
Kathy Baxter
Catherine Courage
Paperback ISBN: 9781558609358
eBook ISBN: 9780080520087
Published Date: 28th December 2004
Secure Checkout
Personal information is secured with SSL technology.
Free Shipping
Free global shipping
No minimum order.
---
Preface -How To Use This Book -Targeted Readers
Introduction -User Centered Design
-A Variety of Requirements -Getting Stakeholder Buy-In for Your Activity -The Methods

Before You Choose an Activity: Learning About Your Product and Users -Learn About Your Product -Learn About Your User -Suggested Resources for Additional Reading -Putting It All Together -Case Study, Competitive Intelligence: Mining Design Concepts from Business School Libraries -Case Study, Personas: A Case Study by Microsoft Corporation

Legal & Ethical Considerations -Ethical Considerations -Legal Considerations -Putting It All Together

Setting Up Facilities for Your User Requirements Activity -Introduction -Using Your Company's Existing Facilities -Rent a Marketing or Hotel Facility -Building a Permanent Facility -Putting It All Together -Case Study, Designing an Innovative, Cost-Effective Usability Lab

Preparing for Your User Requirements Activity Introduction -Creating a Proposal -Time of Day and Duration of Your Session -Recruiting Participants for Your Activity -Tracking Your Participants -Creating a Protocol -Pilot Your Activity -Putting It All Together -Case Study, Cultural Differences Affecting User Research Methods in China

During Your User Requirements Activity -Welcoming Your Participants -Dealing With Late and Absent Participants -Warm-up Exercises -Inviting Observers -Think-aloud Protocol -Moderating Your Activity -Recording and Note Taking -Awkward Situations -Putting It All Together

Interviews -Introduction -When Should You Conduct an Interview? -Preparing to Conduct an Interview -Conducting an Interview -Data Analysis and Interpretation -Communicating the Findings -Lessons Learned -Putting It All Together -Case Study, Preparing and Conducting On-Site Interviews

Surveys -Introduction -Things to Be Aware of When Using a Survey -Creating and Distributing Your Survey -Data Analysis and Interpretation -Communicate the Findings -Lessons Learned -Case Study, Using Online Surveys to Quantify Usability Issues

Wants and Needs Analysis -Introduction -When to Conduct a Wants and Needs Analysis -Things To Be Aware of When Conducting a Wants and Needs Analysis -Preparing for a Wants and Needs Analysis -Conducting a Wants and Needs Analysis -Data Analysis and Interpretation -Communicate the Findings -Modifications -Lessons Learned -Putting It All Together -Case Study, Understanding User's Healthcare Wants and Needs

Card Sorting -Introduction -When to Conduct a Card Sort -Things To Be Aware of When Conducting a Card Sort -Group or Individual Card Sort? -Preparing to Conduct a Card Sort -Conducting a Card Sort -Data Analysis and Interpretation -Communicate the Findings -Modifications -Lessons Learned -Putting It All Together -Case Study, How Card Sorting Changed a Web Site Team's View of How the Web Site Should Be Organized

Group Task Analysis -Introduction -Group Task Analysis -Preparing to Conduct a Group Task Analysis -Conducting a Group Task Analysis -Data Analysis and Interpretation -Communicate the Findings -Modifications -Lessons Learned -Putting It All Together -Case Study, Capturing Tak Information for How People Prepare and Conduct Online Meetings

Focus Groups -Introduction -When Is a Focus Group Appropriate? -Things To Be Aware of When Conducting a Focus Group -Preparing to Conduct a Focus Group -Conducting a Focus Group -Data Analysis and Interpretation -Communicate the Findings -Modifications -Lessons Learned -Case Study

Field Studies -Introduction -When Should You Conduct Field Studies -Things To Be Aware of When Conducting Field Research -Different Field Study Methods to Choose From -Preparing for a Field Study -Conducting a Field Study -Data Analysis and Interpretation -Communicate the Findings -Lessons Learned -Putting It All Together -Case Study, Understanding the Staples Delivery Experience

Concluding Your Activity -Introduction -Prioritization of Findings -Presenting Your Findings -Reporting Your Findings -Ensuring the Incorporation of Your Results -Putting It All Together -Case Study, A User Requirements Case History: Calico Configuration Modeling Workbench
Appendix A: Learn About Usability Appendix B: Vendors that Offer Training in Usability Activities Appendix C: Vendors that Consult on Usability Lab Design, Sell or Rent Equipment, or Build Labs Appendix D: Vendors that Recruit Participants, Conduct Usability Activities for You, and/or Rent Facilities to You Appendix E: Requirements for Creating a Participant Recruitment Database Appendix F: Affinity Diagram Appendix G: Computerized Quantitative Analysis Tools Appendix H: Report Template Appendix I: Glossary Appendix J: References
---
Today many companies are employing a user-centered design (UCD) process, but for most companies, usability begins and ends with the usability test. Although usability testing is a critical part of an effective user-centered life cycle, it is only one component of the UCD process. This book is focused on the requirements gathering stage, which often receives less attention than usability testing, but is equally as important. Understanding user requirements is critical to the development of a successful product.
Understanding Your Users is an easy to read, easy to implement, how-to guide on usability in the real world. It focuses on the "user requirements gathering" stage of product development and it provides a variety of techniques, many of which may be new to usability professionals. For each technique, readers will learn how to prepare for and conduct the activity, as well as analyze and present the data —all in a practical and hands-on way. In addition, each method presented provides different information about the user and their requirements (e.g., functional requirements, information architecture, task flows). The techniques can be used together to form a complete picture of the users' requirements or they can be used separately to address specific product questions. These techniques have helped product teams understand the value of user requirements gathering by providing insight into how users work and what they need to be successful at their tasks. Case studies from industry-leading companies demonstrate each method in action. In addition, readers are provided with the foundation to conduct any usability activity (e.g., getting buy-in from management, legal and ethical considerations, setting up your facilities, recruiting, moderating activities) and to ensure the incorporation of the results into their products.
·Covers all of the significant requirements gathering methods in a readable, practical way ·Presents the foundation readers need to prepare for any requirements gathering activity and ensure that the results are incorporated into their products ·Includes invaluable worksheet and template appendices ·Includes a case study for each method from industry leaders ·Written by experienced authors who teach conference courses on this subject to usability professionals and new product designers alike
Usability professionals / user interaction designers / new web application designers / product designers and their managers
---
No. of pages:

704
Language:

English
Copyright:

© Morgan Kaufmann

2005
Published:

28th December 2004
Imprint:

Morgan Kaufmann
Paperback

ISBN:

9781558609358
eBook

ISBN:

9780080520087
---
"I wish I'd had this book ten years ago; it would have saved me an awful lot of time. It's the kind of eminently practical guide that I really appreciate, and the case studies are excellent. I highly recommend it!" — Steve Krug, author of Don't Make Me Think! A Common Sense Approach to Web Usability "Courage and Baxter propel the reader to the beating heart of user-centered design with this comprehensive and practical compendium of process, methodology and cutting-edge thinking. The techniques they explain so clearly in this detailed and thorough book provide the power to expose the common myth, opinion, and misunderstanding and reveal the authentic nature of the true engine of wealth in the information age: Your users; the people who use your digital systems." — Alan Cooper, Founder & Chairman of the Board, Cooper "Here's a book that could easily become your best friend, whether you're just starting out or are a seasoned professional. Courage and Baxter cover it all, from hard science to ethics to the finest practical details. You'll find a wealth of case studies and instantly accessible answers to sudden questions—"My test subject just refused to be video taped. What do I do?"--along with many valuable techniques that will be new even to seasoned interaction designers and usability professionals, techniques that I began applying immediately in my own work." — Bruce "Tog" Tognazzini, Principal, Nielsen/Norman Group "Effectively gathering and applying user requirements is one of the most critical areas of focus in today's companies. This invaluable resource provides comprehensive and practical guidance on a variety of methods – including strategies, tactics, tips, and templates--enabling readers to more efficiently apply techniques in their own organizations." — Janice Rohn, Vice President, User Experience, World Savings Bank "Modestly presented as a 'how to' book, this work is much more. It helps to consolidate the new field of interaction design by focusing on a common sense approach to user research. This is an immensely practical book with enduring value for the interaction designer and the usability professional. With detailed discussions of seven key methods of study, clear examples, well-chosen supporting case studies, and an assessment of the proper use of each method, Courage and Baxter have provided an intelligent pathway for those new to the field and a reference work for experienced professionals. The added benefit--in effect, illustrating the very philosophy of user-centered design that they advance--is the way the authors have placed usability study in a wider context of what comes before and after one studies users. This is a thoroughly accessible and usable book. It may well become a classic of the field." — Richard Buchanan, Ph.D., Professor, Carnegie Mellon University and President, Design Research Society "In Understanding Users, Catherine and Kathy give usability practitioners a thorough and practical handbook for conducting user research. They provide details necessary for planning, preparing, conducting, analyzing, and presenting the research for a variety of techniques. Their insights and advice on what to do when something unexpected occurs will be particularly invaluable for those just starting out their careers in user research or those interested in trying out an unfamiliar user research technique. Peppered with checklists, case studies, and practical advice offered in this book, you will immediately increase your ability to conduct user research that yields quality and reliable results." — Pawan Vora, Principal, Inov Information Designs "A beautifully color-coded and thoroughly applied book." — Ann Light, Editor, UsabilityNews.com "Understanding Your Users enables you to reap form the authors' years of real-world experience as usability experts. Whether you are new to usability or are an experienced usability professional, you will find immense benefits from the book." — Mary C. Corder, Technical Communication, November 2005 While the authors come from high tech companies-Oracle and eBay--their understanding of user research and interaction design clearly extends beyound software and human-computer interaction (HCI). This is not a book about software development or computer and internet applications. The methods presented in the book are relevant to all areas of Interaction design, including such areas as service design and the design of complex information systems in any medium. Graphic designers and industrial designers will also find this a valuable book.-Richard Buchanan, Design Issues, January 2007
---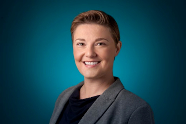 Kathy Baxter is a Principal User Researcher at Salesforce. Her research focus has spanned web search, privacy, advertising, enterprise applications, mobile, and more. Previously, Kathy managed the UX Infrastructure team, which supports research globally across Google including research ethics, participant recruitment, research labs, and the development of research tools. Prior to Google, she worked as a Senior Researcher at eBay and Oracle. She received her Bachelors of Science in Applied Psychology and Masters of Science in Engineering Psychology from the Georgia Institute of Technology.
Affiliations and Expertise
Architect, Ethical AI Practice, Salesforce, CA
Catherine Courage is SVP Customer Experience at Docusign. Her team is focused on driving design thought leadership and execution throughout the company in order to deliver a seamless experience across all products and services. Prior to joining Citrix, Catherine was the Director of User Experience at salesforce.com. She also worked at Oracle as a Principal Usability Engineer and manager of the Customer Design Partners Program. In 2011, she was selected by the Silicon Valley Business Journal as one of Silicon Valley's "40 Under 40" young tech leaders. She holds a Masters of Applied Sciences specializing in Human Factors from the University of Toronto.
Affiliations and Expertise
VP, Ads & Commerce User Experience, Google
Tax Exemption
We cannot process tax exempt orders online. If you wish to place a tax exempt order please
contact us
.