Tumor Immunology and Immunotherapy – Molecular Methods, Volume 629
1st Edition
Serial Volume Editors:
Lorenzo Galluzzi
Nils-Petter Rudqvist
Hardcover ISBN: 9780128186718
eBook ISBN: 9780128186725
Published Date: 13th November 2019
Secure Checkout
Personal information is secured with SSL technology.
Free Shipping
Free global shipping
No minimum order.
---
1. Detection of circulating tumor DNA (ctDNA) by digital droplet polymerase chain reaction (dd-PCR) in liquid biopsies
Sara Valpione and Luca Campana
2. Detection and quantification of cytosolic DNA
Sheila Spada, Takahiro Yamazaki and Claire Vanpouille-Box
3. Methods to detect endogenous dsRNA induction and recognition
Ilias Ettayebi, Helen Loo Yau and Daniel D. De Carvalho
4. Quantification of eIF2alpha phosphorylation during immunogenic cell death
Lucillia Bezu, Alejandra Wu Chuang, Juliette Humeau, Guido Kroemer and Oliver Kepp
5. Assessment of annexin A1 release during immunogenic cell death
Elisa Elena Baracco, Adriana Petrazzuolo and Guido Kroemer
6. Luciferase-assisted detection of extracellular ATP and ATP metabolites during immunogenic death of cancer cells
George R. Dubyak
7. Quinacrine-mediated detection of intracellular ATP
Sabrina Forveille, Juliette Humeau, Allan Sauvat, Lucillia Bezu, Guido Kroemer and Oliver Kepp
8. Structure, function and techniques of investigation of the P2X7 receptor (P2X7R) in mammalian cells
Francesco Di Virgilio, Lin-Hua Jiang, Sèbastien Roger, Simonetta Falzoni, Alba Clara Sarti, Valentina Vultaggio-Poma, Paola Chiozzi and Elena Adinolfi
9. LEGENDplex™: Bead-assisted multiplex cytokine profiling by flow cytometry
Jason S. Lehmann, Priyanka Rughwani, Melissa Kolenovic, Shaoquan Ji and Binggang Sun
10. Methods for measuring HMGB1 release during immunogenic cell death
Liwei Zhao, Peng Liu, Oliver Kepp and Guido Kroemer
11. Different measures of HMGB1 location in cancer immunology
Carolina Mendonça Gorgulho, Pranav Murthy, Lance Liotta, Virginia Espina and Michael T. Lotze
12. Reliable detection of indoleamine 2,3 dioxygenase-1 in murine cells and tissues
Sunil Thomas, Lisa Laury-Kleintop and George C. Prendergast
13. Quantification of IDO1 enzyme activity in normal and malignant tissues
Lijie Zhai, Erik Ladomersky, April Bell, Corey Dussold, Krislyn Cardoza, Jun Qian, Kristen L. Lauing and Derek A. Wainwright
14. Enzyme activity of circulating CD73 in human serum
Silvana Morello, Roberta Turiello, Gabriele Madonna, Aldo Pinto, Paolo A. Ascierto and
Mariaelena Capone
15. Measurement of CD73 enzymatic activity using luminescence-based and colorimetric assays
Bertrand Allard, Isabelle Cousineau, Kathleen Spring and John Stagg
16. Distinguishing perforin-mediated lysis and granzyme-dependent apoptosis
Jesse A. Rudd-Schmidt, Joseph A. Trapani and Ilia Voskoboinik
17. Elucidating the role of an immunomodulatory protein in cancer: From protein expression to functional characterization
Leepakshi Khurana, Mei ElGindi, Pathricia V. Tilstam and Georgios Pantouris
18. In vitro assay for the development of small molecule inhibitors targeting PD-1/PD-L1
Wenjie Zhai, Xiuman Zhou, Jiangfeng Du and Yanfeng Gao
19. Crystallographic approaches to study the interaction modes of PD-1- and CTLA-4-blocking antibodies
Norimichi Nomura, Yayoi Nomura, Yumi Sato and So Iwata
20. High-throughput discovery of cancer-targeting TCRs
Lukas Bunse, Edward W. Green and Michael Platten
21. TCR validation toward gene therapy for cancer
Edward W. Green, Lukas Bunse, Matthias Bozza, Khwab Sanghvi and Michael Platten
22. Analysis of TCR β CDR3 sequencing data for tracking anti-tumor immunity
Jiajia Zhang, Zhicheng Ji and Kellie N. Smith
23. Quantitative analysis of the T cell receptor repertoire
Imran Uddin, Annemarie Woolston, Thomas Peacock, Kroopa Joshi, Mazlina Ismail, Tahel Ronel, Connor Husovsky and Benny Chain
24. CRATES: A one-step assembly method for Class 2 CRISPR arrays
Chunyu Liao, Rebecca A. Slotkowski and Chase L. Beisel
---
Tumor Immunology and Immunotherapy – Molecular Methods, Volume 629, the latest release in the Methods in Enzymology series, continues the legacy of this premier serial with quality chapters authored by leaders in the field. Chapters in this release include Droplet digital PCR for measuring circulating tumor-derived DNA, Detection and quantification of cytosolic DNA, Methods to detect endogenous dsRNA induction and recognition, Quantification of eIF2alpha phosphorylation during immunogenic cell death, Assessment of annexin A1 release during immunogenic cell death, Luciferase-assisted detection of extracellular ATP in the course of ICD, The P2X7 receptor: structure and function, and much more.
Contains the authority of authors who are leaders in their field
Provides a comprehensive source on new methods and research in enzymology
This volume is addressed to experts in the field who may want to expand their technical horizons and to newcomers who need detailed introductions to basic techniques
---
No. of pages:

552
Language:

English
Copyright:

© Academic Press

2019
Published:

13th November 2019
Imprint:

Academic Press
Hardcover

ISBN:

9780128186718
eBook

ISBN:

9780128186725
---
About the
Serial Volume Editors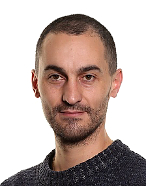 Lorenzo Galluzzi Serial Volume Editor
Lorenzo Galluzzi (born 1980) is currently Assistant Professor of Cell Biology in Radiation Oncology at the Department of Radiation Oncology of the Weill Cornell Medical College (New York, USA), and Honorary Associate Professor at the Faculty of Medicine of the Paris Descartes University (Paris, France). Prior to joining Weill Cornell Medical College (2017), Lorenzo Galluzzi was a Junior Scientist of the Research Team "Apoptosis, Cancer and Immunity" at the Cordeliers Research Center (Paris, France; 2012-2016). Lorenzo Galluzzi did his post-doctoral training at the Gustave Roussy Cancer Center (Villejuif, France; 2009-2011), after receiving his PhD from the Paris Sud University (Le Kremlin-Bicetre, France; 2005-2008). He is also Associate Director of the European Academy for Tumor Immunology (EATI), and Founding Member of the European Research Institute for Integrated Cellular Pathology (ERI-ICP). Lorenzo Galluzzi is best known for major experimental and conceptual contributions to the fields of cell death, autophagy, tumor metabolism and tumor immunology. In particular, he provided profound insights into the links between adaptive stress responses in cancer cells and the activation of a clinically relevant tumor-targeting immune response in the context of chemotherapy and radiation therapy. Lorenzo Galluzzi has published more than 350 scientific articles in international peer-reviewed journals. According to a survey published by Lab Times, he is currently the 6th and the youngest of the 30 most-cited European cell biologists (relative to the period 2007–2013). Lorenzo Galluzzi currently operates as Editor-in-Chief of three journals: OncoImmunology (which he co-founded in 2011), International Review of Cell and Molecular Biology, and Molecular and Cellular Oncology (which he co-founded in 2013). In addition, Lorenzo Galluzzi currently serves as Founding Editor for Microbial Cell and Cell Stress, and Associate Editor for Cell Death and Disease.
Affiliations and Expertise
Weill Cornell Medical College, USA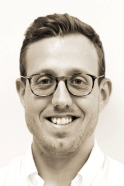 Nils-Petter Rudqvist Serial Volume Editor
Nils-Petter Rudqvist received his M.Sc. (Physics, 2009) and Ph.D. (Medical Science, 2015) from the University of Gothenburg, Sweden. He decided to pursue an academic career and continue with his postdoctoral training in US. He first joined the Center for Radiological Research at Columbia University in New York where he studied gene signatures of radiation exposure. He then moved to Weill Cornell Medicine to join the program in radiation and immunity under the mentorship of Dr. Demaria. His current research is focused on investigating which neoantigens are key targets of the radiation-induced anti-tumor T cell response in mice and in patients treated with radiotherapy and immune checkpoint blockade. He recently demonstrated in a mouse model that radiation therapy diversifies the TCR repertoire of tumor infiltrating lymphocytes, an effect crucial for its synergy with immune checkpoint blockade treatment. Nils-Petter has also defined unique patters of expansion of TCR clonotypes in patients who respond or not to treatment with radiotherapy and ipilimumab. He has published 20 articles in peer-reviewed scientific journals and 60+ scientific conference abstracts.
Affiliations and Expertise
Postdoctoral Associate in Radiation Oncology, Weill Cornell Medicine, USA
Tax Exemption
We cannot process tax exempt orders online. If you wish to place a tax exempt order please
contact us
.