Tumor Immunology and Immunotherapy – Cellular Methods Part A, Volume 631
1st Edition
Serial Volume Editors:
Lorenzo Galluzzi
Nils-Petter Rudqvist
Hardcover ISBN: 9780128186732
Published Date: 24th January 2020
Secure Checkout
Personal information is secured with SSL technology.
Free Shipping
Free global shipping
No minimum order.
---
Cytokine profiling of tumor-infiltrating T lymphocytes by flow cytometry

Jeremy B. Foote, Sujith Sarvesh and Leisha A. Emens

High-throughput identification of human antigen-specific CD8+ and CD4+ T cells using soluble pMHC multimers

Morgane Magnin, Philippe Guillaume, George Coukos, Alexandre Harari and Julien Schmidt

In vitro assays for effector T cell functions and activity of immunomodulatory antibodies

Roberta Zappasodi, Sadna Budhu, Mohsen Abu-Akeel and Taha Merghoub

A cytofluorimetric assay to evaluate T cell polyfunctionality

Belinda Palermo, Mariangela Panetta, Giulia Campo and Paola Nisticò

Assessment of memory formation by metabolically engineered antigen-specific CD8 T cells

Mathias Wenes, Pedro Romero and Lianjun Zhang

Functional characterization of tumor antigen-specific T-cells isolated from the tumor microenvironment of sleeping beauty induced murine glioma models

Mahmoud S. Alghamri, Felipe J. Núñez, Neha Kamran, Stephen Carney, David Altshuler, Pedro R. Lowenstein and Maria G. Castro

Methods to edit T cells for cancer immunotherapy

Francesca Lucibello, Silvia Menegatti and Laurie Menger

Generating stem-like memory T cells with antioxidants for adoptive cell transfer immunotherapy of cancer

Karolina Pilipow, Eloise Scamardella and Enrico Lugli

Reverse immunology: From peptide sequence to tumor-killing human T-cell clones

Christophe Vanhaver, Monica Gordon-Alonso, Alexandre Bayard, Maria Teresa Catanese, Didier Colau, Pierre van der Bruggen and Annika M. Bruger

Generation of TCR-engineered reference cell samples to control T-cell assay performance

Nicole Bidmon, Cécile Gouttefangeas and Sjoerd H. van der Burg

 

 

In vitro expansion of Vγ9Vδ2 T cells for immunotherapy

Christian Peters, Léonce Kouakanou, Hans-Heinrich Oberg, Daniela Wesch and Dieter Kabelitz

CFSE dilution to study human T and NK cell proliferation in vitro

Iñigo Terrén, Ane Orrantia, Joana Vitallé, Olatz Zenarruzabeitia and Francisco Borrego

Rapid isolation and enrichment of mouse NK cells for experimental purposes

Maite Alvarez, Maria C. Ochoa, Luna Minute, Ignacio Melero and Pedro Berraondo

Assessment of NK cell-mediated cytotoxicity by flow cytometry after rapid, high-yield isolation from peripheral blood

Peter Holicek, Iva Truxova, Lenka Kasikova, Sarka Vosahlikova, Cyril Salek, Jana Rakova, Monika Holubova, Daniel Lysak, Isabelle Cremer, Radek Spisek and Jitka Fucikova

Two-dimensional dynamic evaluation of natural killer cell-mediated lysis of adherent target cells

Alexandra Frazao, Louise Rethacker and Anne Caignard

Rapid isolation of mouse ILCs from murine intestinal tissues

Kyle Burrows, Pailin Chiaranunt, Louis Ngai and Arthur Mortha

Detecting and analyzing murine innate lymphoid cells

Alejandra Gomez-Cadena, Pedro Romero, Sara Trabanelli and Camilla Jandus

A cytofluorimetric assay to evaluate intracellular cytokine production by NK cells

Christian Sordo-Bahamonde, Seila Lorenzo-Herrero, Segundo González and Alejandro López-Soto

Applications of microfluidic devices in advancing NK-cell migration studies

Xiaoou Ren, Abdulaziz Alamri, Jolly Hipolito, Francis Lin and Sam K.P. Kung

Complementary approaches to study NKT cells in cancer

Jay A. Berzofsky, Purevdorj B. Olkhanud and Masaki Terabe

Assessment of IFN-γ and granzyme-B production by in "sitro" technology

Claudia Galassi, Gwenola Manic, Martina Musella, Antonella Sistigu and Ilio Vitale

Assessment of IFNγ responsiveness in patient-derived xenografts

Jordan J. Cardenas, Camila Robles-Oteiza and Katerina Politi

Real-time cell analysis (RTCA) to measure killer cell activity against adherent tumor cells in vitro

Hans-Heinrich Oberg, Christian Peters, Dieter Kabelitz and Daniela Wesch

Analysis of cancer cell-intrinsic immune regulation in response to CD8+ T cell attack

Natalie J. Neubert, Laure Tillé, Christophe Martignier, Silvia A. Fuertes Marraco and Daniel E. Speiser

A flow cytometry-based method to screen for modulators of tumor-specific T cell cytotoxicity

Javier Santos, Jesús Ogando, Rosa Ana Lacalle and Santos Mañes

Evaluation of NK cell cytotoxic activity against malignant cells by the calcein assay

Seila Lorenzo-Herrero, Christian Sordo-Bahamonde, Segundo González and Alejandro López-Soto

51Cr-release to monitor NK cell cytotoxicity
Leslie Elsner and Ralf Dressel
---
Tumor Immunology and Immunotherapy – Cellular Methods Part A, Volume 631, the latest release in the Methods in Enzymology series, continues the legacy of this premier serial with quality chapters authored by leaders in the field. New chapters include Detection of intracellular cytokine production by T cells with flow cytometry, High-throughput identification of human antigen-specific CD8+ and CD4+ T cells using soluble pMHC multimers, In vitro assays for effector T cell functions and activity of immunostimulatory antibodies, Ex vivo energetic profiling of tumor cells and T cells from mouse models and human samples, A cytofluorimetric assay to evaluate T cell polyfunctionality, and much more.
Contains the authority of authors who are leaders in their field
Provides a comprehensive source on new methods and research in enzymology
Experts in the field who may want to expand their technical horizons and to newcomers who need detailed introductions to basic techniques
---
No. of pages:

556
Language:

English
Copyright:

© Academic Press

2020
Published:

24th January 2020
Imprint:

Academic Press
Hardcover

ISBN:

9780128186732
---
About the
Serial Volume Editors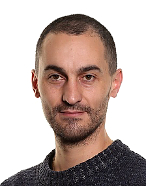 Lorenzo Galluzzi Serial Volume Editor
Lorenzo Galluzzi (born 1980) is currently Assistant Professor of Cell Biology in Radiation Oncology at the Department of Radiation Oncology of the Weill Cornell Medical College (New York, USA), and Honorary Associate Professor at the Faculty of Medicine of the Paris Descartes University (Paris, France). Prior to joining Weill Cornell Medical College (2017), Lorenzo Galluzzi was a Junior Scientist of the Research Team "Apoptosis, Cancer and Immunity" at the Cordeliers Research Center (Paris, France; 2012-2016). Lorenzo Galluzzi did his post-doctoral training at the Gustave Roussy Cancer Center (Villejuif, France; 2009-2011), after receiving his PhD from the Paris Sud University (Le Kremlin-Bicetre, France; 2005-2008). He is also Associate Director of the European Academy for Tumor Immunology (EATI), and Founding Member of the European Research Institute for Integrated Cellular Pathology (ERI-ICP). Lorenzo Galluzzi is best known for major experimental and conceptual contributions to the fields of cell death, autophagy, tumor metabolism and tumor immunology. In particular, he provided profound insights into the links between adaptive stress responses in cancer cells and the activation of a clinically relevant tumor-targeting immune response in the context of chemotherapy and radiation therapy. Lorenzo Galluzzi has published more than 350 scientific articles in international peer-reviewed journals. According to a survey published by Lab Times, he is currently the 6th and the youngest of the 30 most-cited European cell biologists (relative to the period 2007–2013). Lorenzo Galluzzi currently operates as Editor-in-Chief of three journals: OncoImmunology (which he co-founded in 2011), International Review of Cell and Molecular Biology, and Molecular and Cellular Oncology (which he co-founded in 2013). In addition, Lorenzo Galluzzi currently serves as Founding Editor for Microbial Cell and Cell Stress, and Associate Editor for Cell Death and Disease.
Affiliations and Expertise
Weill Cornell Medical College, USA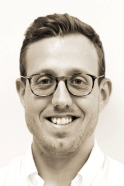 Nils-Petter Rudqvist Serial Volume Editor
Nils-Petter Rudqvist received his M.Sc. (Physics, 2009) and Ph.D. (Medical Science, 2015) from the University of Gothenburg, Sweden. He decided to pursue an academic career and continue with his postdoctoral training in US. He first joined the Center for Radiological Research at Columbia University in New York where he studied gene signatures of radiation exposure. He then moved to Weill Cornell Medicine to join the program in radiation and immunity under the mentorship of Dr. Demaria. His current research is focused on investigating which neoantigens are key targets of the radiation-induced anti-tumor T cell response in mice and in patients treated with radiotherapy and immune checkpoint blockade. He recently demonstrated in a mouse model that radiation therapy diversifies the TCR repertoire of tumor infiltrating lymphocytes, an effect crucial for its synergy with immune checkpoint blockade treatment. Nils-Petter has also defined unique patters of expansion of TCR clonotypes in patients who respond or not to treatment with radiotherapy and ipilimumab. He has published 20 articles in peer-reviewed scientific journals and 60+ scientific conference abstracts.
Affiliations and Expertise
Postdoctoral Associate in Radiation Oncology, Weill Cornell Medicine, USA
Tax Exemption
We cannot process tax exempt orders online. If you wish to place a tax exempt order please
contact us
.