Tropical Radioecology, Volume 18
1st Edition
Series Editors:
M. Baxter
Hardcover ISBN: 9780080450162
eBook ISBN: 9780080914305
Published Date: 18th October 2012
---
Foreword
Contributors
Chapter 1. The Scientific Basis

1.1 Introduction
1.2 Radioactivity
1.3 Radiation science
1.4 Environmental radioactivity
1.5 Concluding comments
References

Chapter 2. Radionuclide Behaviour and Transport in the Tropical Atmospheric Environment

2.1 Introduction
2.2 The large-scale structure and transport processes in the tropics
2.3 Cosmogenic and anthropogenic radionuclides
2.4 Terrigenic radionuclides
2.5 Conclusions
Acknowledgments
References

Chapter 3. Mobility of Radionuclides in Tropical Soils and Groundwater

3.1 Introduction and scope
3.2 General principles
3.3 Properties of tropical soils
3.4 Case studies of radionuclide mobility in tropical environments
3.5 Factors of significance in the migration of radionuclides in the tropical environment
3.6 Overall conclusion
References

Chapter 4. Tropical Radiochemical Oceanography

4.1 Introduction
4.2 Biogeochemical behaviour of radionuclides in marine systems
4.3 Sources and sinks of radionuclides to the tropical oceans
4.4 Radionuclides in tropical marine environments
4.5 Marine radioactivity databases
4.6 Case studies
4.7 Summary and conclusions
References

Chapter 5. Terrestrial Radioecology in Tropical Systems

5.1 Introduction
5.2 Tropical soil systems
5.3 Agricultural systems
5.4 Radioecological concepts and modelling
5.5 Compilation and evaluation of TFs for tropical and subtropical systems
5.6 Tropical crops
5.7 Tropical animals
5.8 Summary and conclusions
Acknowledgments
References
Furthe
---
Tropical Radioecology is a guide to the wide range of scientific practices and principles of this multidisciplinary field. It brings together past and present studies in the tropical and sub-tropical areas of the planet, highlighting the unique aspects of tropical systems. Until recently, radioecological models for tropical environments have depended upon data derived from temperate environments, despite the differences of these regions in terms of biota and abiotic conditions. Since radioactivity can be used to trace environmental processes in humans and other biota, this book offers examples of studies in which radiotracers have been used to assess biokinetics in tropical biota.
Features chapters, co-authored by world experts, that explain the origins, inputs, distribution, behaviour, and consequences of radioactivity in tropical and subtropical systems.
Provides comprehensive lists of relevant data and identifies current knowledge gaps to allow for targeted radioecological research in the future.
Integrates radioecological information into the most recent radiological consequences modelling and best-practice probabilistic ecological risk analysis methodology, given the need to understand the implications of enhanced socio-economic development in the world's tropical regions.
Nuclear laboratories; environment and health departments of countries with tropical regions or responsibilities; health physicists; international NGOs; nuclear reactor engineering firms; mining industry, particularly U-mines, mineral sands mining, mines with NORMS or generating TENORMS; environmental pathway modelers; biokineticists; general and tropical ecologists
---
No. of pages:

365
Language:

English
Copyright:

© Elsevier

2012
Published:

18th October 2012
Imprint:

Elsevier
eBook

ISBN:

9780080914305
Hardcover

ISBN:

9780080450162
Paperback

ISBN:

9780080975108
---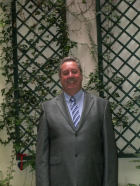 Affiliations and Expertise
Austral Radioecology, Oyster Bay, Australia
Affiliations and Expertise