Transliteracy in Complex Information Environments
1st Edition
eBook ISBN: 9780081009017
Paperback ISBN: 9780081008751
Imprint: Chandos Publishing
Published Date: 26th October 2016
---
Transliteracy in Complex Information Environments considers this relatively new concept, which has attracted a great deal of interest in the library and information field, particularly among practitioners. The notion of transliteracy arises in the context of increasingly complex information and communication environments characterised by multimodality and new roles of creators and consumers. Transliteracy concerns the ability to apply and transfer a range of skills and contextual insights to a variety of settings. Rather than focusing on any one skillset or technology, transliteracy is about fluidity of movement across a range of contexts. This book is concerned with processes of learning and knowledge creation. An understanding of transliteracy emergesfrom research data gathered in university and high school settings. Transliteracy is considered in relation to other literacies as an overarching framework. Applications in education and lifelong learning are discussed. Social aspects of transliteracy are considered in relation to academic cultures and broader social trends, particularly hybrid cultures
Provides an overarching model of transliteracy based on the well-established information literacy
Relates to a number of professional and academic fields, such as library and information, education, communication, media, and cultural studies
Integrates both professional and academic perspectives
Professionals, academics and tertiary students within the field of information and literacy studies
Dedication
Biography
Acknowledgments
1. Introduction

Abstract
1.1 Literacies landscape
1.2 Transliteracy: origins and development
1.3 About this book
Glossary of words used in this book
References

2. Study of transliteracy: Approach

Abstract
2.1 Methodological approach
2.2 Data-gathering
2.3 Data analysis
2.4 Credibility
2.5 Limitations, significance, and benefits
2.6 Summary
References

3. Exploring transliteracy

Abstract
3.1 The conceptual model
3.2 What constitutes transliteracy?
3.3 Experience
3.4 Contribution to learning and knowledge production
3.5 Summary
References

4. Transliteracy in practice

Abstract
4.1 Aids and challenges
4.2 Transliteracy and learning
4.3 Pedagogies for transliteracy
4.4 Transliterate reading and writing
4.5 Summary
References

5. Transliterate cultures

Abstract
5.1 Academic cultures and transliteracy
5.2 Transliteracy in the hybrid world
5.3 Summary
References

6. Implications for the library and information field

Abstract
6.1 Transliterate services
6.2 Transliterate professional or academic
6.3 Summary
References

Index
No. of pages:

174
Language:

English
Copyright:

© Chandos Publishing

2017
Published:

26th October 2016
Imprint:

Chandos Publishing
eBook

ISBN:

9780081009017
Paperback

ISBN:

9780081008751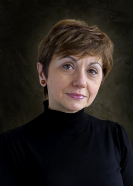 Suzana Sukovic is a librarian, researcher and educator with extensive professional experience in the information industry, mainly in the academic sector. She has also worked in academic teaching and research roles. She has completed a number of innovative projects, including applications of technology in research, teaching and learning. Suzana has published papers on issues related to technology in scholarly research, and on innovation and creativity in libraries. Her doctoral thesis explored roles of electronic texts in research projects in the human ities. Transliteracy, learning and knowledge creation, and library innovation are her main professional and research interests.
She is currently Executive Director Educational Research & Evidence Based Practice, HETI (Health Education & Training Institute).
She actively promotes research in the library and information profession through ALIA. She is Co-Chair of the ALIA Research Advisory Committee, and the founder and leader of ALIA LARK (Library Applied Research Kollektive).
Affiliations and Expertise
Head of the Learning Resource Centre, St. Vincent's College, Sydney, Australia