Trace Amines and Neurological Disorders
1st Edition
Potential Mechanisms and Risk Factors
Editors:
Tahira Farooqui
Akhlaq Farooqui
Hardcover ISBN: 9780128036037
eBook ISBN: 9780128036167
Published Date: 1st August 2016
Secure Checkout
Personal information is secured with SSL technology.
Free Shipping
Free global shipping
No minimum order.
---
Trace Amines and Neurological Disorders: Potential Mechanisms and Risk Factors explores trace amines which, under normal conditions, are present in the mammalian brain and peripheral nervous tissues at very low (nanomolar) concentrations. However, in a diverse array of human pathologies ranging from substance abuse, depression, attention deficit hyperactivity disorder, eating disorders, schizophrenia, and other neurological and neuropsychiatric diseases, the levels of trace amines are unusually high with an imbalance in their functions.
Furthermore, the rapid turnover of trace amines is evidenced by their dramatic increases following treatment with monoamine oxidase inhibitors (MAOI) or deletion of the MAO genes. This suggests that the concentration of trace amines may be considerably higher at neuronal synapses than predicted by steady-state measures, implicating some pathophysiological role. Therefore, understanding molecular mechanisms and developing selective agonists and antagonists for trace amine-associated receptors (TAARs) has become a good approach for treating these diseases.
Although the effects of trace amines at low physiological concentrations in mammalian species have been difficult to demonstrate, they may serve to maintain the neuronal activity of other monoamine neurotransmitters by possessing postsynaptic modulatory effects, particularly dopamine and serotonin, within defined physiological limits. Such an effect of trace amines makes them ideal candidates for the development of novel therapeutics for a wide range of human disorders. This book presents up-to-date, cutting-edge, and comprehensive information on the link between trace amines and neurological disorders.

Focuses on recent findings on trace amines, providing insights into the functional significance, molecular mechanisms, and biological relevance of TAARS in neurological disorders
Edited work with chapters authored by leaders in the field from around the globe, the broadest, most expert coverage available
Provides cutting-edge research on trace amines-mediated signaling in vertebrate model systems
Practitioners and researchers in the fields of neuroscience, neurology, neuropharmacology, and neurochemistry
Section I. Introduction and Description of Trace Amines and Trace Amine-Associated Receptors
1. Trace Amines: An Overview
2. Methods of Trace Amines Analysis in Mammalian Brain
3. Synthesis and Neurochemistry of Trace Amines
4. The Origin and Evolution of the Trace Amine-Associated Receptor Family in Vertebrates
5. Differential Modulation of Adrenergic Receptor Signaling by Octopamine, Tyramine, Phenylethylamine, and 3-Iodothyronamine
6. Effects of Trace Amines on the Dopaminergic Mesencephalic System
7. Trace Amine-Associated Receptors in the Cellular Immune System
8. Trace Amines and Their Receptors in the Control of Cellular Homeostasis
9. Trace Amine-Associated Receptor 1 Modulation of Dopamine System
10. Trace Amines as Intrinsic Monoaminergic Modulators of Spinal Cord Functional Systems
11. Trace Amine-Associated Receptors: Ligands and Putative Role in the Central Nervous System
12. β-Phenylethylamine Requires the Dopamine Transporter to Release Dopamine in Caenorhabditis elegans
Section II. Trace Amines and Olfaction
13. Trace Amines-Mediated Olfactory Learning and Memory in Mammals and Insects: A Brief Comparative Review
14. Octopaminergic and Tyraminergic Signaling in the Honeybee (Apis mellifera) Brain: Behavioral, Pharmacological, and Molecular Aspects
15. Octopamine and Tyramine Signaling in Locusts: Relevance to Olfactory Decision-Making
Section III. Trace Amines and Neurological Disorders
16. Neurochemical Aspects of Neurological Disorders
17. Trace Amines and Their Relevance to Neurological Disorders: A Commentary
18. Trace Amines in Neuropsychiatric Disorders
19. β-Phenylethylamine-Class Trace Amines in Neuropsychiatric Disorders: A Brief Historical Perspective
20. Involvement of So-Called D-Neuron (Trace Amine Neuron) in the Pathogenesis of Schizophrenia: D-Cell Hypothesis
21. 3-Iodothyronamine, a New Chapter in Thyroid Story: Implications in Learning Processes
22. Trace Amine Receptors and Mood Disorders
23. Trace Amine Associated Receptor 1: Implications for Treating Stimulant Drug Addiction
24. Trace Amines and Their Potential Role in Primary Headaches
Section IV. Perspective
25. Perspective and Directions for Future Research on Trace Amines and Neurological Disorders

No. of pages:

432
Language:

English
Copyright:

© Academic Press

2016
Published:

1st August 2016
Imprint:

Academic Press
Hardcover

ISBN:

9780128036037
eBook

ISBN:

9780128036167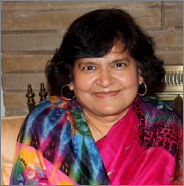 Tahira Farooqui has published extensively on drug receptor interactions, biogenic amines in vertebrate and invertebrate nervous systems, biogenic amines mediated signaling, neural plasticity, as well as neuromoulatory roles of octopamine in the reinorcepathway involved in learning and memory, glycerophospholipid and sphingolipid metabolism and molecular signaling mechanisms in the brain. She is the author of 65 peer-reviewed research articles, one monographs and 8 edited books. She has coauthored a monograph in 2008 Metabolism and Function of Bioactive Ether Lipids in the Brain, 2008, by Springer, and have edited 8 Life Sciences books:1) Biogenic Amines: Pharmacological, Neurochemical, and Molecular Aspects in CNS, 2010, NOVA Science Publishers; 2) Phytochemicals and Human Health: Pharmacological and Molecular Aspects, 2011, NOVA Science Publishers; 3) Molecular Aspects of Neurodegeneration and Neuroprotection, 2011, Bentham Science Publishers; 4) Oxidative Stress in Vertebrates and Invertebrates: Molecular Aspects of Oxidative Stress on Cell Signaling, 2012, John Wiley & Sons, Inc; 5) Beneficial effects of propolis on human health and chronic diseases. Vol I, 2012, NOVA Science Publishers, Hauppage, New York; 6) Tahira Farooqui and Akhlaq A. Farooqui, Beneficial effects of propolis on human health and chronic diseases. Vol II, 2012, NOVA Science Publishers, Hauppage, New York; 7) Metabolic Syndrome and Neurological Disorders, 2013, John Wiley & Sons, Inc.; and 8) Diet and Exercise in Cognitive Function and Neurological Diseases, 2015, John Wiley & Sons, Inc.
Affiliations and Expertise
Research Scientist, Department of Entomology/Center for Molecular Neurobiology, College of Biological Sciences, The Ohio State University, Columbus, OH, USA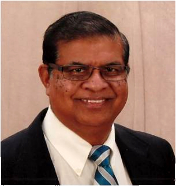 Akhlaq A. Farooqui is a leader in the field of signal transduction processes, lipid mediators, phospholipases, glutamate neurotoxicity, and neurological disorders. He is a research scientist in the Department of Molecular and Cellular Biochemistry at The Ohio State University. He has published cutting edge research on the role of phospholipases A2 in signal transduction processes, generation and identification of lipid mediators during neurodegeneration by lipidomics. He has studied the involvement of glycerophospholipid, sphingolipid-, and cholesterol-derived lipid mediators in kainic acid neurotoxicity, an experimental model of neurodegenerative diseases. Akhlaq A. Farooqui has discovered the stimulation of plasmalogen- selective phospholipase A2 in brains of patients with Alzheimer disease (AD). Stimulation of this enzyme may not only be responsible for the deficiency of plasmalogens in neural membranes of AD patients, but also be related to the loss of synapse in the AD.
Affiliations and Expertise
Research Scientist, Department of Molecular and Cellular Biochemistry, The Ohio State University, Columbus, OH, USA
Tax Exemption
We cannot process tax exempt orders online. If you wish to place a tax exempt order please
contact us
.
Elsevier.com visitor survey
We are always looking for ways to improve customer experience on Elsevier.com.
We would like to ask you for a moment of your time to fill in a short questionnaire, at the end of your visit.

If you decide to participate, a new browser tab will open so you can complete the survey after you have completed your visit to this website.

Thanks in advance for your time.
Accept
Decline