Thyroid Hormone, Volume 106
1st Edition
Serial Editors:
Gerald Litwack
Hardcover ISBN: 9780128141168
Published Date: 1st February 2018
---
Nuclear Import and Export of the Thyroid Hormone Receptor
Lizabeth A. Allison
Thyroid hormone and the white matter of the central nervous system: from development to repair
Laura Calza
Thyroid hormone and astrocyte differentiation
Sumantra Das
Molecular Basis of Nongenomic Actions of Thyroid Hormone
Paul Joseph Davis
Thyroid Hormone Signaling in Retinal Development, Survival, and Disease
Xi-Qin Ding
Thyroid Hormone and Skeletal Development
Cecilia H.A. Gouveia
Thyroid Hormone Role and Economy in the Developing Testis
Arturo Hernandez
Thyroid Hormone Stimulation of Adult Brain Fatty Acid Oxidation
Jim D. Lechleiter
Local Regulation of Thyroid Hormone Signaling
Alexander G. Little
Thyroid Hormone Receptor Antagonists; from Environmental Pollution to Novel Small Molecules
Louise S. Mackenzie
Thyroid and Autoimmunity
Stephen Merrill
Thyroid Hormone Signaling in the Development of the Endochondral Skeleton
Subburaman Mohan
Roles of Thyroid Transcription Factor 1 in Lung Cancer Biology
David Mu
Thyroid Hormone in the CNS: Contribution of Neuron-Glia Interaction
Mami Noda
The mechanism of negative transcriptional regulation by thyroid hormone: lessons from the thyrotropin β subunit gene
Shigekazu Sasaki
Thyroid Hormone Transport and Transporters
Ulrich Schweizer
Signaling Pathways in Thyroid Cancer
Shan Jin
Thyroid Hormone Regulation of Adult Neurogenesis
Vidita A. Vaidya
The NF-kB family of transcription factors and its role in thyroid physiology
Pasquale Vito
---
Thyroid hormone, Volume 106, the latest release in the Vitamins and Hormones series first published in 1943 provides up-to-date information on crystal structures and basic structural studies on neurotrophins and their receptors, neurotrophin functions and the biological actions of neurotrophins related to clinical conditions and disease. This new release focuses on timely topics, including the Nuclear Import and Export of the Thyroid Hormone Receptor, the Thyroid hormone and the white matter of the central nervous system: from development to repair, Thyroid hormone and astrocyte differentiation, and the Molecular Basis of Nongenomic Actions of Thyroid Hormone, amongst other topics.
Presents the latest information on thyroid hormone
Provides a long-running series that focuses on updates and advances in vitamins and hormones
Covers single molecules or diseases that are related to vitamins or hormones, with the topic broadly interpreted to include related substances
Researchers, faculty, and graduate students interested in cutting-edge reviews concerning the molecular and cellular biology of vitamins, hormones, and related factors and co-factors. Libraries and laboratories at institutes with strong programs in cell biology, biochemistry, molecular biology, gene regulation, hormone control, and signal transduction are likely to be interested
---
No. of pages:

300
Copyright:

© Academic Press

2018
Published:

1st February 2018
Imprint:

Academic Press
Hardcover

ISBN:

9780128141168
---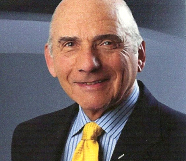 Gerald Litwack Serial Editor
Following a liberal arts education with a major in chemistry and biology at Hobart College, Gerald (Gerry) Litwack earned M.S. and PhD degrees in biochemistry from the University of Wisconsin, Madison where he served as a Lecturer in Enzymology before starting a postdoctoral fellowship from the National Foundation for Infantile Paralysis at the Biochemical Institute of the Sorbonne in Paris. His first academic position was assistant professor of biochemistry at Rutgers University where he started his work on hormone action for six years. During this period, he did a sabbatical at the University of California, Berkeley, where he concentrated on rapid enzyme kinetics. In 1960 he accepted an offer of an associate professorship at the University of Pennsylvania Graduate School of Medicine. In 1964, he was invited to be full professor of biochemistry at The Fels Institute for Cancer Research and Molecular Biology at Temple Medical School, simultaneously with a Career Development Award from the NIH, where he later was named Deputy Director of the Institute and the Laura H. Carnell Professor in biochemistry. Subsequently, he was given the Faculty Research Award. He co-discovered ligandin, later found to be in the family of glutathione S-transferases, enzymes that protect the body from carcinogens. In 1991, he moved to the Jefferson Medical College at Thomas Jefferson University as Professor of Biochemistry, Chair of the Department of Pharmacology and Deputy Director of the Kimmel Cancer Research Institute. Later, he became chair of the combined Department of Biochemistry and Molecular Pharmacology and concurrently held the position of Vice Dean for Research. In 2003, he moved to Los Angeles and from 2004-2006 was a Visiting Scholar at the University of California, Los Angeles, in the Department of Biological Chemistry of the Geffen School of Medicine and, in this period, wrote "Human Biochemistry and Disease" a volume of 1254 pages. In 2007, he moved to Scranton, Pennsylvania, as Founding Chair of Basic Sciences and Acting Associate Dean for Research to start a new medical school, The Commonwealth Medical College. Having completing his mission in 2010, he moved to The Institute for Regenerative Medicine, Texas A & M Health Science Center, as Professor of Biochemistry and Associate Director. Currently, he is retired and lives in North Hollywood, California, where he continues as an author and as Series Editor of Vitamins and Hormones. He is involved in writing another textbook and has written a first novel, "One-Eighty".
Affiliations and Expertise
Toluca Lake, North Hollywood, California, USA
Tax Exemption
We cannot process tax exempt orders online. If you wish to place a tax exempt order please
contact us
.