Series Editors:
Alan Katritzky
O. Meth-Cohn
C.W. Rees
Authors:
Salo Gronowitz
Anna-Britta Hörnfeldt
eBook ISBN: 9780080519227
Hardcover ISBN: 9780123039538
Published Date: 12th May 2004
---
Syntheses of thiophenes with group I substituents
2. Syntheses of thiophenes with group II substituents
3. Syntheses of thiophenes with group III substituents
4. Syntheses of thiophenes with group IV substituents
4A. Alkyl- and functionalized alkylthiophenes
4B. Vinylthiophenes
4C. Preparation of thienylacetylenes
4D. Arylthiophenes
4E. Acylthiophenes
4F. Thiopehenecarboxylic acids and their derivatives
4G. Thiophene derivatives containing silicon, germanium, tin and lead
5. Syntheses of thiophenes with group V substituents
6. Syntheses of thiophenes with group VI (chalcogen) substituents
7. Syntheses of thiophenes with group VII substituents
8. Bi- ter- and oligiothienyls
---
There is a vast and often bewildering array of synthetic methods and reagents available to organic chemists today. The Best Synthetic Methods series allows any scientist who is interested in the chemical transformations of molecules to choose between all the alternatives and assess their real advantages and limitations. With the emphasis on laboratory use, these volumes represent a comprehensive and practical guide to modern synthetic organic chemistry.
This book is the product of the authors many years practical experience and reading of the original literature. It contains a valuable distillation and critical evaluation of the Best Synthetic Methods for the formation and reaction of thiophenes (five membered heterocycles containing a ring sulfur) or polymers containing a thiophene functionality (thienyls). A brief review of each area is provided, but the emphasis in all cases is on describing efficient practical methods to effect the transformations described. The reader can therefore use this book to rapidly review and select the best methods of performing a synthetic conversion to create or modify a specifically substituted thiophene.
Although this book contains many references to the original literature, the large number of experimental recipes enables the user to prepare a thiophene derivative without access to the original literature. These features make the handbook especially useful for physicists working in material sciences and organic/pharmaceutical chemists, who rapidly want to find out the availability of (or how to make) a specific thiophene.
Contains a systematic description and critical evaluation of the best methods for preparation of thiophenes and polymers containing thiophenes
Rapid location of methods achieved by systematic division of substituents following the periodic table
All chapters are richly illustrated by detailed experimental proceedures for the synthesis of five membered heterocycles containing sulfur
Organic/pharmaceutical chemists and physicists working in material sciences
---
No. of pages:

986
Language:

English
Copyright:

© Academic Press

2003
Published:

12th May 2004
Imprint:

Academic Press
eBook

ISBN:

9780080519227
Hardcover

ISBN:

9780123039538
---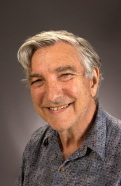 Alan Katritzky Series Editor
Alan Katritzky was educated at Oxford and has held faculty positions at Cambridge and East Anglia before he migrated in 1980 to the University of Florida, where he was Kenan Professor and Director for the Institute for Heterocyclic Compounds. During his career he has trained more than 1000 graduate students and post-docs, and lectured and consulted world-wide. He led the team, which produced "Comprehensive Heterocyclic Chemistry" and its sequels, "CHEC-II" and "CHEC-III", has edited "Advances in Heterocyclic Chemistry, Vols. 1 through 111" and conceived the plan for "Comprehensive Organic Functional Group Transformations". He founded Arkat-USA, a non-profit organization which publishes "Archive for Organic Chemistry" (ARKIVOC) an electronic journal completely free to authors and readers at (www.arkat-usa.org). Honors include 14 honorary doctorates from 11 countries and membership of foreign membership of the National Academies of Britain, Catalonia, India, Poland, Russia and Slovenia.
Affiliations and Expertise
Department of Chemistry, University of Florida, Gainesville, USA
O. Meth-Cohn Series Editor
Affiliations and Expertise
University of Sunderland, UK
Affiliations and Expertise
Imperial College of Science & Technology, London, UK
Affiliations and Expertise
Department of Organic Chemistry, Lund University, Lund, Sweden
Anna-Britta Hörnfeldt Author
Affiliations and Expertise
Department of Organic Chemistry, Lund University, Lund, Sweden