Therapeutic Proteins and Peptides, Volume 112
1st Edition
Serial Editors:
Rossen Donev
Hardcover ISBN: 9780128143407
Published Date: 1st May 2018
---
1. Rational Design of Stable Liquid Formulations of Biopharmaceuticals
Mark Cornell Manning
2. Formulation strategies for peptides, proteins and antibodies using nanotechnology
Bruno Sarmento
3. Solution structural dynamics of therapeutic peptides and their adsorption on plasmonic nanoparticles
Mahnoud Ghomi
4. Enzymatic approaches of protein-polymer conjugation
Gianfranco Pasut
5. Chimeric small antibody fragments as a strategy to deliver therapeutic payloads
Joao Goncalves
6. Smart cell-penetrating peptide-based techniques for cytoplasmic delivery of therapeutic macromolecules
Yongzhuo Huang
7. Therapeutic protein disaggregases
James Shorter
8. In silico tools and databases for designing peptide-based vaccines and drugs
Gajendra P.S. Raghava
9. Proteins and peptides for elderly health
Jianping Wu
10. Peptide derivatives of Erythropoietin in the treatment of neuroinflammation and neurodegeneration
Kursad Genc
11. Antimicrobial peptides structure/function relationship: what can we obtain from structural data?
Octavio Luiz Franco
12. Antimicrobial peptides: future antibiotics
Viji Sarojini
13. Recent advances in protein and peptide drug delivery systems
Jennica L. Zaro
---
The aim of this volume is to promote further research in the discovery of new therapeutic targets that can be affected by therapeutic proteins and peptides in a desired manner in order to cure or manage symptoms of human diseases. Furthermore, currently well-studied and already established therapeutic proteins/peptides need to be further developed to improve their treatment efficacy and to minimize any adverse effects they might cause.
Describes advances in the discovery and application therapeutic proteins/peptides which allow better targeting to the site of treatment and cause fewer adverse effects compared to chemical compounds used for disease treatment
Targeted to a very wide audience of specialists, researchers and students
Chapters are written by well-renown authorities in their field
The information provided in the volume is well supported by a number of high quality illustrations, figures and tables
Pharmacologists, protein chemists, formulation specialists, medical doctors, cell biologists, immunologists, structural biologists, computational biochemists and other researchers working in this field. Articles published here would also be of a great benefit to medical, biology and pharmacology students specializing in this field
---
No. of pages:

488
Copyright:

© Academic Press

2018
Published:

1st May 2018
Imprint:

Academic Press
Hardcover

ISBN:

9780128143407
---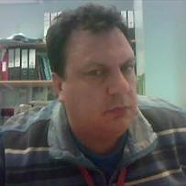 Rossen Donev Serial Editor
Rossen Donev received his PhD degree in 1999 from the Institute of Molecular Biology, Bulgarian Academy of Sciences. He did postdoctoral training at Imperial Cancer Research Fund, UK (renamed after the merger with Cancer Research Campaign to Cancer Research UK, London Research Institute) and Cardiff University. In 2010 Dr. Donev was appointed Lecturer in Swansea University. Currently he is Director of Biomed Consult Ltd, UK. His major research interests include signalling pathways involved in neuropsychiatric disorders and tumour escape from the immune system, and development of therapeutic strategies for treatment. He has published more than 50 research papers, has chaired scientific meetings in Molecular Medicine and given plenary talks at Attention Deficit/Hyperactivity Disorder meetings. Rossen Donev has consulted on projects related to development of treatments for neurodevelopmental disorders and cancer therapies. He serves as Editor-in-Chief of the Advances in Protein Chemistry and Structural Biology and on editorial board of several other journals.
Affiliations and Expertise
Swansea University, Swansea, Wales, UK
Tax Exemption
We cannot process tax exempt orders online. If you wish to place a tax exempt order please
contact us
.