Theoretical and Computational Inorganic Chemistry, Volume 62
1st Edition
Editors:
Rudi van Eldik
Jeremy Harvey
Hardcover ISBN: 9780123808745
eBook ISBN: 9780123808752
Published Date: 14th October 2010
---
Advances in Inorganic Chemistry, v62
Table of Contents
Molecular Mechanics for Transition Metal Centres: From Coordination Complexes to Metalloproteins

Robert J. Deeth

Calculation of Magnetic Circular Dichroism Spectra With Time-Dependent Density Functional Theory

Tom Ziegler& Michael Seth

Theoretical investigation of solvent effects and complex systems.

Barbara Kirchner, Marc Br¨ussel, Stefan Zahn & E. Hey-Hawkins

Simulations of Liquids and Solutions Based on Quantum Mechanical Forces

Bernd M. Rode, Thomas S. Hofer, Andreas B. Pribil & Bernhard R. Randolf

Spin Interactions in Cluster Chemistry

Markus Reiher & Maren Podewitz

Inner- and Outer-Sphere Hydrogenation Mechanisms: A Computational Perspective

Agustí Lledós, Aleix Comas-Vives & Gregori Ujaque

Computational studies on properties, formation and complexation of M(II)-porphyrins

Tatyana E. Shubina

Dealing with Complexity in Open-Shell Transition Metal Chemistry from a Theoretical Perspective: Reaction Pathways, Bonding, Spectroscopy and Magnetic Properties

Frank Neese, William Ames, Gemma Christian, Mario Kampa, Dimitrios G. Liakos,

Dimitrios A. Pantazis, Michael Roemelt, Panida Surawatanawong & Shengfa Ye

Vibronic Coupling in Inorganic Systems: Photochemistry, Conical Intersections, and the Jahn-Teller and Pseudo-Jahn-Teller Effects

Martin J. Paterson, Russell G. Mckinlay & Justyna M. Żurek

Elementary reactions in polynuclear ions and aqueous-mineral interfaces: a new geology.

James R. Rustad

The Aromatic Amino Acid Hydroxylase Mechan
---
The Advances in Inorganic Chemistry series present timely and informative summaries of the current progress in a variety of subject areas within inorganic chemistry, ranging from bio-inorganic to solid state studies. This acclaimed serial features reviews written by experts in the field and serves as an indispensable reference to advanced researchers. Each volume contains an index, and each chapter is fully referenced.
Features comprehensive reviews on the latest developments
Includes contributions from leading experts in the field
* Serves as an indispensable reference to advanced researchers
Bioinorganic, inorganic, supramolecular and organometallic chemists
---
No. of pages:

536
Language:

English
Copyright:

© Academic Press

2010
Published:

14th October 2010
Imprint:

Academic Press
eBook

ISBN:

9780123808752
Hardcover

ISBN:

9780123808745
---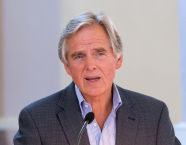 Rudi van Eldik was born in Amsterdam (The Netherlands) in 1945 and grew up in Johannesburg (South Africa). He received his chemistry education and DSc degree at the former Potchefstroom University (SA), followed by post-doctoral work at the State University of New York at Buffalo (USA) and the University of Frankfurt (Germany). After completing his Habilitation in Physical Chemistry at the University of Frankfurt in 1982, he was appointed as Professor of Inorganic Chemistry at the Private University of Witten/Herdecke in 1987. In 1994 he became Professor of Inorganic and Analytical Chemistry at the University of Erlangen-Nürnberg, from where he retired in 2010. At present he is Professor of Inorganic Chemistry at the Jagiellonian University in Krakow, Poland, and Visiting Professor of Inorganic Chemistry at the N. Copernicus University in Torun, Poland. His research interests cover the elucidation of inorganic and bioinorganic reaction mechanisms, with special emphasis on the application of high pressure thermodynamic and kinetic techniques. In recent years his research team also focused on the application of low-temperature rapid-scan techniques to identify and study reactive intermediates in catalytic cycles, and on mechanistic studies in ionic liquids. He is Editor of the series Advances in Inorganic Chemistry since 2003. He serves on the Editorial Boards of several chemistry journals. He is the author of over 880 research papers and review articles in international journals and supervised 80 PhD students. He has received honorary doctoral degrees from the former Potchefstroom University, SA (1997), Kragujevac University, Serbia (2006), Jagiellonian University, Krakow, Poland (2010), University of Pretoria, SA (2010), and Ivanovo State University of Chemistry and Technology, Russia (2012). He has developed a promotion activity for chemistry and related experimental sciences in the form of chemistry edutainment presentations during the period 1995-2010. In 2009
Affiliations and Expertise
University of Erlangen-Nurnberg, Germany