Theoretical and Applied Aspects of Biomass Torrefaction
1st Edition
For Biofuels and Value-Added Products
Authors:
Stephen Gent
Michael Twedt
Christina Gerometta
Evan Almberg
Paperback ISBN: 9780128094839
Imprint: Butterworth-Heinemann
Published Date: 21st June 2017
---
Theoretical and Applied Aspects of Biomass Torrefaction: For Biofuels and Value-Added Products presents a firm foundation of torrefaction technologies and their economic and sustainability aspects. It offers a theoretical background in the underlying principles of torrefaction reactions, including thermodynamics, chemical reactions, process modeling, end-products, and value-added products such as biochar and torr-gas. It also provides an overview of best practices in torrefaction systems, reactor design and scale-up, and compares torrefaction with other thermochemical processing technologies.
The authors discuss feedstock availability for a variety of biomass types, such as agricultural residues, woody residues, energy crops and municipal solid waste. They also examine logistics and markets for torrefied products, which includes their use in co-firing and combined heat and power generation, as well as emissions and other environmental aspects. This balanced and thorough approach to the subject matter makes this an excellent resource for engineers, researchers, and graduate students in the field of biomass conversion, especially with background in energy engineering, mechanical engineering, chemical engineering, environmental engineering, biological engineering, and agriculture.
Offers a comprehensive overview of torrefaction, balancing theoretical and applied perspectives of torrefaction technologies from a holistic perspective
Examines economic and sustainability aspects, including logistics, markets, feedstock, and emissions
Presents a variety of relevant, real-world examples that underscore the production and utilization of torrefied material
Offers a balanced and thorough approach to the subject, making it an excellent resource for engineers, researchers, and graduate students in the field of biomass conversion
Engineers, researchers and graduate students in the field of biomass conversion, especially with background in mechanical engineering, chemical engineering, environmental engineering , biological engineering and agriculture
1. Introduction to Thermochemical Conversion Processes
1.1. Biomass and Bioenergy
1.2 Thermochemical Conversion Processes for Next-Generation Biofuels
1.3 History of Torrefaction
2. Fundamental Theories of Torrefaction by Thermochemical Conversion
2.1 Thermodynamics of Torrefaction
2.2 Chemical Reactions
2.3 Torrefaction Model
2.4 Products of Torrefying Feedstock
3. Design Practices for Torrefaction Systems
3.1 Pre-Processing Systems
3.2 Reactor Design
3.3 Energy Capture and Reclamation
3.4 Post-processing of Torrefied Products
4. Economic Considerations of Torrefaction
4.1 Feedstock Availability from Agricultural Residues
4.2 Feedstock Availability from Woody Residues, Energy Crops, and Municipal Solid Wastes
4.3 Harvests and Logistics
4.4 Markets for Torrefied Products
5. Value Added Products
5.1 Energy Dense Fuel Source
5.2 Hydrophobic Materials
5.3 Soil Amendments
6. Co-firing and Combined Heat and Power
6.1 Bio-char vs. Coal for Generation Processes
6.2 Co-Firing in Existing Coal Fired Power Plants
6.3 Meeting EPA and CPP Regulations
7. Environmental Considerations
7.1 Emission Reduction for Power Generation
7.2 Utilization of Secondary Crops
7.3 Carbon Neutral Energy Source
No. of pages:

416
Language:

English
Copyright:

© Butterworth-Heinemann

2017
Published:

21st June 2017
Imprint:

Butterworth-Heinemann
Paperback

ISBN:

9780128094839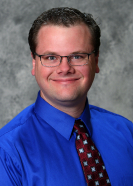 Dr. Stephen Gent is an associate professor of mechanical engineering at South Dakota State University. He has been engaged in a variety of cutting-edge theoretical and applied research projects pertaining to renewable energy, sustainability, and agricultural processing. These projects include: 1) development of torrefaction technologies for converting agricultural residues to value-added biochar for soil amendment and biofuel applications; 2) development of fast pyrolysis strategies for producing bio-oil from non-food oilseed meals, 3) studying and computationally predicting the moisture release of corn in continuous flow drying for improved drying efficiency and throughput; 4) developing analytical tools and processes for improving the design of systems that grow algae for biofuels; 5) developing computational fluid dynamics modelling techniques for agricultural and biomedical applications, among others. The intention of his research has been how to effectively design engineered products and processes to be more efficient, reliable, and economical. Dr. Gent has an established publishing and funding record in which he has authored over 40 peer-reviewed publications and has been a PI or Co-PI on a variety of projects funded by the National Science Foundation, the US Department of Transportation, and private industry. Dr. Gent has also served as the technical program chair for the Alternative Fuels and Infrastructure track for the last two years at the ASME Energy Sustainability Conference. As a professor, Dr. Gent has taught a variety of courses in thermal-fluids science and energy systems, including thermodynamics, fluid mechanics, and computational fluid mechanics, among others. He has embraced pedagogical strategies to actively engage students in the learning experience, while embracing traditional teaching styles that use well-written textbooks.
Affiliations and Expertise
Associate Professor of Mechanical Engineering, South Dakota State University, USA
Michael P. Twedt is a registered Professional Engineer in the state of South Dakota and has been performing energy assessments, system and equipment economic feasibility studies and analyzing energy and bio-energy systems since 1992. In this time he has conducted over 300 energy assessments on public and private facilities in Iowa, Minnesota, Nebraska, North Dakota, and South Dakota. He is currently the Director for the SDSU Energy Analysis Lab and the Wind Application Center where he is involved with several research projects dealing with energy conversion, wind energy development, bio-energy conversion, and bio-processing. Mr. Twedt's core specialties include energy analysis, energy efficiency, mechanical systems and HVAC design, industrial systems optimization, economic justification analysis, and cost reduction analysis.
Affiliations and Expertise
BTU Engineering and South Dakota State University, USA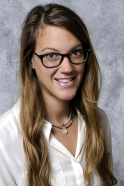 Christina Gerometta has been analyzing energy systems since early 2012. She is currently completing her MS in Mechanical Engineering, with an emphasis on thermo-fluid energy systems, at South Dakota State University, where she completed her bachelor's degree in 2011. In addition to analyzing energy systems for BTU Engineering, Ms. Gerometta is researching the potential of corn stover to be used as a bio-char for the Energy Analysis Lab at South Dakota State University. Ms. Gerometta is also a teaching assistant for the Measurements and Instrumentation course in the Mechanical Engineering Department at SDSU.
Affiliations and Expertise
BTU Engineering and South Dakota State University, USA
Evan Almberg is an Engineer (Engineer in Training, EIT) in the energy industry working with natural gas systems.
He graduated from South Dakota State University in 2016 holding a M.S. and B.S. in Mechanical Engineering where he focused on Sustainable Energy Systems and Thermo-fluids.
He worked doing research on energy systems; including pyrolysis and bio-oil production, feasibility and economic modeling of torrefaction systems, as well as studies comparing ethanol blends to gasoline.
Affiliations and Expertise
South Dakota State University, USA