The UX Book
2nd Edition
Agile UX Design for a Quality User Experience
Authors:
Rex Hartson
Pardha Pyla
Paperback ISBN: 9780128053423
Published Date: 1st November 2018
---
The UX Book: Designing a Quality User Experience, Second Edition, excels with its comprehensive exploration of designing interaction that ensures a quality user experience. Combining breadth, depth and practical applications, this book takes a time-tested process-and-guidelines approach that not only provides readers with actionable methods and techniques, but also helps them retain a firm grounding in human-computer interaction (HCI) concepts and theory. The authors guide users through the UX lifecycle process, including contextual inquiry and analysis, requirements extraction, design ideation and creation, practical design production, prototyping, and UX evaluation.
Throughout this updated edition, the authors provide an increased emphasis on design, along with new chapters on Information Architecture. Students and practitioners alike will learn how to create and refine interaction designs that ensure a quality user experience.
A comprehensive textbook for UX/HCI/Interaction Design students readymade for the classroom, complete with instructors' manual, dedicated web site, sample syllabus, examples, exercises, lecture slides
Features HCI theory, process, practice, and a host of real world stories and contributions from industry luminaries to prepare students for working in the field
The only HCI textbook to cover agile methodology, design approaches, and a full, modern suite of classroom material (stemming from tried and tested classroom use by the authors)
Graduate and undergraduate students in user experience and UX design courses, UX practitioners, software engineers, programmers, and software testers
PART 1. INTRODUCTION
1. What is UX and UX design?
2. The Wheel: UX processes, lifecycles, methods, and technique
3. Scope, rigor, complexity, and project perspectives
4. Agile lifecycle processes and the Funnel Model of Agile UX
5. Prelude to the process chapters
6. Background: Introduction
PART 2. UNDERSTAND NEEDS
7. Usage research data elicitation
8. Usage research data analysis
9. Usage research data modeling
10. UX design requirements: User stories and requirements
11. Background: Understand Needs
PART 3. DESIGN SOLUTIONS
12. The nature of UX design
13. Bottom-up vs. top-down design
14. Generative design: Ideation, sketching, and critiquing
15. Mental models and conceptual design
16. Designing the ecology and a pervasive information architecture
17. Designing the interaction
18. Designing for emotional impact
19. Background: Design
PART 4. PROTOTYPE CANDIDATES
20. Prototyping
PART 5. EVALUATE UX
21. UX evaluation methods and techniques
22. UX evaluation: UX goals, metrics, and targets
23. Preparation for empirical UX evaluation
24. Empirical data collection methods and techniques
25. Analytical data collection methods and techniques
26. UX Evaluation: Data analysis
27. UX evaluation: Reporting results
28. Background: UX evaluation
PART 6. AGILE UX AND CONNECTIONS TO AGILE SE
29. Connecting agile UX with agile software development
30. Background: Agile connections
PART 7. AFFORDANCES AND DESIGN GUIDELINES
31. Affordances in UX design
32. The interaction cycle
33. UX design guidelines
34. Background: Affordances and UX design principles
No. of pages:

910
Language:

English
Copyright:

© Morgan Kaufmann

2019
Published:

1st November 2018
Imprint:

Morgan Kaufmann
Paperback

ISBN:

9780128053423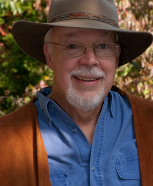 Rex Hartson is a pioneer researcher, teacher, and practitioner-consultant in HCI and UX. He is the founding faculty member of HCI (in 1979) in the Department of Computer Science at Virginia Tech. With Deborah Hix, he was co-author of one of the first books to emphasize the usability engineering process, Developing user interfaces: Ensuring usability through product & process. Hartson has been principle investigator or co-PI at Virginia Tech on a large number of research grants and has published many journal articles, conference papers, and book chapters. He has presented many tutorials, invited lectures, workshops, seminars, and international talks. He was editor or co-editor for Advances in Human-Computer Interaction, Volumes 1-4, Ablex Publishing Co., Norwood, NJ. His HCI practice is grounded in over 30 years of consulting and user experience engineering training for dozens of clients in business, industry, government, and the military.
Affiliations and Expertise
Professor Emeritus, Computer Science, Virginia Tech
Pardha S. Pyla is a Senior User Experience Specialist and Interaction Design Team Lead at Bloomberg LP. Before that he was a researcher and a UX consultant. As an adjunct faculty member in the Department of Computer Science at Virginia Tech he worked on user experience methodologies and taught graduate and undergraduate courses in HCI and Software Engineering. He is a pioneer researcher in the area of bridging the gaps between software engineering and UX engineering lifecycle processes.
Affiliations and Expertise
Senior User Experience Specialist and Lead Interaction Designer for Mobile Platforms, Bloomberg LP
Tax Exemption
We cannot process tax exempt orders online. If you wish to place a tax exempt order please
contact us
.