The Upper Ocean
1st Edition
A derivative of the Encyclopedia of Ocean Sciences
Editors:
John Steele
Steve Thorpe
Karl Turekian
Paperback ISBN: 9780123813930
eBook ISBN: 9780123813947
Published Date: 6th September 2010
---
The Upper Ocean — a collection of articles from the Encyclopedia of Ocean Sciences, 2nd Edition — reflects the trend toward the interdisciplinary study of oceanography, which integrates the disciplines of biology, chemistry, geology and physics. The upper ocean's contact with the atmosphere profoundly impacts climate, making this reference both timely and critical. The selection of articles — all written by experts in their field — focuses on Air-Sea Transfers; Air-Sea Chemical Exchanges and Cycles; The Sea Surface, Waves and Upper Ocean Processes; Upper Ocean Circulation and Structure; Plankton; Ice; and Measurement Techniques including Remote Sensing.
Articles reference other sources on the upper ocean to facilitate further research
Richly illustrated with figures and tables that aid in understanding key concepts
Includes an introductory overview and then explores each topic in detail, making it useful to experts and graduate-level researchers
Topical arrangement makes it the perfect desk reference
professionals, researchers, and graduate students in the marine sciences
Introduction; Air-sea transfers; Air-sea chemical exchanges and cycles; The sea surface, waves and upper ocean processes; Upper ocean circulation and structure; Plankton; Ice; Measurement techniques including remote sensing; Appendices.
No. of pages:

608
Language:

English
Copyright:

© Academic Press

2010
Published:

6th September 2010
Imprint:

Academic Press
eBook

ISBN:

9780123813947
Paperback

ISBN:

9780123813930
Affiliations and Expertise
Woods Hole Oceanographic Institution, Massachusetts, U.S.A.
Affiliations and Expertise
National Oceanography Centre, Southampton, and Bangor University, U.K.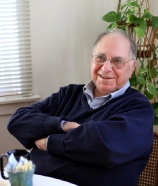 KARL KAREKIN TUREKIAN (1927–2013) Karl Turekian was a man of remarkable scientific breadth, with innumerable important contributions to marine geochemistry, atmospheric chemistry, cosmochemistry, and global geochemical cycles. He was mentor to a long list of students, postdocs, and faculty (at Yale and elsewhere), a leader in geochemistry, a prolific author and editor, and had a profound influence in shaping his department at Yale University. In 1949 Karl joined a graduate program in the new field of geochemistry at Columbia University under Larry Kulp with students Dick Holland and his fellow Wheaton alums Wally Broecker and Paul Gast. This was a propitious time as Columbia's Lamont Geological Observatory had only been established a few years beforehand. It was during these years that Karl began to acquire the skills that led to his rapid emergence as a leader in geochemistry. After a brief postdoc at Columbia, Karl accepted a position as Assistant Professor of Geology at Yale University in 1956, where he set out to create a program in geochemistry from scratch. Karl spent the rest of his life on the Yale faculty and was immersed in geochemistry to the end. He was deeply involved in editing this edition of the massive Treatise on Geochemistry, which has grown to 15 volumes, until only a month before his passing away on 15 March 2013. Karl turned to the study of deep-sea cores and especially the analysis of trace elements to study the wide variety of geochemical processes that are recorded there. His work with Hans Wedepohl in writing and tabulating the Handbook of Geochemistry (Turekian, 1969) was a major accomplishment and this work was utilized by many generations of geochemists. Teaming up with his graduate students and in association with Paul Gast, he developed a mass spectrometry lab at Yale and began to thoroughly investigate the Rb–Sr isotopic systematics of deep-sea clays, not only as repositories but also as sites for exchange to occur and s
Affiliations and Expertise
Yale University, Connecticut, USA