The Precambrian Earth, Volume 12
1st Edition
Tempos and Events
Editors:
P.G. Eriksson
Wladyslaw Altermann
D.R. Nelson
W.U. Mueller
O. Catuneanu
Octavian Catuneanu
Imprint: Elsevier Science
---
Preface (W.U. Mueller, W. Altermann et al.).
1. The Early Earth (D.R. Nelson). 1.1 Introduction (D.R. Nelson). 1.2 Earth's formation and first billion years (D.R. Nelson). 1.3 The early Precambrian stratigraphic record of large extraterrestrial impacts (B.M. Simonson, G.R. Byerly, D.R. Lowe). 1.4 Strategies for finding the record of Archaean impact events (D.H. Abbott, J.T. Hagstrum). 1.5 Commentary (D.R. Nelson).
2. Generation of Continental Crust (D.R. Nelson, W.U. Mueller). 2.1 Introduction (W.U. Mueller, D.R. Nelson). 2.2 Isua enigmas: illusive tectonic, sedimentary, volcanic and organic features of the >3.7 Ga Isua greenstone belt, southwest Greenland (J.S. Myers). 2.3 Geochemical diversity in volcanic rocks of the >3.7 Ga Isua greenstone belt, southern West Greenland: implications for mantle composition and geodynamic processes (A. Polat, A.W. Hofmann, P.W.U. Appel). 2.4 Abitibi greenstone belt plate tectonics: the diachronous history of arc development, accretion and collision (R. Daigneault, W.U. Mueller, E.H. Chown). 2.5 Granite formation and emplacement as indicators of Archaean tectonic processes (T.E. Zegers). 2.6 Diapiric processes in the formation of Archaean continental crust, East Pilbara granite-greenstone terrane, Australia (A.H. Hickman, M.J. Van Kranendonk). 2.7 Early Archaean crustal collapse structures and sedimentary basin dynamics (W. Nijman, S.T. de Vries). 2.8 Crustal growth rates (N.T. Arndt). 2.9 Commentary (D.R. Nelson, W.U. Mueller).
3. Tectonism and Mantle Plumes through Time (P.G. Eriksson, O. Catuneanu). 3.1 Introduction (P.G. Eriksson, O. Catuneanu). 3.2 Precambrian superplume events (K.C. Condie). 3.3 Large igneous province record through time (R.E. Ernst, K.L. Buchan, A. Prokoph). 3.4 Episodic crustal growth during catastrophic global-scale mantle overturn events (D.R. Nelson). 3.5 An unusual
---
In this book the editors strive to cover all primary (i.e. non-applied) topics in Precambrian geology in a non-partisan way, by using a large team of international authors to present their datasets and highly divergent viewpoints.
The chapters address: celestial origins of Earth and succeeding extraterrestrial impact events; generation of continental crust and the greenstone-granite debate; the interaction of mantle plumes and plate tectonics over Precambrian time; Precambrian volcanism, emphasising komatiite research; evolution and models for Earth's hydrosphere and atmosphere; evolution of life and its influence on Precambrian ocean chemistry and chemical sedimentation; sedimentation through Precambrian time; the application of sequence stratigraphy to the Precambrian rock record. Each topic is introduced and a non-partisan closing commentary provided at the end of each chapter. The final chapter blends the major geological events and rates at which important processes occurred into a synthesis, which postulates a number of "event clusters" in the Precambrian when significant changes occurred in many natural systems and geological environments.
Also available in paperback, ISBN: 0-444-51509-7
---
Language:

English
Imprint:

Elsevier Science
eBook

ISBN:

9780080542591
Hardcover

ISBN:

9780444515063
---
@qu: I highly recommend this book to anybody who is interested in the Precambrian, and certainly every general science and earth and planetary sciences library should have a copy. @source: THE EGGS, 2004 "This book is an excellent comprehensive entity of Precambrian earth, and in every sense, indeed! A number of renowned and active researchers have contributed sections/chapters. The organization of the book is very good and the connecting links between the chapters are well focused...The most positive approach of the editors, which-I believe-readers will equally well appreciate, is their sincere support and encouragement to express the existing diversity of opinions throughout the book!" -Rajat Mazumder, Department of Earth and Environmental Sciences, Munich University, JOURNAL OF SEDIMENTARY RESEARCH
---
Affiliations and Expertise
University of Pretoria, South Africa
Wladyslaw Altermann Editor
Affiliations and Expertise
Ludwigs-Maximilians-University Munich, Germany
Affiliations and Expertise
Geological Survey of Western Australia, East Perth, WA, Australia
Affiliations and Expertise
Sciences de la Terre, Université du Québec, Chicoutimi, Québec, Canada
Affiliations and Expertise
Department of Earth and Atmospheric Sciences, University of Alberta, Edmonton, Alberta, Canada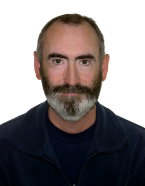 Octavian Catuneanu Editor
Affiliations and Expertise
University of Alberta, Edmonton, Canada