The Moderator's Survival Guide
1st Edition
Handling Common, Tricky, and Sticky Situations in User Research
Authors:
Donna Tedesco
Fiona Tranquada
Paperback ISBN: 9780124047006
eBook ISBN: 9780124047143
Published Date: 19th November 2013
---
The Moderator's Survival Guide is your indispensable resource for navigating the rocky shoals of your one-on-one user research sessions. Inside, you'll find guidance for nearly 100 diverse situations (ranging from business-as-usual to tricky and sticky) that might occur during usability studies, contextual inquiries, or user interviews.
As a moderator, you are responsible for the well-being of the participant, your study, and your organization. You must be prepared for anything that may happen, from your technology failing to the participant quailing. Use this guide to identify your best next steps, react appropriately, and survive any challenges that comes your way.
Practical, field-tested, and actionable tips for what to do and say—and what NOT to do or say—in each situation.
Key patterns and extensive examples to sharpen your approach to the commonplace and prepare you for the unlikely.
Illustrative "survival stories" contributed by numerous professionals on the front lines of user research.
UX professionals (UX designers, usability engineers, usability architects, usability researchers, UX managers)
Dedication
Acknowledgments
Survival Stories
List of Videos
List of Situations
Frequent
Occasional
Rare
Author Bios
Introduction
Why we wrote this book
Who this book is for
What you'll learn
One-on-one user research methods
Language used in this book
How this book is organized
Sidebars and survival stories
Companion website and videos
Part 1: Your Moderation Toolkit
Chapter 1. Moderation Matters: Power, Responsibility, and Style
Abstract
1.1 "Are they laughing at me?"
1.2 Power and responsibility
1.3 The session ringmaster
1.4 The science and art spectrum
1.5 Your moderating style
1.6 Effective adaptation
Chapter 2. In the Trenches: Six Steps for Handling Situations
Abstract
2.1 Take a moment to evaluate the situation before jumping to action
2.2 Resolve any threats to physical safety
2.3 Verify that you're not causing or magnifying the situation
2.4 Check the participant's comfort level
2.5 Use careful language and tone to probe on the situation and begin to resolve it
2.6 Regain control to bring the session back on track
Chapter 3. Mix and Match: Your Moderation Patterns Toolbox
Abstract
3.1 Take responsibility
3.2 Clarify the task/question
3.3 Redirect the participant
3.4 Reassure the participant
3.5 Build engagement
3.6 Disengage from the participant
3.7 Take a break
3.8 Shift the focus
3.9 End the session early
3.10 Choosing the best pattern for your situation
Part 2: Your Survival Guide
Chapter 4. Recruiting Mishaps: Participants You Weren't Expecting
Abstract
4.1 Participant does not seem to meet a key recruit criteria
No. of pages:

364
Language:

English
Copyright:

© Morgan Kaufmann

2014
Published:

19th November 2013
Imprint:

Morgan Kaufmann
eBook

ISBN:

9780124047143
Paperback

ISBN:

9780124047006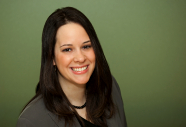 Donna Tedesco is a Senior User Experience Specialist with over ten years of user research experience. She has published and presented at local, national and international conferences, and is co-author with Bill Albert and Tom Tullis of the book, "Beyond the Usability Lab: Conducting Large-Scale Online User Experience Studies." Donna received a BS in Engineering Psychology/Human Factors from Tufts University School of Engineering and a MS in Human Factors in Information Design from Bentley University.
Affiliations and Expertise
Senior Usability Specialist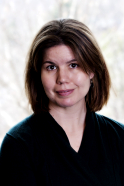 Fiona Tranquada is a Senior Usability Consultant with over ten years of user research experience. She has published and presented at local and national conferences and is an active Board member for the Boston chapter of the User Experience Professionals Association (UXPA). Fiona received a BA in Professional Writing and Creative Writing from Carnegie Mellon and an MS in Human Factors in Information Design from Bentley University.
Affiliations and Expertise
Senior Usability Consultant
"…guide to the moderating role played by researchers in product user research…Eighteen "survival stories" are included throughout the book, narrated by user researchers who have handled unexpected or awkward situations with study participants. Appendices consolidate recommendations of specific phrasing…"--ProtoView.com, April 2014
"This is a sample chapter from Donna Tedesco and Fiona Tranquada's new book, The Moderator's Survival Guide: Handling Common, Tricky, and Sticky Situations in User Research. 2014 Morgan Kaufmann."--UXmatters.com, April 7, 2014