The Mediterranean Diet
2nd Edition
An Evidence-Based Approach
Editors:
Victor Preedy
Ronald Watson
eBook ISBN: 9780128195789
Paperback ISBN: 9780128186497
Published Date: 4th July 2020
Secure Checkout
Personal information is secured with SSL technology.
Free Shipping
Free global shipping
No minimum order.
---
The Mediterranean Diet: An Evidence-Based Approach, Second Edition provides authoritative material on the many facets surrounding the complex interrelationships between diet, nutrition, health and well-being. The book discusses historical, cultural and scientific foundations, with chapters delving into nutritional adequacy, agricultural practices, food culture, mortality, quality of life, children and adolescents, behavior, cardiovascular diseases, diet quality, nutritional knowledge, nuts, minerals, olive oil, hydroxytyrosol, water, antioxidant nutritional status, ketogenics, adiposity, metabolic syndrome, type 2 diabetes, cardiovascular risk, nutrigenetics, epigenetics, the link between epigenetics and pregnancy, gene polymorphisms bone health, insulin signaling inflammatory gene expression, and more.
Provides supportive evidence to embrace a holistic approach in understanding the Mediterranean diet, from the cell to the well-being of geographical populations
Addresses concepts, overviews, components of the diet, and medical, health and nutritional aspects
Contains coverage of emerging fields of diet science and important discoveries relating to diet and nutrition
Nutritionists, dietitians, health care professionals, research scientists, biochemists, physicians, general practitioners, public health practitioners, undergraduate and postgraduate students in the fields of nutrition/dietetics and food technology, nutritional epidemiologists, and others interested in health
Section A: The Mediterranean diet: Concepts and overviews
1. The Mediterranean diet: History, concepts and elements
Jordi Salas-Salvadó and Christopher Papandreou
2. Mediterranean diet: A long journey toward intangible cultural and sustainability
Lluís Serra-Majem and F. Xavier Medina
3. Mediterranean diet in children and adolescents
Emmanuella Magriplis and Antonis Zampelas
4. The Mediterranean diet and cardiovascular disease: An overview
Emmanuella Magriplis and Antonis Zampelas
5. Socioeconomic factors for the adherence to the Mediterranean diet in North Africa: The shift from 1990 to 2019
Karima El Rhazi, Khaoula El Kinany, and Vanessa Garcia-Larsen
6. Mediterranean lifestyle: Linking social life and behaviors, residential environment, and cardiovascular disease prevention
Ekavi N. Georgousopoulou, Elena S. George, Duane D. Mellor, and Demosthenes B. Panagiotakos
7. Orthodox religious fasting: A vital subset of the Mediterranean diet
Theocharis Koufakis, Spyridon N. Karras, Pantelis Zebekakis, and Kalliopi Kotsa
8. Food security and adherence to the Mediterranean diet: An interplay of socio-demographic characteristics
Maria G. Grammatikopoulou, Konstantinos Gkiouras, Antigoni Tranidou, and Dimitrios G. Goulis
9. Mediterranean diet, nutrition transition, and cardiovascular risk factor in children and adolescents
Roberta Ricotti, Marina Caputo, and Flavia Prodam
10. Precision nutrition: Mediterranean diet and genetic susceptibility
Mahmut Cerkez Ergoren and Gulten Tuncel
11. Mediterranean food and environmental impacts
Youssef Aboussaleh, Hamid El Bilali, Francesco Bottalico, Gianluigi Cardone, Giovanni Ottomano Palmisano, and Roberto Capone
12. Mediterranean adequacy index: Features and applications
Alessandro Menotti and Paolo Emilio Puddu
13. Nutritional adequacy of the Mediterranean diet
Itandehui Castro Quezada, Blanca Román Viñas, and Lluís Serra-Majem
14. Toward a Mediterranean-style diet outside the Mediterranean region: Evidence of implementation and adherence
Fotini Tsofliou, Eirini-Iro Arvanitidou, and Xenophon Theodoridis
Section B: Components of the Mediterranean diet
15. Contribution of nuts to the Mediterranean diet
Emilio Ros
16. The Mediterranean diet and mineral composition
Marta Mesías, Isabel Seiquer, and Cristina Delgado-Andrade
17. Hydroxytyrosol as a component in the Mediterranean diet and its role in disease prevention
Carmen Ramírez-Tortosa, Cristina Ramirez-Perez, José J. Gaforio, José L. Quiles, Juan A. Moreno, and Cesar L. Ramirez-Tortosa
18. Light, regular red wine consumption at main meals: A key cardioprotective element of traditional Mediterranean diet
Marcello Iriti, Elena Maria Varoni, and Sara Vitalini
19. Frying a cultural way of cooking in the Mediterranean diet and how to obtain improved fried foods
Alba Garcimartín, Adrián Macho-González, Giulia Caso, Juana Benedí, Sara Bastida, and Francisco J. Sánchez-Muniz
20. Wild greens used in the Mediterranean diet
Rúbia C.G. Corrêa, Francesco Di Gioia, Isabel C.F.R. Ferreira, and Spyridon A. Petropoulos
21. Raisins and the other dried fruits: Chemical profile and health benefits
Magdalena Jeszka-Skowron and Beata Czarczyńska-Goślińska
22. Date palm fruit (Phoenix dactylifera): Nutritional values and potential benefits on health
Najla Bentrad and Asma Hamida-Ferhat
23. Dietary fiber intake and the Mediterranean population
Ligia J. Dominguez and Mario Barbagallo
24. Oleic acid and implications for the Mediterranean diet
Aleksandra Arsic
25. Fish in the Mediterranean diet
María Molina-Vega, Ana María Gómez Pérez, and Francisco J. Tinahones
26. The Mediterranean diet and its individual components: Linking with obesity in Italy
Silvio Buscemi, Davide Corleo, Fabio Galvano, and Antonino De Lorenzo
27. Bioactive compounds in oranges from the Mediterranean climate area
Laura Cebadera-Miranda, Patricia Morales, and Montaña Cámara
Section C
Medical, health, and nutritional
aspects of the Mediterranean diet
28. Gestational diabetes mellitus and Mediterranean diet principles
Carla Assaf-Balut, Nuria García de la Torre, Laura del Valle, Johanna Valerio, Alejandra Durán, Elena Bordiú, Ana Barabash, Miguel Rubio, and Alfonso Luis Calle-Pascual
29. The Mediterranean diet and asthma
Despina Koumpagioti, Barbara Boutopoulou, and Konstantinos Douros
30. The Mediterranean diet, dietary inflammatory index, and adiposity
Cristina Galarregui, M. Angeles Zulet, J. Alfredo Martínez, and Itziar Abete
31. Microglia-mediated neuroinflammation and Mediterranean diet
Ruth Hornedo-Ortega, Rocío M. de Pablos, Ana B. Cerezo, Tristan Richard, M. Carmen Garcia-Parrilla, and Ana M. Troncoso
32. Mediterranean diet, inflammation, and telomere length maintenance
Sergio Davinelli and Giovanni Scapagnini
33. Olive oil nutraceuticals and chronic disease prevention: More than an offshoot of the Mediterranean diet
Ahmad Alkhatib
34. The Mediterranean diet and metabolic syndrome
E. Gouveri, G. Marakomichelakis, and E.J. Diamantopoulos
35. The Mediterranean diet and breast cancer risk
Christiana A. Demetriou, Maria G. Kakkoura, Andreas Hadjisavvas, Maria A. Loizidou, Carlotta Sacerdote, Paolo Vineis, and Kyriacos Kyriacou
36. The Mediterranean diet and arthritis
Francesca Oliviero, Paolo Sfriso, Paola Galozzi, Leonardo Punzi, and Paolo Spinella
37. Mediterranean diet and pregnancy
E. Gesteiro, Francisco J. Sánchez-Muniz, and Sara Bastida
38. Laryngopharyngeal reflux and the Mediterranean diet
Craig H. Zalvan, Jan Geliebter, and Raj Tiwari
39. The Mediterranean style diet and cognition
Roy J. Hardman and Melissa Formica
40. Mediterranean diet and mental well-being in the young
J.J. Muros and E. Knox
41. Mediterranean diet and female fertility: Cross-talk of an evidence-based approach
Maria G. Grammatikopoulou, Maria Lampropoulou, and Dimitrios G. Goulis
42. Mediterranean diet and the postprandial state: A focus on inflammation, endothelial dysfunction, and hemostasis
Paraskevi Detopoulou, Elizabeth Fragopoulou, Tzortzis Nomikos, and Smaragdi Antonopoulou
43. Socioeconomic determinants of the adherence to the Mediterranean diet
Marialaura Bonaccio, Americo Bonanni, Maria Benedetta Donati, Giovanni de Gaetano, and Licia Iacoviello
44. Fungal species and toxins in wines and grapes in the Mediterranean area
Francesco Tini, Giovanni Beccari, and Lorenzo Covarelli
45. Metabolomics and the Mediterranean diet
M. Isabel Ruiz-Moreno, Alberto Vilches-Perez, Cristina Gallardo-Escribano, Maria Garces-Martin, and M. Rosa Bernal-Lopez46. Antiinflammatory activity exerted by minor compounds found in virgin olive oilsCristina Sánchez-Quesada, Carmen Rodríguez-García, and José J. Gaforio
Section D: Novel nutraceuticals and edible plants used in the Mediterranean region
47. Effects of nutraceuticals of Mediterranean diet on aging and longevity
Anna Aiello, Giulia Accardi, Calogero Caruso, and Giuseppina Candore
48. Essential oils from Mediterranean aromatic plants
Filomena Nazzaro, Laura De Martino, Florinda, Fratianni, and Vincenzo De Feo
49. Apoptotic activities of Mediterranean plants
José-Luis Ríos and Isabel Andújar
50. Red wine and atherosclerosis: Implications for the Mediterranean diet
Bianca Scolaro
No. of pages:

614
Language:

English
Copyright:

© Academic Press

2020
Published:

4th July 2020
Imprint:

Academic Press
eBook

ISBN:

9780128195789
Paperback

ISBN:

9780128186497
Dr. Preedy is a senior member of King's College London and Director of the Genomics Centre and a member of the Faculty of Life Sciences and Medicine. Professor Preedy has longstanding academic interests in substance misuse especially in relation to health and well-being. In his career Professor Preedy was Reader at the Addictive Behaviour Centre at The University of Roehampton, and also Reader at the School of Pharmacy (now part of University College London; UCL). Professor Preedy is an extremely experienced book editor, having edited influential works including but not limited to The Handbook of Alcohol Related Pathology, The Neuropathology of Drug Addictions and Substance Misuse, The Handbook of Cannabis and Related Pathologies, The Neuroscience of Cocaine, and upcoming titles The Neuroscience of Alcohol, The Neuroscience of Nicotine, and more (all Elsevier).
Affiliations and Expertise
Professor of Nutritional Biochemistry, Department of Nutrition and Dietetics, Professor of Clinical Biochemistry, Department of Clinical Biochemistry; Director of the Genomics Centre, King's College, London, UK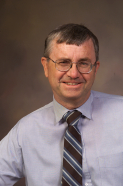 Ronald Ross Watson, PhD, is Professor of Health Promotion Sciences at the University of Arizona, Mel and Enid Zuckerman College of Public Health. Dr. Watson began his research in public health at the Harvard School of Public Health as a Fellow in 1971 doing field work on vaccines in Saudi Arabia. He has done clinical studies in Colombia, Iran, Egypt, Saudi Arabia and the United States which provides a broad international view of public health. He has served in the military reserve hospital for 17 years with extensive training in medical responses to disasters as the chief biochemistry officer of a general hospital, retiring as a Lt. Colonel. He is a distinguished member of several national and international nutrition, immunology, and cancer societies. Dr. Watson's career has involved studying many lifestyle aspects for their uses in health promotion. He has edited over 100 biomedical reference books and 450 papers and chapters. His teaching and research focuses on alcohol, tobacco, and drugs of abuse in heart function and disease in mouse models.
Affiliations and Expertise
Professor, Mel and Enid Zuckerman College of Public Health and School of Medicine, Arizona Health Sciences Center, University of Arizona, Tucson, AZ, USA
Tax Exemption
We cannot process tax exempt orders online. If you wish to place a tax exempt order please
contact us
.
Elsevier.com visitor survey
We are always looking for ways to improve customer experience on Elsevier.com.
We would like to ask you for a moment of your time to fill in a short questionnaire, at the end of your visit.

If you decide to participate, a new browser tab will open so you can complete the survey after you have completed your visit to this website.

Thanks in advance for your time.
Accept
Decline