The Human Genome
2nd Edition
A User's Guide
Authors:
Julia Richards
R. Scott Hawley
eBook ISBN: 9780080474588
Published Date: 7th October 2004
---
This second edition of a very successful text reflects the tremendous pace of human genetics research and the demands that it places on society to understand and absorb its basic implications. The human genome has now been officially mapped and the cloning of animals is becoming a commonplace scientific discussion on the evening news. Join authors Julia Richards and Scott Hawley as they examine the biological foundations of humanity, looking at the science behind the sensation and the current and potential impact of the study of the genome on our society.
The Human Genome, Second Edition is ideal for students and non-professionals, but will also serve as a fitting guide for the novice geneticist by providing a scientific, humanistic, and ethical frame of reference for a more detailed study of genetics.
New in this edition: · 60% new material, including data from the Human Genome Project and the latest genetics and ethics discussions · Several new case studies and personal stories that bring the concepts of genetics and heredity to life · Simplified treatment of material for non-biology majors · New full-color art throughout the text · New co-author, Julia Richards, joins R. Scott Hawley in this revision
Professionals and educated laypersons studying the impact of genetics, medicine, and society; and non-biology majors in courses such as Genetics in Society.
Acknowledgments Preface
SECTION 1: The Basics of Heredity
Slaying Molecular Dragons: Brenda's Tale
The Answer in a Nutshell: Genes, Proteins, and the Basis of Life
Mendel and the Concept of the Gene
Human Mendelian Genetics
One Man's Trait Is Another Man's DiseaseSECTION 2: The Central Dogma of Molecular Biology
DNA: The Genetic Alphabet
The Central Dogma of Molecular Biology: How Genes Encode Proteins
Splicing the Modular Gene
Orchestrating the Human GenomeSECTION 3: How Chromosomes Move
So What are Chromosomes Anyway?
How Cells Move Your Genes Around
Passing Genes Between Generations
The Chromosomal Basis of HereditySECTION 4: Mutation
Absent Essentials and Monkey Wrenches
How We Detect Mutations
We Are All Mutants
What Constitutes Normal?
Mutations in Mammoth Genes
Expanded Repeat TraitsSECTION 5: Genes, Chromosomes, and Sex
The X and Y Chromosomes: The Odd Couple
Genetics of Sex, Gender, and Orientation
Aneuploidy: When Too Much or Too Little CountsSECTION 6: Breaking the Rules
Imprinting
Imitating Heredity: One Trait, Many CausesSECTION 7: The Human Genome Landscape
The Human Genome Project
There's Cloning and Then There's Cloning
The Human Genome Sequence
Finding Genes in the Human GenomeSECTION 8: Complex and Heterogeneous Traits
Genotype Phenotype Correlations
How Complex Can It Get?
Quantitative Traits
The MAOA Gene: Is There a Genetic Basis for Criminality?
The Multiple-Hit Hypothesis: The Genetics of CancerSECTION 9: Genetic Testing and Therapy
Genetic Testing and Screening
Magic Bullets: The Potential for Gene TherapySECTION 10: Fears, Faith, and Fantasies
Heroes Among Us
Fears, Faith, and Fantasies Credits Index
No. of pages:

480
Language:

English
Copyright:

© Academic Press

2005
Published:

7th October 2004
Imprint:

Academic Press
eBook

ISBN:

9780080474588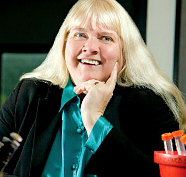 Julia E. Richards (PhD, Genetics, University of Wisconsin) is Professor of Ophthalmology and Visual Sciences and Professor of Epidemiology at the University of Michigan in Ann Arbor where she teaches introductory genetics to graduate students in the School of Public Health. She is widely known for her research on inherited eye diseases and has published numerous chapters and research articles focused on human genetics.
Affiliations and Expertise
University of Michigan, Ann Arbor, MI
R. Scott Hawley (PhD, Genetics, University of Washington) is an American Cancer Society Research Professor and Investigator at the Stowers Institute for Medical Research. He has served as President of the Genetics Society of America in 2010 and in 2008 he received that society's Elizabeth W. Jones Award for Excellence in Teaching. He widely known for his teaching, for his research on meiosis and for the authorship of numerous textbooks and research papers.
Affiliations and Expertise
Stowers Institute for Medical Research, Kansas City, MO
"This second edition of a very successful text reflects the tremendous pace of human genetics research and the demands that it places on society to understand and absord its basic implications." -BIOWORLD, 2006 "The clarity of writing and thought in The Human Genome, A User's Guide makes an understanding of genetics and its impact in modern society accessible to everyone." -Bruce Chase, University of Nebraska at Omaha "It is easy to read, well thought-out, and full of good examples that clearly explain some of the more difficult concepts in modern genetics." -Richard K. Wilson, Washington University "The authors have done a superb job of identifying the key concepts and breaking them down into understandable and relevant explanations..." -Neil Lamb, Emory University "This is an excellent version of classical human genetics for sophomore level science students or for all levels of non-science majors." -John Merriam, University of California at Los Angeles "It is enjoyable to read, clear, and accurate... The first edition was excellent but this one is even better." -Philip Meneely, Haverford College
Tax Exemption
We cannot process tax exempt orders online. If you wish to place a tax exempt order please
contact us
.