Handbook of the Biology of Aging
8th Edition
Editors:
Matt Kaeberlein
George Martin
eBook ISBN: 9780124116207
Paperback ISBN: 9780124115965
Published Date: 8th September 2015
---
<?xml version="1.0"?>
Foreword
Preface
About the Editors
List of Contributors
Part I: Basic Mechanisms of Aging: Models and Systems

Chapter 1. Longevity as a Complex Genetic Trait

Introduction
Defining the Aging Gene-Space
Non-Genetic Sources of Complexity
Emerging Tools for Studying Aging as a Complex Genetic Trait
Conclusions
References

Chapter 2. The mTOR Pathway and Aging

Introduction
mTOR Signaling Pathway
Genetic Modulation of Longevity by TOR Signaling in Model Organisms
Rapamycin
Rapalogs
Potential Mechanisms of Life Span Extension by mTOR Inhibition
mTOR in Age-Related Diseases
Conclusion
References

Chapter 3. Sirtuins, Healthspan, and Longevity in Mammals

Introduction
Sirtuin-Driven Lifespan Extension in Invertebrates
Sirtuin Enzymatic Activity
Sirtuins and Mammalian Longevity
Genetic Variation of Human Sirtuins
Sirtuins as Modulators of Responses to CR
Roles for Sirtuins in Diverse Disease States
Cancer
Metabolic Syndrome
Cardiovascular Dysfunction
Inflammatory Signaling
Neurodegenerative Disease
Sirtuin-Activating Compounds
Conclusion
Acknowledgments
References

Chapter 4. The Hypoxic Response and Aging

Introduction
The Hypoxic Response
Hypoxic Signaling in Disease
Physiological Roles for the Hypoxic Response
A Direct Role for the Hypoxic Response in Aging
Interactions with Other Longevity Pathways
HIF in Mammalian Aging
Positive Effects of Hypoxia
Conclusion
Acknowledgments
References

Chapter 5. The Role of Neurosensory Systems in the Modulation of Aging

Introduction
Peripheral Systems of Sensory Perception
Environmental Sensing and the Regulation of Aging
Mechanisms of Sensory-Mediated Lifespan Regulation
The Next Steps in Mapping Sensory-Mediated Lifespan Circuits
Synthesis and Perspectives
References

Chapter 6. The Naked Mole-Rat: A Resilient Rodent Model of Aging, Longevity, and Healthspan

What Is a Naked Mole-Rat?
Successful Aging
Mechanisms in Successful Aging
Summary
References

Chapter 7. Contributions of Telomere Biology to Human Age-Related Disease

Introduction
Telomere Structure and Function
Telomerase Structure, Function, and Regulation
Cellular Consequences of Telomere Dysfunction
Age-Related Changes in Telomere Length
Connections Between Human Age-Related Disease and Telomeres
Prospects for Prognostication and Intervention
Acknowledgments
References

Chapter 8. Systems Approaches to Understanding Aging

Introduction
Transcriptomic Approaches Toward Understanding Aging
MicroRNA, Systems Biology, and Aging
Epigenomics and Aging
Integrated Microfluidic Systems for Studying Aging
Conclusions
Acknowledgments
References

Chapter 9. Integrative Genomics of Aging

Introduction
Post-Genome Technologies and Biogerontology
Challenges in Data Analysis
Data Integration
Concluding Remarks
Acknowledgments
References

Chapter 10. NIA Interventions Testing Program: A Collaborative Approach for Investigating Interventions to Promote Healthy Aging

Introduction
Features of the ITP Experimental Design
Types of Intervention Proposals Sought by the ITP
Challenges Encountered Implementing Testing Protocols
Summary of ITP Findings
Stage II Studies
The ITP at 10 Years: Synopsis and Future Goals
References

Chapter 11. Comparative Biology of Aging: Insights from Long-Lived Rodent Species

Introduction
Rodents as Models for Comparative Research
Cross-Species Biological Comparisons
NMRs and BMRs
Comparative Genomics of Aging and Cancer
Conclusion
References

Part II: The Pathobiology of Human Aging

Chapter 12. Genetics of Human Aging

Introduction
Genetic Variation in Aging
Phenotypes of Human Aging
Experimental Models for Studying Human Aging
Study Designs for Discovering Genes Related to Human Aging
Genetic Linkage Analysis
Genetic Association Analysis
Genome-Wide Association Studies
Rare Variants in Aging
Candidate Studies in Aging
Functional Analysis
Summary and Perspectives
References

Chapter 13. The Aging Arterial Wall

Introduction
Proinflammatory Molecular Signature of the Aging Arterial Wall
Macroscopic Age-associated Altered Arterial Cell Phenotypes
Clinical Signs of Arterial Wall Aging
Interaction of Aging, Hypertension, and Atherosclerosis
Interventions on Arterial Wall Aging
Concluding Remarks and Future Perspectives
Acknowledgments
References

Chapter 14. Age-Related Alterations in Neural Plasticity

Introduction
Short (Milliseconds) Timeframe: Paired-Pulse Facilitation and Paired-Pulse Depression
Intermediate (Seconds) Timeframe: Frequency Facilitation (FF) and the Post-Burst Afterhyperpolarization
Long (Minutes to Days) Timeframe: Long-Term Potentiation and Long-Term Depression
Neural Plasticity and the Calcium Dysregulation Hypothesis of Aging
References

Chapter 15. The Aging Immune System: Dysregulation, Compensatory Mechanisms, and Prospects for Intervention

Introduction
Innate and Adaptive Immunity
Age and Immunity
Effect of Age on Hematopoiesis
Effect of Age on Innate Immunity
Effect of Age on Adaptive Immunity
Immune Cell Function
Clinical Consequences of Immunosenescence
Effect of Age on Vaccination
Immune Senescence and All-Cause Mortality
Interventions to Restore Appropriate Immunity
Perspectives
References

Chapter 16. Vascular Disease in Hutchinson Gilford Progeria Syndrome and Aging: Common Phenotypes and Potential Mechanisms

Introduction
Progeria as a Model for Studying Vascular Disease
Vascular Pathology in Progeria and Aging
Atherosclerosis in Progeria and Aging
ECM Changes in Progeria and Aging and Their Potential Contribution to Atherosclerosis
Potential Molecular Mechanisms Driving Vascular Disease in Progeria
Current Status of Clinical Intervention Trials for Progeria
Concluding Remarks
References

Chapter 17. Cardiac Aging

Introduction
Cardiac Aging in Humans
Murine Model of Cardiac Aging
Molecular Mechanisms of Cardiac Aging
Mechanisms of Progression to Heart Failure in Old Age
Other Models of Cardiac Aging
Interventions to Delay or Reverse Vertebrate Cardiac Aging
References

Chapter 18. Current Status of Research on Trends in Morbidity, Healthy Life Expectancy, and the Compression of Morbidity

Introduction
Dimensions of Morbidity
The Length of Life Cycles and Population Health
Trends in Population Prevalence of Physiological Dysregulation, Diseases and Conditions, Functioning Loss and Disability, and Life Expectancy
Length of Life and Length of Healthy Life
Conclusions
References

Chapter 19. On the Compression of Morbidity: From 1980 to 2015 and Beyond

Introduction
Themes and Paradigms
Concluding Remarks
References

Author Index
Subject Index
---
Handbook of the Biology of Aging, Eighth Edition, provides readers with an update on the rapid progress in the research of aging. It is a comprehensive synthesis and review of the latest and most important advances and themes in modern biogerontology, and focuses on the trend of 'big data' approaches in the biological sciences, presenting new strategies to analyze, interpret, and understand the enormous amounts of information being generated through DNA sequencing, transcriptomic, proteomic, and the metabolomics methodologies applied to aging related problems.
The book includes discussions on longevity pathways and interventions that modulate aging, innovative new tools that facilitate systems-level approaches to aging research, the mTOR pathway and its importance in age-related phenotypes, new strategies to pharmacologically modulate the mTOR pathway to delay aging, the importance of sirtuins and the hypoxic response in aging, and how various pathways interact within the context of aging as a complex genetic trait, amongst others.
Covers the key areas in biological gerontology research in one volume, with an 80% update from the previous edition
Edited by Matt Kaeberlein and George Martin, highly respected voices and researchers within the biology of aging discipline
Assists basic researchers in keeping abreast of research and clinical findings outside their subdiscipline
Presents information that will help medical, behavioral, and social gerontologists in understanding what basic scientists and clinicians are discovering
New chapters on genetics, evolutionary biology, bone aging, and epigenetic control
Provides a close examination of the diverse research being conducted today in the study of the biology of aging, detailing recent breakthroughs and potential new directions
Clinicians, researchers, and students in gerontology, developmental psychology, psychiatry, biology, and other related health care professions tasked with caring for the aging population
---
No. of pages:

576
Language:

English
Copyright:

© Academic Press

2016
Published:

8th September 2015
Imprint:

Academic Press
eBook

ISBN:

9780124116207
Paperback

ISBN:

9780124115965
---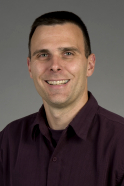 Matt Kaeberlein is a Professor of Pathology and Adjunct Professor of Genome Sciences at the University of Washington. He is the co-Director of the University of Washington Nathan Shock Center of Excellence in the Basic Biology of Aging and Director of the Healthy Aging and Longevity Research Institute.
His activities related to the biology of aging have included serving on the Executive Committee of the Biological Sciences section of the Gerontological Society of America and the Board of Directors for the American Aging Association. Dr. Kaeberlein also Directed the Biology of Aging Summer Course and the Marine Biological Laboratory in Woods Hole, MA from 2014-2015.
Dr. Kaeberlein has authored more than 130 publications on the basic biology of aging, and has been recognized with several awards, including a Breakthroughs in Gerontology Award from the Glenn Foundation, an Alzheimer's Association Young Investigator Award, an Ellison Medical Foundation New Scholar in Aging Award, an Undergraduate Research Mentor of the Year Award, and a Murdock Trust Award. In 2011, he was named the Vincent Cristofalo Rising Star in Aging Research by the American Federation for Aging Research and appointed as a Fellow of the Gerontological Society of America, and in 2014 he was elected as the incoming President of the American Aging Association. Dr. Kaeberlein currently serves on the editorial boards for Science, Aging Cell, Cell Cycle, PloS One, Frontiers in Genetics of Aging, npj Aging and Mechanisms of Disease, F1000 Research, Ageing Research Reviews, BioEssays, and Oncotarget
Affiliations and Expertise
University of Washington, Seattle, WA, USA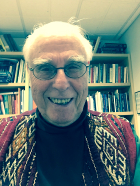 George Martin is Professor Emeritus of Pathology (Active) at the University of Washington, where he has also served as an Adjunct Professor of Genome Sciences. He was the Founding Director of that institution's Medical Scientist Training Program, Alzheimer's Disease Research Center and the first NIA T32 training grant on genetic approaches to aging research.
His activities related to the biology of aging have included the Presidency of the Gerontological Society of America, the Scientific Directorship and Presidency of the American Federation for Aging Research, membership on the National Advisory Council and Board of Scientific Counselors of the National Institute on Aging, member and Chair of the Scientific Advisory Board of the Ellison Medical Foundation and Chairmanship of a Gordon Conference on the Biology of Aging.
Honors for his research have included the Brookdale, Kleemeier and Paul Glenn Foundation awards of the Gerontological Society of America, the Allied-Signal Corporation Award, the Irving Wright Award of the American Federation for Aging Research, the American Aging Association Research Medal and Distinguished Scientist Award, the Pruzanski Award of the American College of Medical Genetics, and a World Alzheimer Congress Lifetime Achievement Award. He has also received an Outstanding Alumnus Award from the University of Washington School of Medicine. Dr. Martin was elected to the Institute of Medicine of the National Academy of Sciences and now serves as a Senior Member.
Dr. Martin's research focus has been on genetic aspects of aging in mammals, particularly human subjects. That research led to the characterizations of mutations responsible for several segmental progeroid syndromes, notably the Werner syndrome, as well as early studies of the genetics of dementias of the Alzheimer type.
Affiliations and Expertise
University of Washington, Seattle, WA, USA
Tax Exemption
We cannot process tax exempt orders online. If you wish to place a tax exempt order please
contact us
.