The Effects of Drug Abuse on the Human Nervous System
1st Edition
Editors:
Bertha Madras
Michael Kuhar
Hardcover ISBN: 9780124186798
eBook ISBN: 9780124186859
Published Date: 6th December 2013
---
Drug use and abuse continues to thrive in contemporary society worldwide and the instance and damage caused by addiction increases along with availability. The Effects of Drug Abuse on the Human Nervous System presents objective, state-of-the-art information on the impact of drug abuse on the human nervous system, with each chapter offering a specific focus on nicotine, alcohol, marijuana, cocaine, methamphetamine, MDMA, sedative-hypnotics, and designer drugs. Other chapters provide a context for drug use, with overviews of use and consequences, epidemiology and risk factors, genetics of use and treatment success, and strategies to screen populations and provide appropriate interventions. The book offers meaningful, relevant and timely information for scientists, health-care professionals and treatment providers.
A comprehensive reference on the effects of drug addiction on the human nervous system
Focuses on core drug addiction issues from nicotine, cocaine, methamphetamine, alcohol, and other commonly abused drugs
Includes foundational science chapters on the biology of addiction
Details challenges in diagnosis and treatment options
Clinical Neurology, Clinical Research Neurologists, Clinical Psychologists, Psychiatry, Neuroscience
List of Contributors
Chapter One. Drug Use and Its Consequences
Abstract
1 Introduction
2.1 Drugs and Consequences
2.2 Consequences of Use
2.3 Biology
2.4 public Policy
3 Conclusions
References
Chapter Two. Genetics of Substance Use, Abuse, Cessation, and Addiction: Novel Data Implicate Copy Number Variants
Abstract
1 Introduction
2.1 Working Hypothesis I: Genomic Variants of Several Classes and Differing Frequencies Contribute to Vulnerability to Addiction and Ability to Quit
2.2 Working Hypothesis II: Genomic Variants that Contribute to Vulnerability to Addiction and Ability to Quit Provide Largely Additive Influences
2.3 Working Hypothesis III: Most Genomic Variants that Contribute to Dependence or Ability to Quit Exert Effects of Small Size, Though There are Larger Influences in Specific Populations and for Addiction-Associated Phenotypes
2.4 Working Hypothesis IV: There are Robust Overall Genetic Influences on Vulnerability to Dependence, Many Shared across Vulnerabilities to Different Substances. There are Robust Overall Genetic Influences on Ability to Quit, Some of Which Overlap with Those that Determine Degree of Dependence
3 Conclusions
References
Chapter Three. Epidemiology of Drug Abuse: Building Blocks for Etiologic Research
Abstract
Acknowledgments
1 Introduction
2.1 Epidemiology
2.2 Etiology
3 Conclusions
References
Chapter Four. Detection of Populations At-Risk or Addicted: Screening, Brief Intervention, and Referral to Treatment (SBIRT) in Clinical Settings
Abstract
1 Introduction
2.1 Use of Alcohol
2.2 Substance Abuse
2.3 Prevention and Intervention
3 Conclusions
References
Chapter Five. Cocaine: Mechanism and Effects in the Human Brain
Abstract
1 Introdu
No. of pages:

624
Language:

English
Copyright:

© Academic Press

2014
Published:

6th December 2013
Imprint:

Academic Press
eBook

ISBN:

9780124186859
Hardcover

ISBN:

9780124186798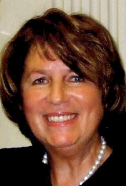 Dr. Madras is Professor of Psychobiology at Harvard Medical School (HMS), is cross-appointed at the Massachusetts General Hospital and founded the Division of Neurochemistry at the HMS Primate Center. She served as Deputy Director for Demand Reduction in the White House Office of National Drug Control Policy (ONDCP), a Presidential appointment confirmed unanimously by the Senate. Her discoveries in addiction neurobiology and pharmacology informed her development of candidate medications and brain imaging probes, the latter widely used in clinical research of drug mechanisms, neurotoxicity, Parkinson's disease diagnosis, ADHD, other neuropsychiatric disorders. The Division also developed naturalistic primate genotype/phenotype models of psychiatric disorders. Her current research focuses on molecular adaptations which conceivably alter the trajectory of brain development in adolescent drug users. She has authored numerous scientific manuscripts, co-edited the "The Cell Biology of Addiction", and received 19 patents with collaborators. Her commitment to academic and public education is reflected in her mentorship of students, creation of courses on addiction biology (HMS, Cold Spring Harbor Laboratory) and a Boston Museum of Science exhibit and CD (licensed by Disney Corp. in 2006) on how drugs affect the brain. At ONDCP, her public health approach to Demand Reduction featured medicalization of Screening, Brief Intervention, Referral to Treatment (SBIRT) services. She spearheaded approval of SBIRT CPT® Medicaid and Medicare billing codes, web-based screening/training, and a UN endorsement of SBIRT. Recognition includes NIH-NIDA MERIT, Public Service and Career Scientist awards, an American Academy of Addiction Psychiatry Founders' Award, Marian Fischman Award, and designation of the imaging agent altropane in "The Better World Report, 2006", as one of "25 technology transfer innovations that changed the world". She has delivered hundreds of presentations on addiction
Affiliations and Expertise
Department of Psychiatry, Harvard Medical School, Cambridge, MA, USA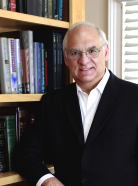 Michael J Kuhar, PhD, is currently Candler Professor in the Emory University School of Medicine, a Georgia Research Alliance Eminent Scholar, and Professor at the Yerkes National Primate Research Center. His general areas of interest have been the structure and function of the brain, mental illness, and the drugs that affect the brain. Addiction has been his major focus for many years, and he is one of the most productive and highly cited scientists worldwide. He has trained a large cadre of students, fellows and visitors, received a number of prestigious awards for his work, and remains involved in many aspects of addiction research and education. In June, he received the Eddy lifetime achievement award from the College on Problems of Drug Dependence.
Affiliations and Expertise
Neuropharmacology, Emory University School of Medicine, Atlanta, GA, USA