The Diverse Faces of Bacillus Cereus
1st Edition
eBook ISBN: 9780128016930
Hardcover ISBN: 9780128014745
Published Date: 1st January 2016
---
The Diverse Faces of Bacillus cereus elucidates all characteristics of this microorganism, from its environmental and ecologic relevance, to its veterinary involvement, its clinical settings, most common B. cereus associated food poisoning episodes, and the newest airway disease pictures mimicking the inhalation of anthrax.
Due to its environmental distribution, B. cereus may cause serious, even fatal human diseases. The organism shows many diverse faces, as it is not only a veterinary pathogen, but also used as a biocontrol agent to control vegetable decay due to its natural antimicrobial properties.
Once considered as a mere colonizer or contaminant, Bacillus cereus is nowadays acquiring increasing importance as an agent of nosocomial infections. The book's target audience is familiar with this opportunistic pathogen and will benefit from this clear compendium on the classical and molecular techniques and procedures that may be adopted or followed to correctly identify this intriguing multi-faceted microorganism.
Presents an update on the current aspects of Bacillus Cereus
Elucidates all aspects of and provides a concise compendium on the recent literature of Bacillus Cereus
Gives an overview of the patents proposing its use as a natural pesticide
researchers, students and postdocs studying microbiology, bacteriology, infectious diseases, veterinary science as well as agronomy and agriculture and food science
Dedication
Chapter 1. Microbiology of Bacillus cereus

Summary
Background
Ecology
Phenotype
Antibiotic Resistance
Concluding Considerations

Chapter 2. Bacillus cereus Group Diagnostics: Chromogenic Media and Molecular Tools

Introduction
Culture and Chromogenic Media
Molecular Diagnostic Tools
The Future of Diagnostics
Conclusions

Chapter 3. Bacillus cereus Hemolysins and Other Virulence Factors

Summary
Bacillus cereus Virulence Factors

Chapter 4. Bacillus cereus Mechanisms of Resistance to Food Processing

Summary
Introduction
Bacillus cereus and Challenges for the Food Industry
Bacillus cereus and Its Endospores
Nonthermal Processing Technologies for Bacillus cereus Spores
Use of Hurdle Technology to Reduce the Number of Spores in Foods
Conclusions

Chapter 5. Bacillus cereus Food-Borne Disease

Summary
Background
Food Contamination
Food-Borne Infection
Toxins
Differential Diagnostics

Chapter 6. Bacillus cereus Pneumonia

Summary
Background
Pathology
Pathogenicity
Antibiotics
Final Remarks

Chapter 7. Bacillus cereus Disease in Children

Summary
Introduction
Bacillus cereus in Healthy Children
Bacillus cereus in Oncologic Children
Bacillus cereus Peritonitis in Children on Chronic Peritoneal Dialysis
Concluding Thoughts

Chapter 8. Bacillus cereus Disease Other Than Food-Borne Poisoning

Summary
Nosocomial Infections
Ocular Infection
Central Nervous System Infections
Wound and Cutaneous Infections
Endocarditis
Bone Infection
Urinary Tract Infections

Chapter 9. Bacillus cereus Disease in Animals

Summary
Bovines
Goats
Veterinary Anthrax

Chapter 10. Bacillus cereus Biocontrol Properties

Summary
Biocontrol in Bacillus cereus
Biocontrol in Organisms Other Than Bacillus
Concluding Remarks

Chapter 11. Bacillus Species Outside the Bacillus cereus Group

Summary
Enterotoxins
Emetic Toxins
Foods
Bacillus licheniformis

Chapter 12. Bacillus thuringiensis Insecticide Properties

Summary
Background
Cry Toxins versus Lepidopteran, Dipteran, and Coleopteran Insects
Cry Toxins as Bioinsecticides
Resistance to Cry Toxins
Dengue
Thuringiensin
Future Perspectives

Index
No. of pages:

170
Language:

English
Copyright:

© Academic Press

2016
Published:

1st January 2016
Imprint:

Academic Press
eBook

ISBN:

9780128016930
Hardcover

ISBN:

9780128014745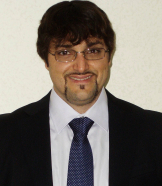 Doctor Clinical Microbiology and Virology, Spirito Santo Hospital, Pescara, Italy
Member of Journal editorial board, Recent Patents on Anti-Infective Drug Discovery
Contributing member of American Society for Microbiology
Affiliations and Expertise
Microbiology and Virology, Spirito Santo Hospital, Pescara, Italy
Tax Exemption
We cannot process tax exempt orders online. If you wish to place a tax exempt order please
contact us
.