The Digital Crown
1st Edition
Winning at Content on the Web
Paperback ISBN: 9780124076747
eBook ISBN: 9780124076570
Published Date: 6th November 2013
---
In 1997, Bill Gates famously said "Content is king." Since then, the digital marketing world has been scrambling to fulfill this promise, as we finally shift our focus to what consumers really want from our brands: a conversation.The Digital Crown walks you through the essentials of crafting great content: the fundamentals of branding, messaging, business goal alignment, and creating portable, mobile content that is future-ready. Systems create freedom, and within this book you'll learn the seven critical rules to align your internal and external content processes, including putting your audience first, involving stakeholders early and often, and creating multidisciplinary content teams.
Complete with case studies and experience drawn directly from global content projects, you are invited to observe the inner workings of successful content engagements. You'll learn how to juggle the demands of IT, design, and content teams, while acquiring all the practical tools you need to devise a roadmap for connecting and engaging with your customers.
This is your next step on the journey to creating and managing winning content to engage your audience and keep them coming back for more.
Discover easy-to-follow, simple breakdowns of the major ideas behind engaging with your customer

Learn both the theoretical and practical applications of content and communication on-line

Maximize on the case studies and real-world examples, enabling you to find the best fit for your own business
executive and mid-level practitioners who are responsible for digital marketing, as well as UX professionals, practitioners, and designers.
Dedication
Foreword
Introduction: Why Content Matters
Solving Your Content Problem
Part 1: Content as Conversations
Part 2: Content Floats
Part 3: Content Strategy: People and Process
Part 4: Sustaining the Conversation
You Are Going to Be Great at This
PART I: CONTENT IS A CONVERSATION
Introduction
Changing Patterns of Content Consumption
Understanding the Power of Digital Content
Reference
Chapter 1. Understanding Branding, Content Strategy, and Content Marketing
Abstract
The Problem Grows
The Challenge of the Web
Understanding Content
The Art of Conversation
Branding: A Brand Is a Promise
Build a Process: Content Strategy and Content Marketing Reinforce Branding
Moving Forward with New Understanding
Summary
References
Rule 1. Start with Your Audience
Abstract
Who IS on the Other End of the Line?
Who Are These People?
What Do Our Customers Want?
Getting to Know Your Customers—The Tools
Now You Have Tools
Summary
References
Chapter 2. Making the Case for Content
Abstract
Understanding Business Objectives
Defining Business Objectives
Understanding the C-Suite
Overriding the Objections
Summary
References
Rule 2. Involve Stakeholders Early and Often
Abstract
Who Are Stakeholders?
Ownership: Setting Up a Roadmap for Stakeholders
Summary
References
Case Study: XONEX
Case Study: XONEX (Holden, 2012)
References
PART II: CONTENT FLOATS
Introduction
Technology Mediates the Conversation
Content Must Float
Building Great Content Programs
Reference
Chapter 3. Constructing the Conversation
Abstract
<
No. of pages:

358
Language:

English
Copyright:

© Morgan Kaufmann

2014
Published:

6th November 2013
Imprint:

Morgan Kaufmann
eBook

ISBN:

9780124076570
Paperback

ISBN:

9780124076747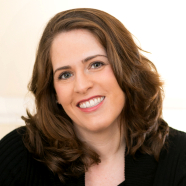 Ahava R. Leibtag has more than 15 years of experience in writing, messaging and marketing. Her unique specialty is creating marketing campaigns designed to reach your end-user, no matter how intricate your subject matter. Ahava is the Principal and owner of Aha Media Group, LLC, a full service Web consulting firm that has been in operation since October 2005. Clients include Johns Hopkins Medicine, Wake Forest University Baptist Medical Center, Washington Cancer Institute, Georgetown University Hospital, Franklin Square Hospital Center and Montgomery General Hospital. Ahava's position as a Communications Strategist for a government agency gave her unique perspective in writing customer-centric prose. Previously, she worked in the Corporate Communications department of Russell Reynolds Associates, a leading international executive recruiting firm. Ahava has also worked for two major advertising agencies and a commercial production company. Ahava received her M.A. from Georgetown University and her B.A. from Stern College for Women of Yeshiva University. She lives in the Washington, D.C., metropolitan region.
Affiliations and Expertise
Principal and owner of Aha Media Group, LLC, a full service Web consulting firm
"This is a sample chapter from Ahava Leibtag's new book, The Digital Crown: Winning at Content on the Web. 2014 Morgan Kaufmann." - Uxmatters.com,August 2014
"…author Ahava Leibtag does a fantastic job on showing how to ensure that your web site has what it takes to get visitors to return, namely great content…The book is heavy on understanding requirements and has hundreds of questions that need to be asked before creating content. The book is well worth it for that content alone."--SlashDot online, January 13, 2014
"After reading the book, the way you look at web sites will be entirely different…the book is about as good as anything could get on the topic…For firms that are serious about content and looking for an authoritative reference on how to build out their content and do it right, The Digital Crown: Winning at Content on the Web is certain to be an invaluable and necessary resource."--RSAConference.com, January 13, 2014