The Biology and Identification of the Coccidia (Apicomplexa) of Rabbits of the World
1st Edition
Authors:
Donald Duszynski
Lee Couch
Hardcover ISBN: 9780123978998
eBook ISBN: 9780123979100
Published Date: 12th June 2013
---
The Biology and Identification of the Coccidia (Apicomplexa) of Rabbits of the World is a taxonomic summation of a damaging intestinal parasite found in rabbits and transmissible to other species, including humans. This book conceptually and historically summarizes the world's literature on the parasite and also provides a quick guide to isolation procedures, identification, strategies for management, and available chemotherapy. It is a vital source of knowledge about coccidia's real and potential transmission to humans, which can lead to dangerous health problems, like severe dehydration, vomiting, lethargy and even death.
Coccidiosis is an intestinal disease that affects several different animal species, including canines and humans, and is one of the most prevalent protozoal infections in North America. The causative agent is a protozoan that has the ability to multiply rapidly and cause major damage in the intestinal wall, rupturing the cells of the intestinal lining. The final stage, the oocyst, is extremely resistant to environmental stress and is difficult to completely remove from the environment. Oocysts are frequent contaminants of feed and water and when the sporulated oocysts are ingested by other animals, they start the life cycle over in the new host. With the demand for rabbits in scientific research and for rabbit meat for human consumption increasingly globally each year, rabbits are of epidemiologic significance for laboratory workers, university researchers, veterinarians, pet owners, and breeders.
Evaluates the scientific and scholarly merit of each of the publications written about coccidian from every rabbit species, providing a complete historical rendition
A treatise for the identification of coccidia and their treatment as needed
Written in a style that can be understood by most educated lay persons and laboratory workers
Written by the first ranked author team among the world-class parasitologists who study coccidia
Combined in one single source, this book follows the gold standards in coccidian biology and identification
Brings all that information together in one volume and solves the problems faced by researchers, veterinarians, students and others in trying to find and navigate through this scattered literature
Researchers in biology, parasitology, animal husbandry, rabbit raising, diseases of wild and domestic animals, veterinary medicine, faculty members in universities with graduate programs in these areas, colleges of veterinary medicine and agricultures, practicing veterinarians, farmers, students and other individuals involved in 4H (4-H is a youth organization administered by the National Institute of Food and Agriculture of the United States Department of Agriculture (USDA).
Dedication
Preface and Acknowledgments
Chapter 1. Introduction
Rabbits are Food, Pets, Lab Animals, and Pests
Rabbits and the History of Discovery of the Coccidia
High Prevalence and Multiple Species
An Emerging Disease Problem
Coccidiosis: Disease, Symptoms, Perpetrators
Epidemiology of Disease in Rabbits and its Limitations
The Species Concept
Taxonomy and Systematics Crises Affect Biodiversity
Modern DNA Taxonomy
Taxonomy vs. Barcoding
Parasites, Shrinking Ecosystems, and Disease
Chapter 2. Lagomorpha Origins and Diversification
Lagomorph Biodiversity and Familial Relationships
Phylogenetic Relationships and Historical Biogeography
Chapter 3. Coccidia (Eimeriidae) of the Family Ochotonidae: Genus Ochotona
Introduction
Family Ochotonidae Thomas, 1897
Eimeria banffensis Lepp, Todd & Samuel, 1973
Eimeria barretti Lepp, Todd & Samuel, 1972
Eimeria calentinei Duszynski & Brunson, 1973
Eimeria circumborealis Hobbs & Samuel, 1974
Eimeria cryptobarretti Duszynski & Brunson, 1973
Eimeria daurica Matschoulsky, 1947a
Eimeria erschovi Matschoulsky, 1949
Eimeria haibeiensis Yi-Fan, Run-Roung, Jian-Hua, Jiang-Hui & Duszynski, 2009
Eimeria klondikensis Hobbs & Samuel, 1974
Eimeria metelkini Matschoulsky, 1949
Eimeria ochotona Matschoulsky, 1949
Eimeria princepsis Duszynski & Brunson, 1973
Eimeria qinghaiensisYi-Fan, Run-Roung, Jian-Hua, Jiang-Hui & Duszynski, 2009
Eimeria worleyiLepp, Todd & Samuel, 1972
Isospora marquardti Duszynski & Brunson, 1972
Isospora yukonensis Hobbs & Samuel, 1974
S
No. of pages:

352
Language:

English
Copyright:

© Elsevier

2013
Published:

12th June 2013
Imprint:

Elsevier
eBook

ISBN:

9780123979100
Hardcover

ISBN:

9780123978998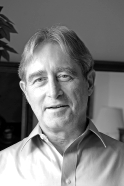 Dr. Duszynski, is Professor Emeritus Biology and past Chair of the Department of Biology, The University of New Mexico (UNM). He spent 33 years in academia, publishing numerous articles, monographs, and books, secured private, state and federal grants exceeding $8 million, and mentored > 25 masters and doctoral students and numerous undergraduates in his laboratory, before spending 8 years in administration. During his 41 year tenure at UNM, he taught many courses including parasitology, tropical biology and marine invertebrate biology, and took >1000 students to the neotropics (Belize, Jamaica, Mexico). Don has been a Visiting Research Associate Professor, Department of Physiology & Biochemistry, University of Texas Health Science Center, Houston, a Visiting Associate Professor, Department of Microbiology, University of Texas Medical Branch, Galveston, and Visiting Research Scholar, Kyoto University, Japan. Among the honors received are the Distinguished Service Award and the Clark P. Read Mentor Award from the American Society of Parasitologists (ASP), and the Distinguished Alumnus Award from the Department of Biology, Colorado State University.
Affiliations and Expertise
Department of Biology, University of New Mexico, Albuquerque, NM, USA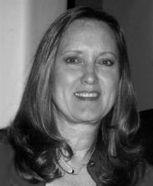 Lee Couch is Principal Lecturer of Biology, also at the University of New Mexico (UNM). She has taught Introductory Biology, Microbiology, Parasitology, and Tropical Biology. Lee also is the Coordinator of the Microbiology Culture Center and Microbiology Labs for the Deptartment of Biology at UNM and focuses her teaching on Microbiology for the Health Sciences. She is the author of two lab manuals: Biology for the Health Sciences and Microbiology for the Health Sciences. She is a past president of the Southwestern Association of Parasitologists and was the Chair for the American Society of Parasitologists Education Committee for 5 years. Her current research interests are in the analysis of the parasite loads of various species of wild animals from Africa, Japan, Europe, Russia, Alaska and Central and South America. In addition, Lee is a Volunteer Firefighter and Nationally Registered Advanced EMT (NRAEMT) working for her local Sandoval County Fire Department and the NM Medical Reserve Corps.
"This is an excellent book. It is an indispensable resource for those working with rabbits in any area of the biological sciences. It also can serve as an excellent basic text that covers important aspects of the biology of the Apicomplexa known as coccidia."--Journal of Parasitology, 100(1), 2014
"Here is a new publication that should be of interest to almost every member of the World Lagomorph Society (WLS)…It combines in 1 source, all the information that researchers, veterinarians, students, and others usually face in trying to find and navigate through this scattered literature. This book conceptually and historically summarizes the world's literature on apicomplexan parasites of rabbits and provides a quick guide to isolation procedures, identification, strategies for management, and available chemotherapy."--World Lagomorph Society online, August 5, 2013
"Duszynski and Couch present what they intend to be the most comprehensive treatise to date on the structure and biology of all species of the Coccidia, the most pervasive group of protist (formerly protozoa) parasites that infect rabbits."--Reference & Research Book News, October 2013