The Autoimmune Diseases
6th Edition
Editors:
Ian Mackay
Noel R Rose
Hardcover ISBN: 9780128121023
Published Date: 1st October 2019
---
The Autoimmune Diseases, The fully updated 6th edition will empathize three "3 P's" of 21st century medicine: precision, prediction, and prevention. Totally new material will include the modern systems approach to biology involving accumulation of large amounts of personalized, ongoing physiologic data ("omics") coupled with advanced methods of analysis. New tests of genetic engineering such as CRISPR as applied to autoimmune diseases will be described. An increased focus on auto inflammatory diseases and autoimmune responses to tumor immunotherapy will reflect expanding wave of research in the field.
The book presents an up-to-date summary of our current information about the normal immune response and the disorders that may occur. Each of the major autoimmune disorders is discussed by researchers and clinical investigators experienced in dealing with patients. The chapters emphasize the immunologic basis of the disease as well as the use of immunologic diagnostic methods and treatments. Also described are the relationships between autoimmune diseases and infectious disease. The book also covers several cross-cutting issues related to the recognition and treatment of autoimmune diseases, including chapters on the measurement of autoantibodies and T cells and the use of biomarkers as early predictors of disease. The section ends with discussion of new methods of treatment. This part is finished with a conclusion penned by the editors
Gives a thorough and an important overview on the entire field, framing individual disease chapters with information that compares and contrasts each disorder and therapy
Provides thorough, up-to-date information on specific diseases, along with clinical applications, in an easily found reference for clinicians and researchers interested in certain diseases
Keeps readers abreast of current trends and emerging areas in the field
Ensures that content is not only up-to-date, but applicable and relevant
Includes new updated chapters that emphasises recent hot topics in the field, e.g. research on auto inflammatory diseases and autoimmune responses following cancer immunotherapy
Reflects a new and retained author team of researchers and clinicians with current field experience
Basic and clinical scientists working in immunology, rheumatology and autoimmune diseases
Section 1: Immunologic Basis of Autoimmunity
1. Prelude: Historical introduction to autoimmunity and autoimmune disease
2. Structural and Functional Aspects of the Innate and Adaptive Systems of Immunity
3. General Features of Autoimmune Diseases
4. Antigen Presentation, Dendritic Cells, and Autoimmunity
5. T cells and their subsets
6. Role of Th1 Th2 Th17 Cells in Autoimmunity
7. Tolerance and Autoimmunity: T Cells
8. Regulatory T Cells
9. B Cells and Autoimmunity
10. Immunological memory T cells
11. Immunological memory B cells 12. Apoptotic Cells as a Source of Autoantigens
13. Effector Mechanisms of Autoimmunity: Antibodies and Immune Complexes
14. Functional Effects of Autoantibodies
15. Cytokine Chemokines
16. Signaling Pathways in T and B Lymphocytes
17. HLA Genetics and Autoimmunity
18. Non HLA Genetics
19. AIRE related Autoimmunity
20. Immune Deficiencies and Autoimmunity
21. Infections and Autoimmunity
22. Noninfectious Environmental Agents and Autoimmunity
23. Sex, Pregnancy and Autoimmunity
24. Animal Models of Autoimmune Disease
Section 2: Multisystem Diseases
25. Systemic Lupus Erythematosus
26. Systemic Sclerosis, Scleroderma
27. Antiphospholipid Syndrome
28. Sjogren Syndrome
29. Rheumatoid Arthritis
30. Spondyloarthritis and Chronic Idiopathic Arthropathies
31. Myositis
32. Thyroid Disease
33. Type 1 Diabetes
34. Adrenalitis
35. Polyendocrine Syndromes
36. Gastritis and Pernicious Anemia
37. Hypophysitis
38. Hemolytic Anemia
39. Thrombocytopenic Purpura
40. Neutropenia
41. Aplastic Anemia
42. Clotting Disorders
43. Multiple Sclerosis
44. Peripheral Neuropathy
45. Myasthenia Gravis
46. Ocular Disease
47. Inner Ear Disease
48. Celiac Disease
49. Inflammatory Bowel Diseases: Ulcerative Colitis and Crohn's Disease
50. Chronic Hepatitis
51. Primary Billiary Cirrhosis
52. Primary Sclerosing Cholangitis
53. Pancreatitis
54. Bullous Skin Diseases: Pemphigus and Pemphigoid
55. Non-Bullous Skin Diseases: Alopecia, Vitiligo, Psoriasis and Urticaria
56. Kidney Disease: Goodpasture's Disease, Lupus Nephritis, ANCA-Associated Glomerulonephritis
57. Orchitis and Male Infertility
58. Oophoritis
59. Rheumatic Heart Disease
60. Myocarditis and Dilated Cardiomyopathy
61. Necrotizing Arteritis and Small Vessel Vasculitis
62. Large and Medium Vessel Vasculitides
63. Autoimmune Disorders of the Lung
64. Paraneoplastic Diseases
65. Antibody-Associated Neurological Diseases
66. Autoinflammatory and other Related Diseases
Section 3: Diagnosis, Prevention, and Therapy
67. Autoantibody Assays, Testing, and Standardization
68. Prediction of Autoimmune Disease
69. Emerging Therapies for Autoimmune Diseases
70. Postlude
No. of pages:

1304
Language:

English
Copyright:

© Academic Press

2020
Published:

1st October 2019
Imprint:

Academic Press
Hardcover

ISBN:

9780128121023
Affiliations and Expertise
Monash University, Clayton, Victoria, Australia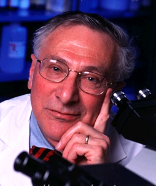 Noel Rose was born in Stamford, Connecticut. He attended Yale University for his undergraduate education followed by the University of Pennsylvania for a Ph.D. and State University of New York at Buffalo for an MD. He was a member of the faculty of the State University of New York at Buffalo School of Medicine for a period of 20 years, rising through the ranks to become a professor of Microbiology and Medicine, Director of Clinical Laboratories and Director of the Center for Immunology. He then spent ten years at Wayne State University School of Medicine where he chaired the Department of Immunology and Microbiology. In 1981, he joined the faculty of Johns Hopkins University as chairman of the Department of Immunology and Infectious Diseases. He presently holds professorial appointments in the Departments of Pathology, Molecular Microbiology and Immunology, Medicine and Environmental Health Sciences at The Johns Hopkins University and directs the Center for Autoimmune Disease Research. Dr. Rose's original investigations on the autoimmune basis of thyroid disease in 1956 opened the present era of research on autoimmunity. He has since investigated many areas of autoimmunity and related issues in clinical and basic immunology. Dr. Rose is the author or co-author of over 800 scientific papers and editor or co-editor of 24 books. He has received numerous honors, including two honorary doctoral degrees, election to fellowship in national or international societies, service in national and international organizations and editorial boards of leading journals.
Affiliations and Expertise
Director, Center for Autoimmune Disease Research, Bloomberg School of Public Health, John's Hopkins University, Baltimore, MD, USA
Tax Exemption
We cannot process tax exempt orders online. If you wish to place a tax exempt order please
contact us
.