The Autoimmune Diseases
4th Edition
Editors:
Ian Mackay
Noel R Rose
Hardcover ISBN: 9780125959612
eBook ISBN: 9780080454740
Published Date: 27th March 2006
---
Since publication of the Third Edition in 1998, the understanding of the immune mechanisms underlying autoimmunity and autoimmune disease has significantly deepened and broadened. This Fourth Edition incorporates new material and combines common themes underlying inductive and effector mechanisms and therapies that relate generally to the autoimmune disorders. It discusses the biological basis of disease at genetic, molecular, cellular, and epidemiologic levels.
New to This Edition:
Tissue-specific interventions to arrest or "cure" autoimmune disease
Bone marrow eradication and replacement
Both basic science and clinical medicine is covered
Boxed points to emphasize key features of each chapter
Basic and clinical scientists working in immunology, rheumatology and autoimmune diseases
IMMUNOLOGIC BASIS OF AUTOIMMUNITY AUTOIMMUNITY: A HISTORY OF THE EARLY STRUGGLE FOR RECOGNITION STRUCTURAL AND FUNCTIONAL ASPECTS OF THE INNATE AND ADAPTIVE SYSTEMS OF IMMUNITY GENERAL FEATURES OF THE AUTOIMMUNE DISEASES ANTIGEN PRESENTATION, DENDRITIC CELLS AND AUTOIMMUNITY MHC COMPLEX AND AUTOIMMUNITY T CELLS AND AUTOIMMUNITY ROLE OF TH1 AND TH2 CELLS IN AUTOIMMUNITY TOLERANCE AND AUTOIMMUNITY – T CELLS REGULATORY T CELLS PEPTIDE-BASED INSTRUCTION OF SUPPRESSOR COMMITMENT IN NAÏVE T CELLS B CELLS AND AUTOIMMUNITY MEMORY B CELL DEVELOPMENT TOLERANCE AND AUTOIMMUNITY – B CELLS GENERATION OF T CELL ANTIGENIC DETERMINANTS IN AUTOIMMUNITY AND THEIR RECOGNITION APOPTOTIC CELLS AS A SOURCE OF AUTOANTIGENS EFFECTOR MECHANISMS OF AUTOIMMUNITY: ANTIBODIES, IMMUNE COMPLEXES FUNCTIONAL EFFECTS OF ANTIBODIES ADHESION MOLECULES AND CHEMOATTRACTANTS: RELEVANCE TO THE PATHOGENESIS AND TREATMENT OF AUTOIMMUNE DISEASES SIGNALING PATHWAYS IN T AND B LYMPHOCYTES GENETICS AND AUTOIMMUNITY: ROLE OF HLA IN AUTOIMMUNE DISEASES GENETICS AND AUTOIMMUNITY - NON-MHC INFECTIONS, IMMUNITY AND AUTOIMMUNITY NON-INFECTIOUS ENVIRONMENTAL AGENTS AND AUTOIMMUNITY VACCINES AND AUTOIMMUNE DISEASES SEX, PREGNANCY AND AUTOIMMUNITY
MULTISYSTEM DISEASES ANIMAL MODELS FOR AUTOIMMUNE DISEASE SYSTEMIC LUPUS ERYTHEMATOSUS, CHRONIC CUTANEOUS LUPUS, AND MIXED CONNECTIVE TISSUE DISEASE THE IMMUNOLOGY OF SYSTEMIC LUPUS ERYTHEMATOSUS SYSTEMIC SCLEROSIS- SCLERODERMA ANTIPHOSPHOLIPID SYNDROME SJÖGREN'S SYNDROME (AUTOIMMUNE EPITHELITIS)<BR id="CRLF
No. of pages:

1160
Language:

English
Copyright:

© Academic Press

2006
Published:

27th March 2006
Imprint:

Academic Press
eBook

ISBN:

9780080454740
Hardcover

ISBN:

9780125959612
Affiliations and Expertise
Monash University, Clayton, Victoria, Australia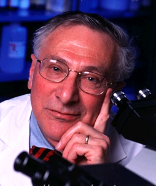 Noel Rose was born in Stamford, Connecticut. He attended Yale University for his undergraduate education followed by the University of Pennsylvania for a Ph.D. and State University of New York at Buffalo for an MD. He was a member of the faculty of the State University of New York at Buffalo School of Medicine for a period of 20 years, rising through the ranks to become a professor of Microbiology and Medicine, Director of Clinical Laboratories and Director of the Center for Immunology. He then spent ten years at Wayne State University School of Medicine where he chaired the Department of Immunology and Microbiology. In 1981, he joined the faculty of Johns Hopkins University as chairman of the Department of Immunology and Infectious Diseases. He presently holds professorial appointments in the Departments of Pathology, Molecular Microbiology and Immunology, Medicine and Environmental Health Sciences at The Johns Hopkins University and directs the Center for Autoimmune Disease Research. Dr. Rose's original investigations on the autoimmune basis of thyroid disease in 1956 opened the present era of research on autoimmunity. He has since investigated many areas of autoimmunity and related issues in clinical and basic immunology. Dr. Rose is the author or co-author of over 800 scientific papers and editor or co-editor of 24 books. He has received numerous honors, including two honorary doctoral degrees, election to fellowship in national or international societies, service in national and international organizations and editorial boards of leading journals.
Affiliations and Expertise
Director, Center for Autoimmune Disease Research, Bloomberg School of Public Health, John's Hopkins University, Baltimore, MD, USA
"...edited by Noel R. Rose and Ian R. Mackay, widely recognized experts in autoimmunity and its pathophysiological and clinical aspects...This thoughtfully updated new edition takes into consideration important developments in basic and clinical science...This book will be a valuable resource to clinicians involved in the diagnosis and treatment of autoimmune diseases, to scientists who want to follow developments in the field, and to all those who enjoyed the previous edition." - Martha M. Eibl, M.D. for NEW ENGLAND JOURNAL OF MEDICINE (Jan 2006)