The Autoimmune Diseases
5th Edition
Editors:
Ian Mackay
Noel R Rose
Hardcover ISBN: 9780123849298
eBook ISBN: 9780123849304
Published Date: 23rd December 2013
---
Since publication of the 4th Edition of The Autoimmune Diseases in 2006, the understanding of the immune mechanisms underlying autoimmunity and autoimmune disease has significantly deepened and broadened. This fully revised 5th Edition incorporates new material and combines common themes underlying inductive and effector mechanisms and therapies that relate generally to the autoimmune disorders. It discusses the biological basis of disease at genetic, molecular, cellular, and epidemiologic levels and includes expanded coverage of autoinflammatory disease and autoimmune responses to tumors.
Gives a thorough and an important overview on the entire field, framing individual disease chapters with information that compares and contrasts each disorder and therapy
Provides thorough, up-to-date information on specific diseases, along with clinical applications, in an easily found reference for clinicians and researchers interested in certain diseases
Keeps readers abreast of current trends and emerging areas in the field
Ensures that content is not only up-to-date, but applicable and relevant
Basic and clinical scientists working in immunology, rheumatology and autoimmune diseases
List of Contributors
Preface
Present at the Beginning
Part 1: Immunologic Basis of Autoimmunity
Chapter 1. Autoimmune Disease: The Consequence of Disturbed Homeostasis
Evolution of the Autoimmune Response
A Phylogenetic Perspective
Self and Non-Self, and the Nature of Autoantigens
Autoimmunity and Autoimmune Disease
The Common Threads
The "Proper Study…"
Towards the Future
The Last Word
References
Chapter 2. Autoimmunity: A History of the Early Struggle for Recognition
The Search for Autoantibodies
Challenges to the Thesis
The Shift to Immunochemistry
The Return of Immunobiology
Concluding Remarks
References
Chapter 3. General Features of Autoimmune Disease
Innate Immune Activation
Cells of the Adaptive Immune System
Defining Autoimmune Disease
Prevalence of Autoimmunity
Genetics of Autoimmunity
Hormones and Autoimmunity
Autoimmunity and Central Tolerance
Autoimmunity and Peripheral Tolerance
Triggers of Autommunity
Activation of the Immune System
Role of Antigen as a Driver of Autoimmunity
Defective Downregulation of an Immune Response
Regulatory Lymphocytes
The Role of the Gut Microbiota in Autoimmunity
Mechanisms of Tissue Damage
Flares and Remissions During Disease
Therapeutic Advances
Goals for the Future
Concluding Remarks
Acknowledgments
References
Chapter 4. The Concept of Autoinflammatory Diseases
Historical Perspective
Definition
Spectrum from Autoimmune to Autoinflammatory Disease
Mechanisms in Autoinflammation
Classical Hereditary Autoinflammatory Disorders
Polygenic or Acquired Autoinflammatory Disorders
Autoinflammatory Mechanisms of Disea
No. of pages:

1304
Language:

English
Copyright:

© Academic Press

2014
Published:

23rd December 2013
Imprint:

Academic Press
eBook

ISBN:

9780123849304
Hardcover

ISBN:

9780123849298
Affiliations and Expertise
Monash University, Clayton, Victoria, Australia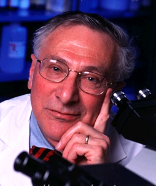 Noel Rose was born in Stamford, Connecticut. He attended Yale University for his undergraduate education followed by the University of Pennsylvania for a Ph.D. and State University of New York at Buffalo for an MD. He was a member of the faculty of the State University of New York at Buffalo School of Medicine for a period of 20 years, rising through the ranks to become a professor of Microbiology and Medicine, Director of Clinical Laboratories and Director of the Center for Immunology. He then spent ten years at Wayne State University School of Medicine where he chaired the Department of Immunology and Microbiology. In 1981, he joined the faculty of Johns Hopkins University as chairman of the Department of Immunology and Infectious Diseases. He presently holds professorial appointments in the Departments of Pathology, Molecular Microbiology and Immunology, Medicine and Environmental Health Sciences at The Johns Hopkins University and directs the Center for Autoimmune Disease Research. Dr. Rose's original investigations on the autoimmune basis of thyroid disease in 1956 opened the present era of research on autoimmunity. He has since investigated many areas of autoimmunity and related issues in clinical and basic immunology. Dr. Rose is the author or co-author of over 800 scientific papers and editor or co-editor of 24 books. He has received numerous honors, including two honorary doctoral degrees, election to fellowship in national or international societies, service in national and international organizations and editorial boards of leading journals.
Affiliations and Expertise
Director, Center for Autoimmune Disease Research, Bloomberg School of Public Health, John's Hopkins University, Baltimore, MD, USA
"...incorporates new material and combines common themes underlying inductive and effector mechanisms and therapies that relate generally to the autoimmune disorders."--Anticancer Research, February 2015
"This authoritative book on autoimmune diseases is useful for clinicians and basic scientists alike. It is easy to read but is also useful as a reference. The authors provide an extensive overview of autoimmunity, ranging from basic mechanisms of disease to clinical features. Rating - 4 Stars"--Doody.com, August 2014
"...edited by Noel R. Rose and Ian R. Mackay, widely recognized experts in autoimmunity and its pathophysiological and clinical aspects. This thoughtfully updated new edition takes into consideration important developments in basic and clinical science. This book will be a valuable resource to clinicians involved in the diagnosis and treatment of autoimmune diseases, to scientists who want to follow developments in the field, and to all those who enjoyed the previous edition."--Martha M. Eibl, M.D. for NEW ENGLAND JOURNAL OF MEDICINE, Jan 2006