The Analysis of Burned Human Remains
1st Edition
Editors:
Christopher Schmidt
Steven Symes
Christopher Schmidt
Steven Symes
eBook ISBN: 9780080559285
Hardcover ISBN: 9780123725103
Published Date: 29th January 2008
---
This unique reference provides a primary source for osteologists and the medical/legal community for the understanding of burned bone remains in forensic or archaeological contexts. It describes in detail the changes in human bone and soft tissues as a body burns at both the chemical and gross levels and provides an overview of the current procedures in burned bone study. Case studies in forensic and archaeological settings aid those interested in the analysis of burned human bodies, from death scene investigators, to biological anthropologists looking at the recent or ancient dead.
Includes the diagnostic patterning of color changes that give insight to the severity of burning, the positioning of the body, and presence (or absence) of soft tissues during the burning event
Chapters on bones and teeth give step-by-step recommendations for how to study and recognize burned hard tissues
Researchers in bone biology, forensic anthropology, and endocrinology

List of Contributors
Preface
Chapter 1 Fire and Bodies
Chapter 2 Patterned Thermal Destruction of Human Remains in a Forensic Setting
Chapter 3 The Recovery and Study Of Burned Human Teeth
Chapter 4 Analysis of Human Cremains: Gross and Chemical Methods
Chapter 5 Thermally Induced Changes in the Stable Carbon and Nitrogen Isotope Ratios of Charred Bones
Chapter 6 Bone Color as an Interpretive Tool of the Depositional History of Archaeological Cremains
Chapter 7 Time, Temperature, and Oxygen Availability: An Experimental Study of the Effects of Environmental Conditions on the Color and Organic Content of Cremated Bone
Chapter 8 Heat-Related Changes in Tooth Color: Temperature Versus Duration of Exposure
Chapter 9 Investigations on Pre-Roman and Roman cremation Remains from Southwestern Germany: Results, Potentialities and Limits
Chapter 10 In the Heat of the Pyre: Efficiency of Oxidation in Romano-British Cremations – Did it Really Matter?
Chapter 11 Fire as a Cultural Taphonomic Agent: Understanding Mortuary Behavior at Khuzhir-Nuge XIV, Siberia
Chapter 12 Putting Together the Pieces: Reconstructing Mortuary Practices from Commingled Ossuary Cremains
Chapter 13 A Taphonomic Analysis of Human Cremains from the Fox Hollow farm Serial Homicide Site
Chapter 14 Early Archaic Cremations from Southern Indiana
Chapter 15 Towards an Archaeology of Cremation
Index

No. of pages:

296
Language:

English
Copyright:

© Academic Press

2008
Published:

29th January 2008
Imprint:

Academic Press
eBook

ISBN:

9780080559285
Hardcover

ISBN:

9780123725103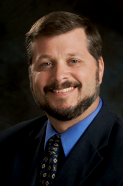 Affiliations and Expertise
University of Indianapolis, Department of Anthropology, IN, USA
Affiliations and Expertise
Mercyhurst College, Department of Anthropology, Erie, PA, USA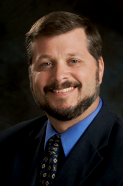 Affiliations and Expertise
University of Indianapolis, Department of Anthropology, IN, USA
Affiliations and Expertise
Mercyhurst College, Department of Anthropology, Erie, PA, USA